A few weeks ago I received this beautiful 2013 Cookbook Desk Calendar from my friend, Diane Eblin of The WHOLE Gang.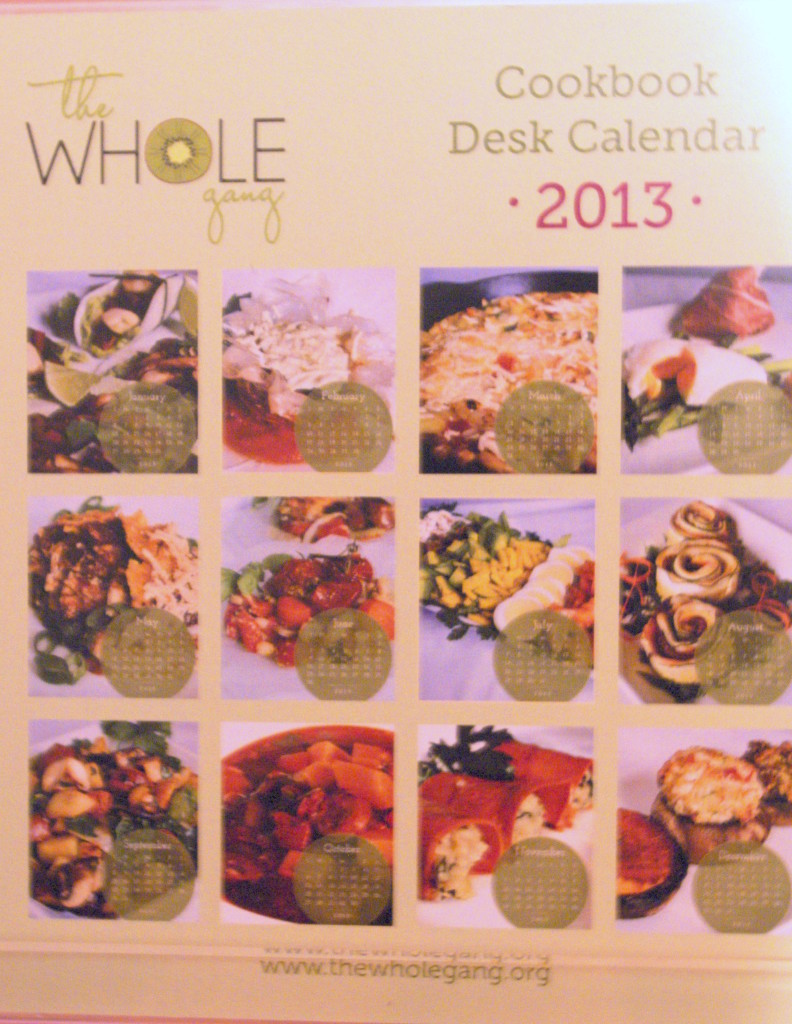 This is not just any calendar, mind you, this is a cookbook calendar and is filled with 12 delectable dishes plus a special code to gain access to one more exclusive recipe!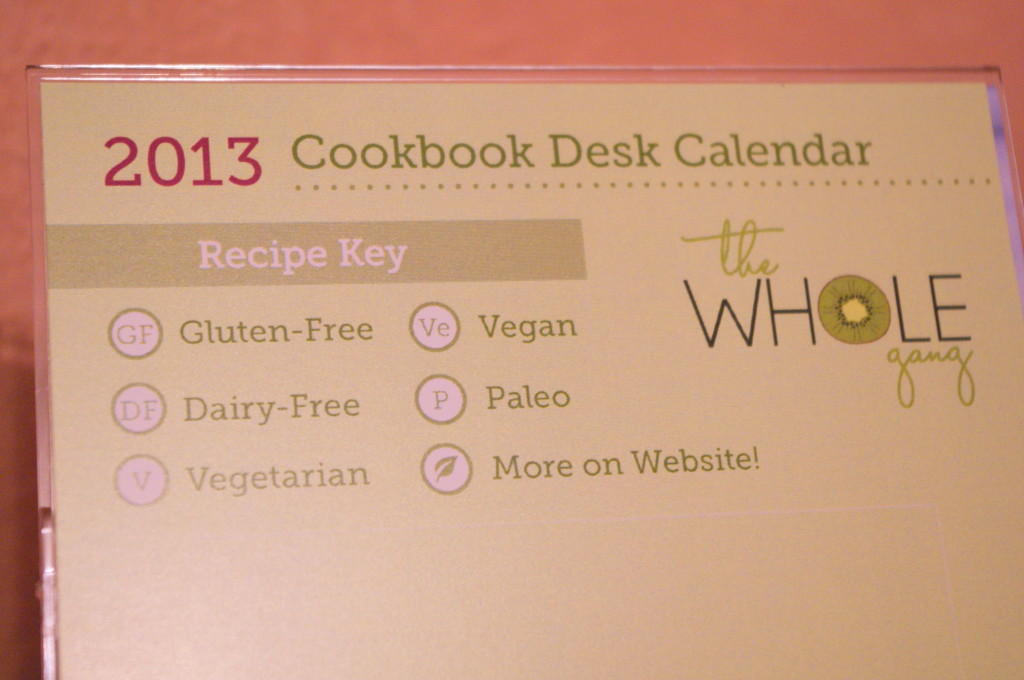 Beautifully photographed, this calendar not only brilliantly sits on your counter in its own specially designed holder, it is filled with delicious recipes that are easily adjusted to fit your personal dietary needs including: Paleo, Vegan, and Vegetarian.  All of these lovely recipes are naturally gluten and dairy free (how great is that?!?). This is a great solution for those moments where you feel 'stuck in a dinner rut' or just need an easy solution for a healthy dinner.
I have enjoyed every recipe in this beautiful calendar and my only regret is that life has gotten the best of me and it's taken so long for me to share it with you!
My favorite recipe? This lovely Can't Beet California Cobb Salad. It's as delicious as it looks.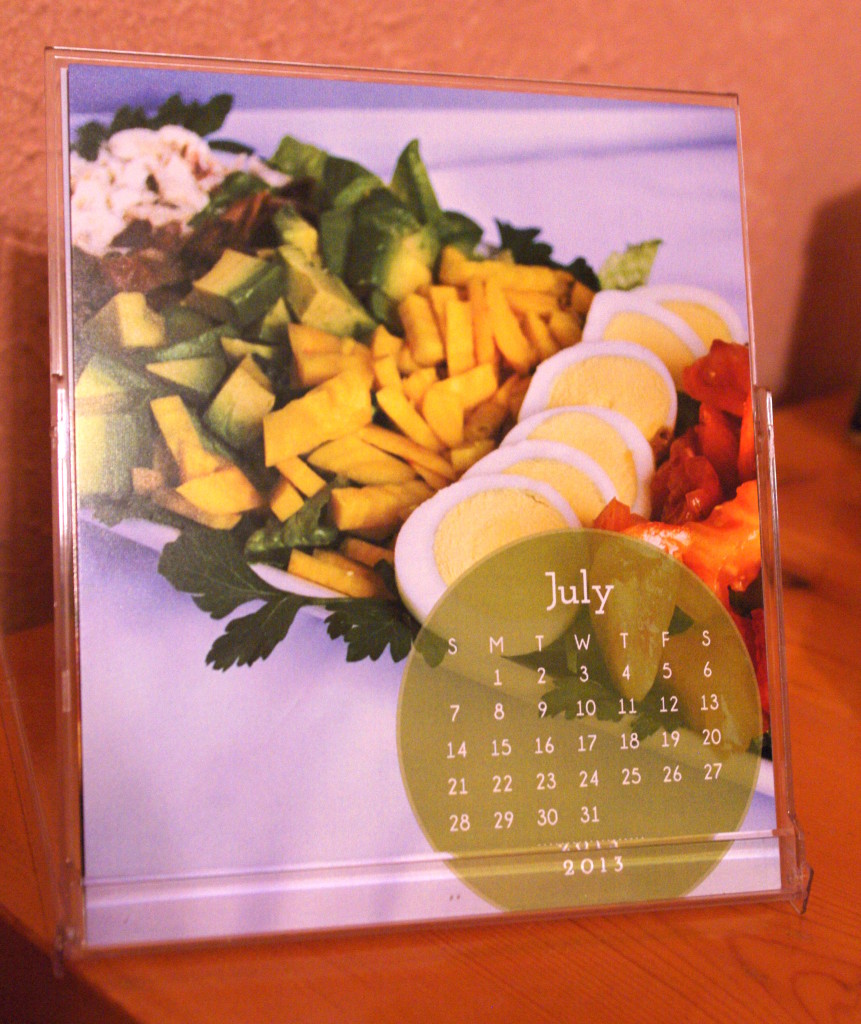 Because we are cutting time so close, this is going to be one of the shorter giveaways I have on my site…but it's my goal to get this to you by Christmas so that means we have to hurry!
To enter, I have a few simple steps for you. Remember, each one of these equals one separate entry. Leave a separate comment for each action so I can correctly tally all of your efforts and give you many chances to win!
1. "Like" And Love it, Too! on facebook and leave a comment.
2. Follow And Love it, Too! on twitter and leave a comment.
3. "Like" The WHOLE Gang on facebook and leave a comment.
4. Follow The WHOLE Gang on twitter and leave a comment.
5. Visit this link to learn more about the 2013 Cookbook Desk Calendar, scroll down to view the titles of the dozen recipes that will grace your counter over the next year and tell me which one you are most excited about!
Entries will be received until 12:00 pm CST December 20, 2012. I will announce the winner that evening and, with quick response from you, will have your package in the mail the next day!
Good luck and happy holidays! xoxo