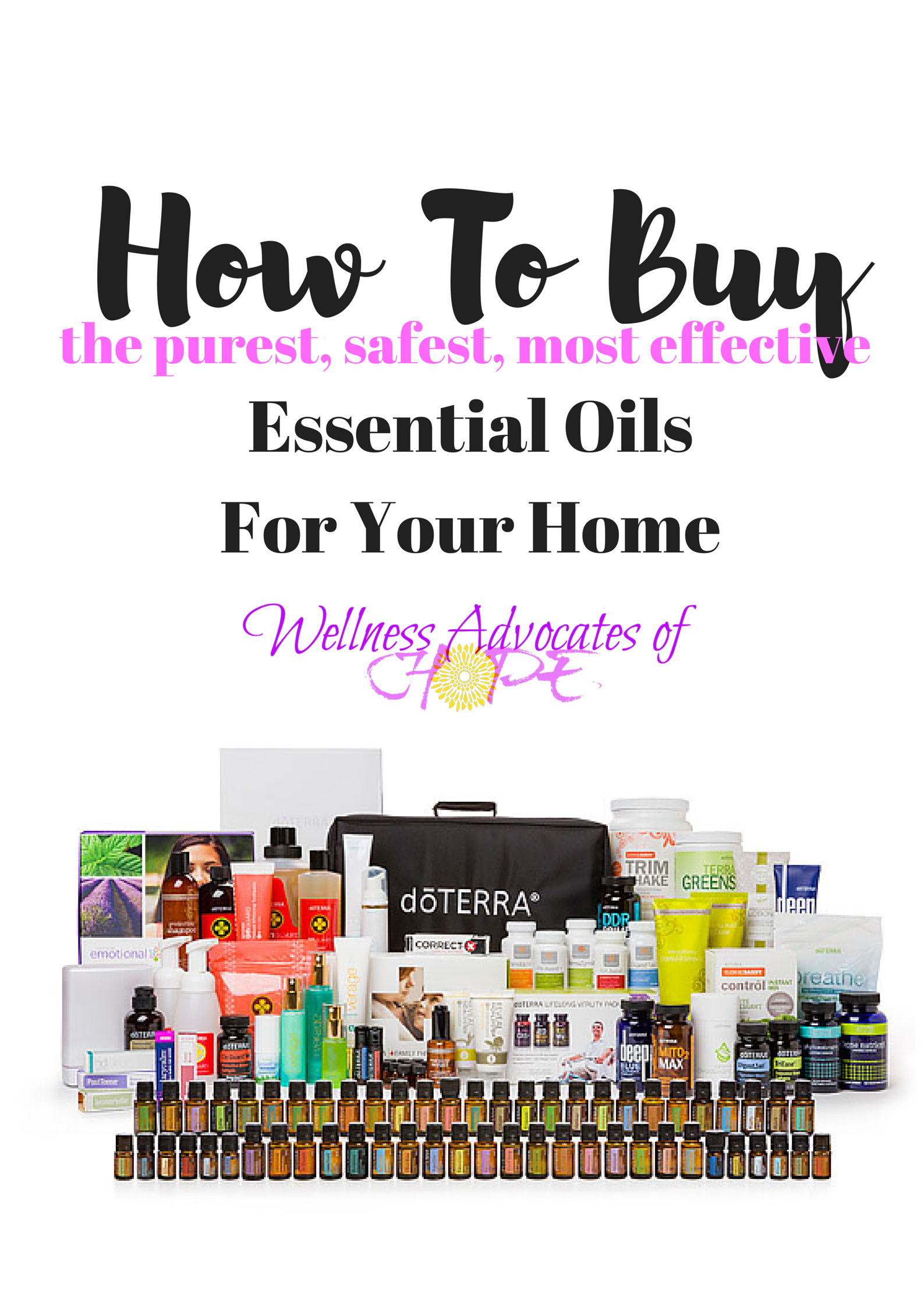 By now, I know you are ready to get your shelves filled with these amazing essential oils and take your wellness journey to the next level!
If you are not already working with a dōTERRA essential oil educator, then I would love to help you get started!
While you can always purchase your essential oils at retail by going to my site, because a wholesale membership ($35) normally pays for itself within the first few oils you purchase, most people start by purchasing a wholesale membership.
A wholesale membership provides the best savings and the steepest discount, and acts a lot like a Sam's or Costco membership (but with even greater bonuses)! When you purchase a wholesale membership, you will receive wholesale prices (25% off) on all your future purchases.
There are two ways to get your initial wholesale starter kit:
Pay for a $35 membership and pick and choose which products you'll receive for 25% off (buy here).
(My favorite) Pick the enrollment kit that best meets your needs, get the wholesale membership fee waived, and get an even deeper discount on your enrollment purchase (see enrollment kits below).
dōTERRA has made it so easy to get the most for our money by putting together packages filled with essential oil goodness at a lesser cost than if we were to buy them individually at wholesale.
HOW COOL IS THAT???
FAQ's of Having a dōTERRA Wholesale Membership
Are there monthly purchase requirements? Absolutely not! You can purchase whenever you would like with no monthly minimum requirement. There is an OPTIONAL rewards program (LRP) that most of our customers enjoy and very similar to a frequent flyer program, but your participation in this is completely up to you…and when you enroll with me, we will discuss this, together, at a later time.
Do I have to sell the oils? Absolutely not! More than 85% of the people who sign up for wholesale memberships with dōTERRA do it just to receive the discount. There is no requirement to sell. Just enjoy the oils! If you do choose to sell the oils at some point, I can help you with that.
How do I re-order? You will receive your own personal shopping portal after you purchase your starter kit where you'll simply log into and place your next order anytime you want, 24/7!
The benefits of a wholesale starter kit:
Your wholesale membership fee of $35 is waived when you enroll with any one of the enrollment kits you'll see featured on the following pages, making all future orders 25%-55% off (Just like Sam's and Costco!).
You get a deeper discount for enrolling with one of the pre-designed kits.
You'll be joining our private team, The Wellness Advocates of HOPE, where you will receive team trainings and have the opportunity to do wellness consults with me to help expedite your wellness journey!
For signing up with me, you'll also receive a special gift-pack designed just for you!
If you need specific help, you can contact me and let me know that you are interested in starting with essential oils! Together we will figure out what oils or kit best fits your needs!
Recommended Starter Kits: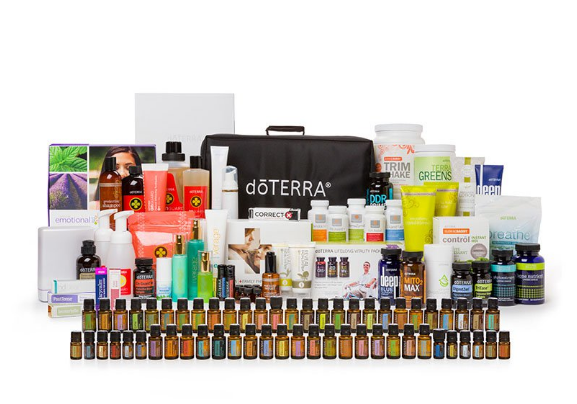 Diamond Kit
Diamond Kit Price – a $4,242 value for only $2,500 (OUR GREATEST VALUE!!!)
This kit is an incredible savings and a fantastic investment. If I could start all over, I would have purchased this starter kit!
This kit will give you everything you need to make healthy and natural changes in your health and home…so if you are 100% ready to invest in your health, then this kit is for you.
If you purchased all these products at retail, you would spend $4,242. The kit price is only $2,500, so you are saving over $1,700.
As a business investment, this kit is perfect for that person who wants to create an income with dōTERRA, which is why it's also known as the "Entrepreneurial" kit.
PLEASE NOTE: you can jump into sharing and selling dōTERRA with ANY kit, but this person sees the benefit and the savings in purchasing all the oils and products right away.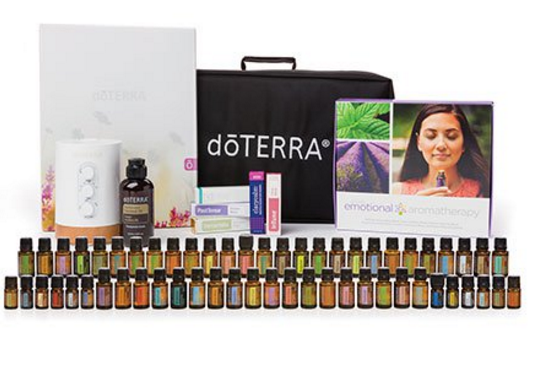 Every Oil Kit
Every Oil Kit – a $2,219 value for only $1,775
This kit is exactly what it sounds like…EVERY OIL dōTERRA OFFERS!!!
Who doesn't need every oil!?
This kit is perfect for that person who wants all the oils to make anything they could possibly think of. I hate not having the oils I need to make projects like roller bottles and different DIY recipes.
With this kit, you get every single oil dōTERRA has to offer, including Melissa (limited availability) and Roman Chamomile, which isn't available to everyone else right now. YOU WANT THOSE OILS!!
You also get a great canvas bag to put all your oils in, and our 8-hour waterless Cloud diffuser (perfect for your LARGE living areas!).
You get to skip ahead and save an additional 20% in points back when you participate in our Loyalty Rewards program! You also will get 200 points back ($200 in essential oils) when you place a qualifying order next month!!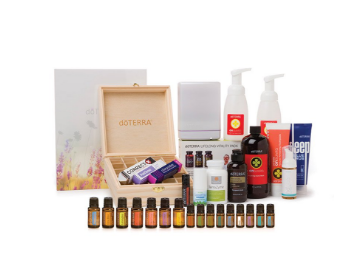 Natural Solutions Kit
Natural Solutions Kit – $810 value for only $550
5ml bottles of: Digestzen, Purify, Melaleuca, Oregano, Aromatouch, Frankincense, dōTERRA Serenity, dōTERRA Breathe, dōTERRA Balance; 10ml roller bottles of: PastTense and ClaryCalm; 15ml bottles of: Citrus Bliss, Lavender, Lemon, Peppermint, Slim & Sassy, Lemongrass, Onguard. Other Products: Lifelong Vitality (MY FAVORITE PRODUCT!), Digestzen Terrazyme, HD Clear Foaming Face Wash, DeepBlue Rub, Fractionated Coconut Oil, AromaLite Diffuser, Wooden Box, dōTERRA Breathe Vapor Stick, CorrectX. dōTERRA OnGuard Collection: Beadlets, Toothpaste, Handwash w/2 dispensers
The Natural Solution Kit is our TOP selling kit! It includes so many wonderful oils that you are going to need in your home, our 8-hour Aroma Lite diffuser, our must-have Lifelong Vitality supplements, a beautiful wooden storage box , and some other blends that are so necessary to have, like Balance "grounding" blend and Serenity "calming" blend!
Along with those, you will get some of our OnGuard products and the TerraZyme digestive enzymes. The Deep Blue Rub is so amazing to have on hand for tired and sore muscles after a long day or workout. We seriously use the Deep Blue rub every day!!
When you purchase this kit, you have the option skip ahead and save an additional 15% with a monthly Loyalty Rewards program (which normally starts at just 10%). This is, hands-down my favorite kit and #1 recommended kit for those who cannot afford the Diamond or Every Oil kit!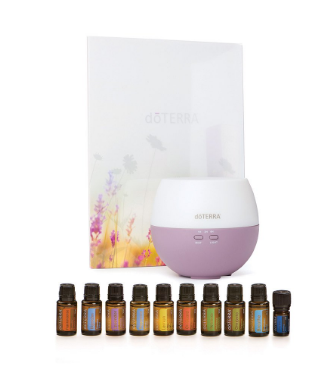 Home Essentials Kit
The Home Essential Kit – a $366.57 value for $275!!!
15ml bottles of: Frankincense, Lavender, Lemon, Melaleuca, Oregano, Peppermint, dōTERRA Breathe, Digestzen, dōTERRA OnGuard; a 5ml bottle of: dōTERRA DeepBlue, and our Petal Diffuser (we have one in every bedroom!).
Our Home Essentials Kit includes our top 10 most loved essential oils in full-size bottles, plus the 4-hr Petal Diffuser for dispersing oils into the air of your home. This is a great economical kit for those who want the most needed oils in your home right away and you can add to it as needed.
This is the smallest kit to come with a diffuser and really a fantastic way to start.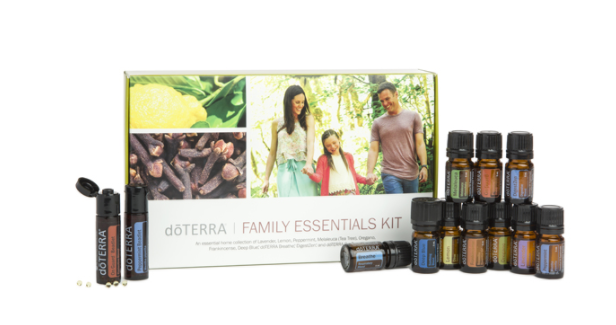 The Family Essentials Kit
Our Family Essentials Kit- a $186.50 value for just $150!!
5ml bottles of: Lavender, Lemon, Peppermint, Melaleuca, Oregano, Frankincense, DeepBlue Essential Oil, dōTERRA Breathe, Digestzen and dōTERRA OnGuard.
Like the Home Essentials Kit, our Family Essentials Kit includes our top 10 most loved essential oils, but in smaller, 5ml bottles. This kit also comes with our dōTERRA OnGuard Beadlets, Peppermint Beadlets, and a Wellness Advocate Introductory Packet. This is our smallest enrollment kit, a great economical kit for those who want the most needed oils in your home right away.
There are a few more starter kits available, the ones above are simply my favorites to share because they meet most of my clients needs when they are first starting with doTERRA. If you are interested in learning more, I encourage you to reach out to me for a Wellness Consult by filling in my contact form, here.
Either way, I look forward to hearing from you soon and am excited to help you on your journey to optimal wellness!