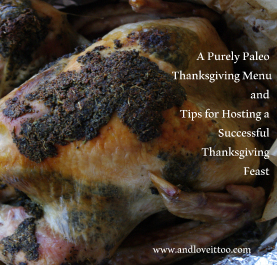 Can you believe that Thanksgiving is simply two days away?
At this point, many of you have done your menu planning and already have the wheels in motion for your fantastic feast.
But many of you, like me, have found yourself swamped up until this very minute and haven't really had the opportunity to think about it.
Let this post be for us!
And if you already have your meals planned but are looking for some ideas to kick it up a notch…
Well, this post is for you, too.
😉
We are blessed to know that we will have friends and family nearby this holiday season.
On average, our gatherings usually include anywhere from 10-40 people.
Truly, the more the merrier.
Regardless of how large or small your gathering, many will tell you the most important thing you can do for your Thanksgiving gathering is to plan ahead so you can relax and enjoy the day together.
To help you do so, I have some basic tips that can help make even the largest gatherings successfully relaxing.
Tips for hosting a successful Thanksgiving Feast:
Prepare as much of your food ahead of time as possible.

On average, desserts, pies, cranberry sauces and many appetizers can be served cold or at room temperature. Take advantage and begin making these 1-2 days ahead of time.

Remember, your oven and stovetop are not the only places to prepare hot foods.

Save foods that need to be served hot for preparing the morning of. Use electric roasters, crockpots, etc. to help prepare and keep foods warm without having to worry about how much space is left in the oven.

Delegate as you are able.

I know this is particularly difficult for those of us who are food allergic. That being said, there are many foods that can easily be prepared without fear of accidental cross contamination. Allow your guests to bring something everyone can enjoy, and don't be afraid to steer them towards your favorite recipes so they know what they are bringing is okay for you to have.

Finally, keep it simple.

The holidays are all about family and time together. Why serve an 8-course meal when you can easily accomplish as much satisfaction and joy with a few appetizers, followed by a delicious main course with a few delectable sides and then dessert? Keep it simple.
In our house, we usually simply leave appetizers and veggie platters out for people to graze on while we wait for any delayed guests and while I put the final touches on the main course.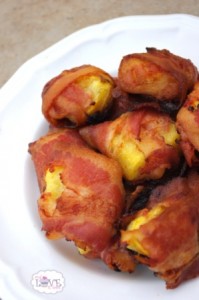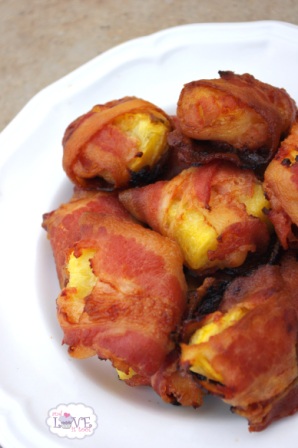 Our favorite appetizers include: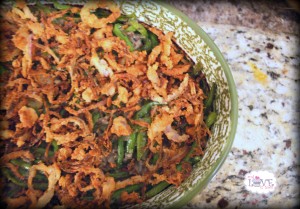 For the main course, beyond a perfectly baked turkey, we also enjoy: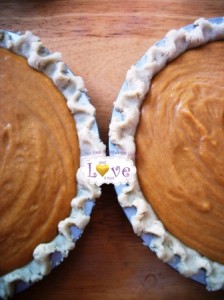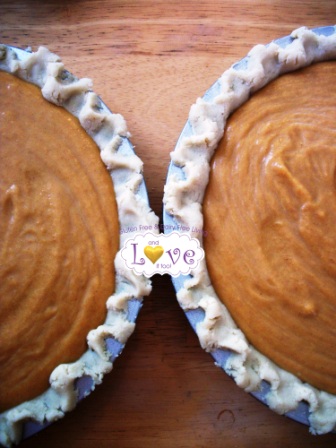 For dessert, there are so many, many ways to enjoy, I usually prep at least 4 Easy as Pie (Crust)'s v2 then we fill them with:
We will also have a large crock of Cranberry Orange Wassail ready to enjoy!
To help effectively plan my week, my days look like this:
Tuesday:
Defrost turkey and prepare brine.
Prepare Clementine Cranberry Sauce, refrigerate
Prepare Cilantro and Lime Veggie Dip, refrigerate
Prepare OnGuard Fruit Dip, refrigerate
Prepare Vegan Cheese Ball, refrigerate
Wednesday:
Early AM, place turkey in brine (brine needs 30-35 hours), cover in ice
Make all pies, allow to cool and refrigerate
Make cream of mushroom soup (sans mushrooms for us) for Paleo Green Bean Casserole
Make fried onions for Paleo Green Bean Casserole
Prepare mashed cauliflower for twice baked paleo 'potatoes', do not bake
Prepare au gratin potatoes, do not bake
Prepare hasselbeck potatoes, do not bake
Early PM (12 hours after brine begins), flip turkey and add ice as needed
Start crockpot of Cranberry Orange Wassail
Thusday:
Make Pineapple Bacon Bites
Remove turkey from brine and finish prepping for roasting.
Remove pineapple bacon bites from oven and begin roasting turkey (2nd oven or electric roaster).
Prepare fruit and vegetable trays.
Set out appetizer trays with fruits, vegetables, pineapple bacon bites and vegan cheese ball.
Combine ingredients for paleo green bean casserole.
Bake au gratin potatoes, hasselbeck potatoes, paleo green bean casserole, twice baked paleo 'potatoes' and Brussel sprouts (all at once or respectively, depending on oven space).
Enjoy your guests! Once turkey is finished roasting, the remainder of the meal should be ready to serve.
If you are unsure about carving your turkey, this clip from Alton Brown is one of my favorites:
Remember to delegate as you are able.
If you are looking for even more ideas this Thanksgiving, some of my favorite lists include:
Elana's Pantry Thanksgiving Menu
Over 100 Gluten-Free Thanksgiving Recipes, Plus GFE Thanks and "Wisdom"
The Spunky Coconut's Thanksgiving Menu
Melissa Joulwan's Tips for an Awesome Thanksgiving
And of course, you can visit my Holiday Staples & Recipes page, any time!
Happy Thanksgiving!!!