Two months ago, as I began to prepare for the up and coming school year, I had an idea.
Every year the struggle to fill my children's lunchboxes with healthy foods that they will enjoy seems to become a little more complicated.
This year, my youngest is in kindergarten.  Couple that with a promotion that has doubled, no, tripled my workload, I knew I needed help.
How do I fill my children's lunchboxes, all five of my children's lunchboxes, with food that is both nutritious, delicious and something they will ask for time and time again?
I have no doubt that I am far from alone in this struggle.
So, I asked for help.
On a whim, I reached out to friends, family and my favorite bloggers seeking healthy lunchbox ideas.
Before I knew it, this little idea of mine became a series.  A wonderfully beautiful series.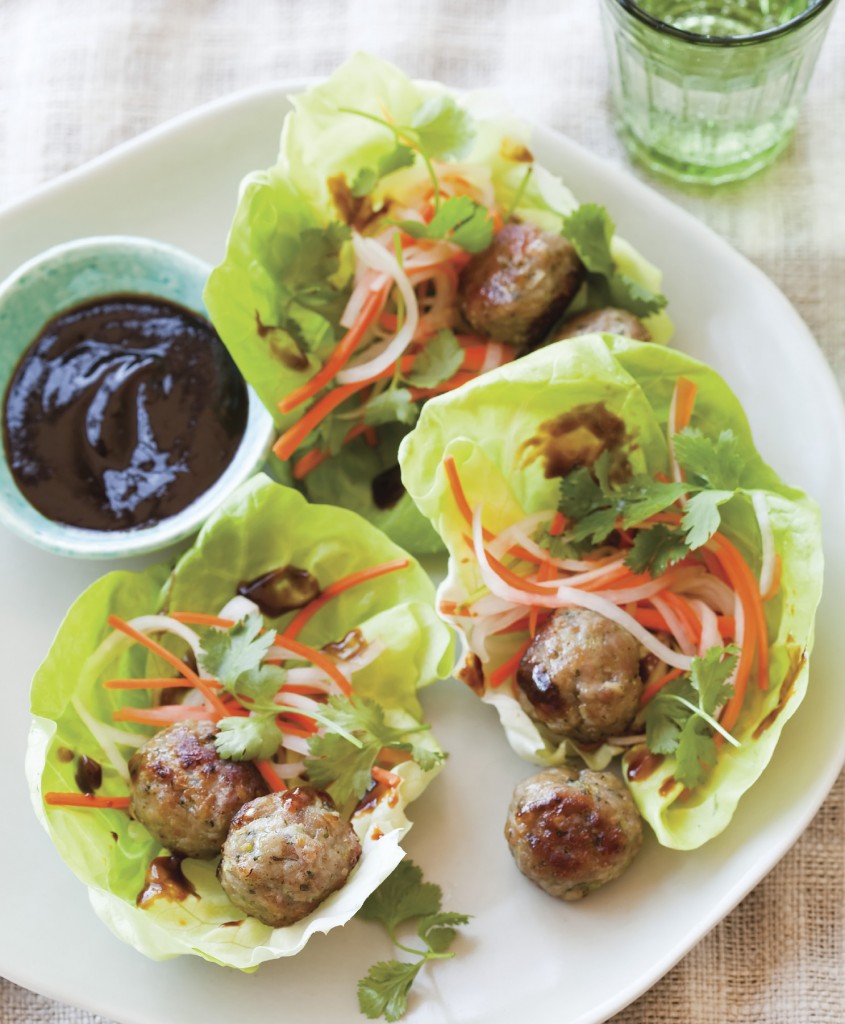 First, I shared my own secret to making healthy lunchboxes an easy reality.  Planned-over's are a staple in my home and a great way to fill your lunchboxes with nutritious foods that your children will love. As the initiatory post to this lovely series, it is an honor to offer you two delightfully delicious recipes from The Gluten-Free Asian Kitchen along with a chance to win your own copy.  I am taking entries until 11:59pm, Monday, September 12.  Be sure to stop and enter here for your chance to win!
Next, my friend Emily shared her own recipe for made-from-scratch bagels and white bean hummus.  While I unfortunately cannot partake of her beautiful bagel recipe, I am happy to say her hummus recipe is a fantastic addition to our school lunchboxes.  My kids love using this hummus as a dip for their vegetables.
After that, Stacy from Paleo Parents offered their own lunchbox ideas along with several money-saving tips.  Her delectable dishes have become a staple in my own lunchbox and have given me many new ways to bring whole-foods into my children's lunchboxes on a daily basis.
…You should know that Stacy and Matthew did not stop their healthy lunchbox contribution with this beautiful guest-post…from this, they have started their own Healthy Lunchbox Challenge and have added to the many ideas already shared here.
I continued sharing my healthy lunchbox ideas with a high-protein, vegetable packed dessert I sent in my children's lunchbox on the first day of school.  These Yellow Squash Vanilla
Cupcakes are not only healthy, they are wonderfully delicious and a treat I do not mind sending with my kids time and time again.
A few days later, I was tickled pink to share a very special guest-post from the gorgeous Gluten-Free Gigi.  She, too, had a very special treat to share.  These gluten-free, soy-free, dairy-free
and nut-free Chocolate Chip Mini-Muffins are the perfect treat for your food-sensitive child.
Heather from The Gluten-Free Cat's Guest-Post was the first to give us a different perspective—one from the teacher's side.  What many do not realize is that teachers are often impacted just as heavily as our children are when we do not feed them the foods they deserve.  As an educator, I can attest to the disruption created by children who are filled with heavily-processed, sugar laden food.  Somehow, Heather captured my emotions perfectly, giving ways we can help our children stay healthy while still letting them be kids.
The most responded to guest-post came from the wonderfully amazing Shirley-GFE, Gluten-Free Easily.  Shirley and I obviously have the same line of thinking…using food you already have on hand to create easy-going yet interesting healthy lunchboxes are at the heart of a Tapas meal. Shirley's Tapas Approach to School Lunches is not only cleaver; it is a great way to fill your lunchbox every-day.
Food-Network's Summerfest gave me an opportunity to share one of the more delicious tomato recipes I have ever consumed…This Garlic Tomato Basil & Pesto Bruchetta is jam-packed with nutrition and extremely versatile.  I'd love to hear what ways you have shared this recipe with your own family!
What an honor it is to know that the remarkably talented Ricki Heller from Diet Dessert and Dogs took some time to contribute to this series as well.  Her vibrant collard wraps are so different, filled with color and packed with flavor; you and your children will have no problem devouring these on a regular basis.
Finally, Susan from Real Kids Eat Spinach rounded out this series with a plethora of ideas and a decadent recipe for naturally gluten-free energy bars which, as Susan mentioned, can be made dairy-free by using pumpkin puree in place of the yogurt.  Her positively delicious ideas bring a delightful ending to this first of what I hope to be an annual event.
Thank you to everyone who has stopped to visit.  For all of your ideas, insight and delectable recipes.  Thank you to my guest-bloggers for taking the time to build on this little idea of mine, to make this series a reality.  It is an honor to work with each and every one of you.
Please be sure to check back in on Tuesday.  Not only will I announce the winner of The Gluten-Free Asian Kitchen, I will have a special recipe to celebrate my Blogaversary with you!
Thank you for being here, for making this little dream of mine a reality.
Enjoy the rest of your weekend. xoxo