Sometimes it seems life just doesn't want you to get ahead.
My family has been overwhelmed with blessings. We really have.
But just when everything seems like it is flowing well, inevitably something throws us for a loop.
Last year, these 'loops' caused me to take an unexpected break.
This year, simply because of the timing, it put a little dent in the beautiful Healthy Lunchbox Series simply because this news coincided with a week which remained unfilled by guest posts…and while I initially intended to fill in those days with my own Healthy Lunchbox suggestions, it just didn't happen.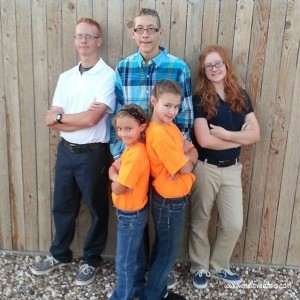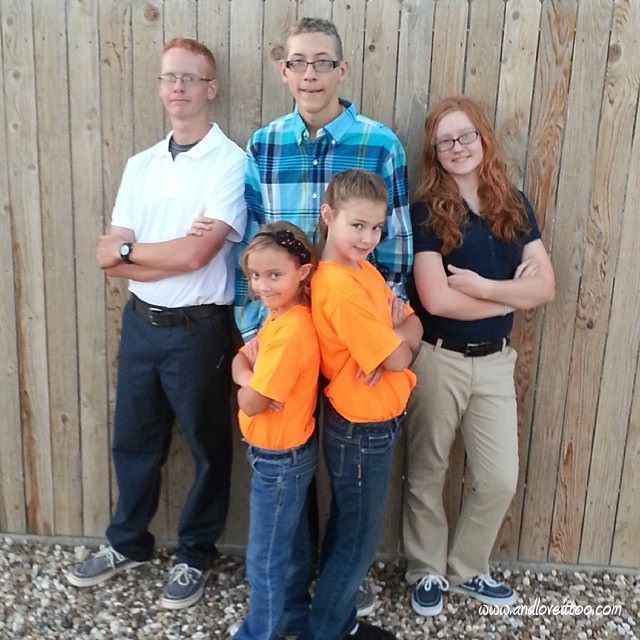 This year…well…if you are a praying person, I am asking you to pray.
A few weeks before school started, I took my oldest son and my oldest daughter in for their required sports physicals. While both were able to pass the majority of their exams with flying colors, there was one area that kept my oldest daughter from passing…
Her vision.
Thinking this was simply reflective of our need to get her in for her annual eye exam, we did not worry. We already had her appointment scheduled so we would be fine and be able to get her back in before the year began.
Unfortunately, the answer isn't always that easy.
When we did take her in to the eye doctor a week later, she could not hone in on a prescription…the best she could get her to was 20/100, with glasses on.
I reached out to a friend who is also an eye doctor in our area and he asked me to come in for further testing. Just a few days later, we did…and it was there that we discovered that something is wrong with her macula.
We don't know exactly what is going on at this time, we do have an appointment with a Retina Specialist and hope to have clearer answers soon…the only thing we know for certain is our daughter is rapidly losing her vision. She is going blind.
And I am terrified.
Unlike when my son tested in range for glaucoma and we were able to determine the added eye pressure was related to his prescription; something we were eventually able to eliminate and reverse… this seems to be something genetic. Something for which there is no immediate answer, no immediate cure.
Despite this, our daughter has started back at school with her head high and her expectations higher.
She is quite the trooper.
I am so blessed to be her momma. I am blessed to be a momma to all of them!
All that being said, I appreciate you being patient with me. I appreciate your support, and for those who do, I appreciate your prayers.
The Healthy Lunchbox series is not going away and there are more guest posts coming shortly!
I pray your first week back (or second or fourth!) is going as well as ours is!
Love to you all!