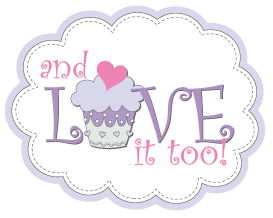 Hi.
Hello there.
How are you?
I know it has been a while and undoubtedly things have changed in your world.
If you are reading this, hopefully it is because you are one of many who has still checked in with me regularly…even though it has been more than 5 months since my last blog.
You see, like many who blog I have a life outside of this page of mine…and, well; sometimes it all gets to be too much.
As many of you know, in addition to being a mom of five busy kids, an advocate for nutrition education, allergy, Celiac and Autism awareness; I am also the wife of a combat-wounded veteran, a full-time teacher and a professional wellness advocate.
More than a year ago, I became engulfed with the idea that I shouldn't be working so many hours.
But I love teaching. I love my students. I love being at school with my own kids. And frankly, in this booming economy where we live (read: expensive/inflated), we needed the money.
I spoke with my husband about this and his reaction was a lot like mine, "But you love what you do! You love your students! Can we afford this?"
Then it happened. My husband had an episode so dire that I had to drop everything I was doing, leave work on a testing week (this is NOT a small deal) and take him to the closest VA hospital, more than an hour away…praying the entire way that he would make it that far!
You see, shortly after my husband and I were married, he was diagnosed with combat-related PTSD. Years later, little to nothing had been done to help him with this diagnosis.
Other than giving him a few pills that made him feel worse when he took them than what he did when he didn't, the VA really had done nothing to help him.
And this episode was a wake-up call for both of us.
You see, every day 22 veterans (or more) are taking their lives.
That's one veteran every 65 minutes.
And that's only the ones that are actually being reported as suicide.
Like so many other veterans, even those with a Purple Heart like my husband, the greatest wounds our soldiers suffer in times of war aren't the ones you can see.
It was in that moment that I realized the only way my husband would get the treatment he deserved was for me to stand up and fight for him, to jump through the hoops, to stomp and shout when needed and to insist that he not get left behind.
So I let my employer know that I would not be renewing my contract and set out to help my husband in every way I could.
Fast-forward a few months, understanding my position at home but still wanting to keep me on staff, my head principal offered me a part-time teaching job that I couldn't refuse. It kept me connected with my students and allowed me a set time to make appointments which I would attend with my husband.
That was, until the accident.
On September 1st 2013, my children and I were on our way home from church when a drunk driver ran a red light and hit our vehicle. We were fortunate it wasn't worse than what it was…but it was bad enough that we have a child who was unable to return to school after a significant amount of time away, and I wasn't able to return to work for many months. Thus, I was forced to resign my position and begin homeschooling our most severely injured child.
Oddly enough, you would think being at home would give me more time to blog.
😉 Notsomuch.
The kicker really happened in November, though. Just before Thanksgiving, shortly after my most recent post.
November 23rd, the unbelievable happened.
We were blessed with a home.
Not just any home, an Operation Finally Home.


I'd love to tell you more about that magnificent day, but I believe my husband told the story best in this interview we did for the builders of our home, Permian Homes.
An unexpected move, continuing medical needs, homeschooling, learning to treat my family with natural and holistic solutions and building a wellness business outside of the blogging world…well, it has been far too long since I felt enabled to sit down and share with you!
So while this is not a food-related post, I hope you'll take it for what it is…
An apology for being gone so long and a promise of wonderful things to come!
<3 Thank you for being here all along. xoxo