I had such a great time hosting July's Adopt a Gluten-Free Blogger event and can't thank Sea enough for giving me this opportunity! I hope her dissertation is progressing well and look forward to seeing more sweet images of her and toddler Yum before their trip is through.
Did you see the number of adoptions this month? What I enjoyed most were the number of new-to-me and long-time-favorite bloggers who participated and bloggers who were adopted.  So many gluten-free sites to love!
First, my friend Shannon from Enjoying Gluten-Free Life adopted Caitlin from Roost and used this as her chance to give some of Caitlin's recipes a try.  I have to admit, these Harvest Cake Muffins look fantastic and make the idea of turning on my oven, even in this West Texas summer heat, seem worthwhile.
Delish!
Next, Dawn from Cuter than Gluten adopted Amber from The Tasty Alternative and made her Chewy Granola Bars.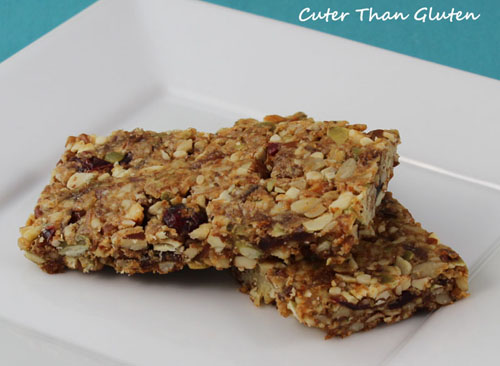 Of course, now that I am sitting here in a hotel room away from home for a week of work-related training sessions, I am kicking myself for not making a batch of these to bring with me!  Hop on over to Dawn's page and take a look at the little house Dawn's daughter made from her Granola Bars, so fun!
Then I so honored when my friend Heather, the Gluten-Free Cat chose to adopt me this month! Heather made my Strawberry Mojito Sorbet  and says she loved it.  I love her brilliant idea to freeze individual scoops of sorbet on a cookie sheet for future use, so smart!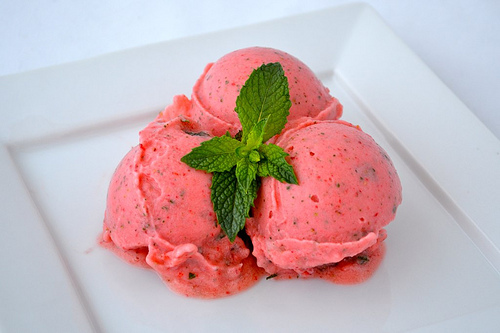 After that, Alta from Tasty Eats at Home adopted France from Beyond the Peel and made this gorgeous Chipotle Corn and Zucchini Salad.  With a mix of sweet, spicy and a hint of mint, this salad sounds devine!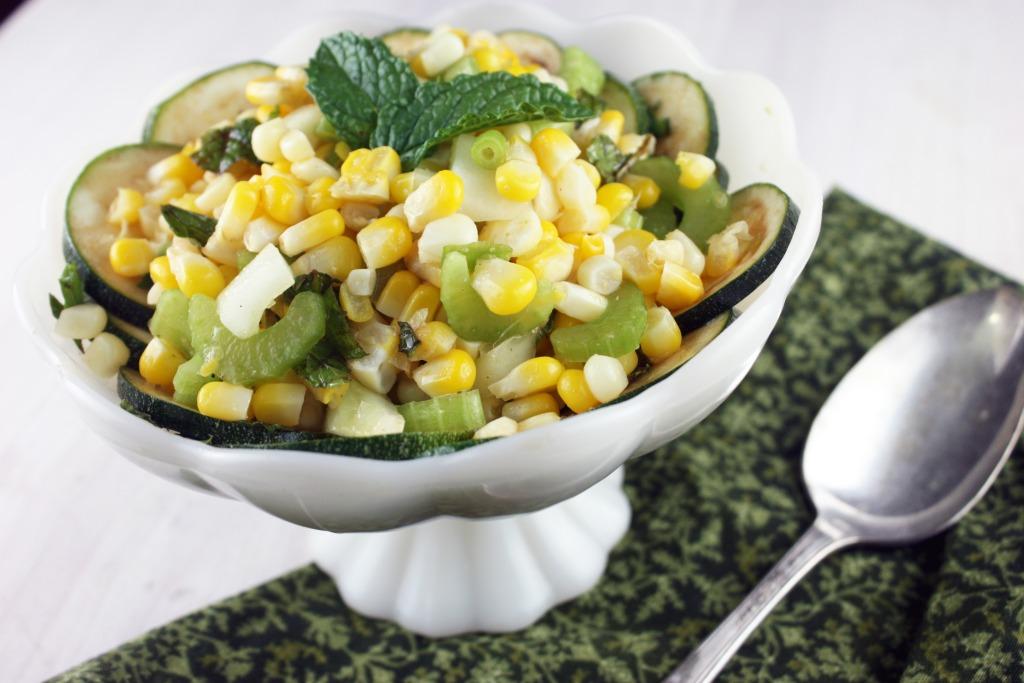 Of course, Alta didn't stop sharing her Beyond the Peel wishes from there…I mean, how could you with recipes like this Healthy Almond Butter Banana Fudge?  Oh my!
Alta is hosting the August Adopt a Gluten-Free Blogger event, so be sure to check back with her for more over at Tasty Eats at Home!
After this, Heather from Rise & Shine Life adopted one of my Ingredient-Challenge Monday regulars, Tessa The Domestic Diva, and had a really difficult time choosing a recipe to share (who could blame her?!).  Heather finally zeroed in on this Creamy Pumpkin Breakfast Cereal, yum!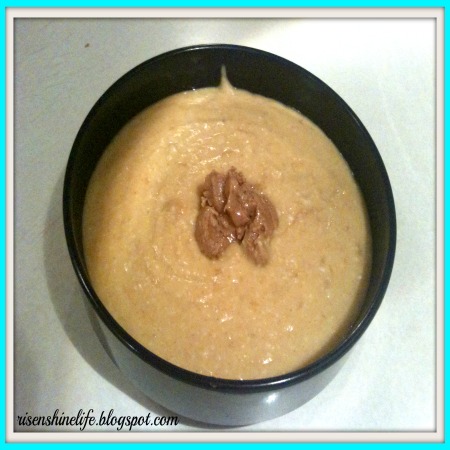 Heather says she is a bit of a pumpkin-holic…a girl after my own heart.  🙂 I'm so glad she shared Tessa's cereal with us.
Next, Mary from Sweet Roots adopted Christina from Dandelions on the Wall where she made both these Gluten Free, Raw, Vegan Chocolate Macaroons and this Spanish Style Rice in the Rice Cooker.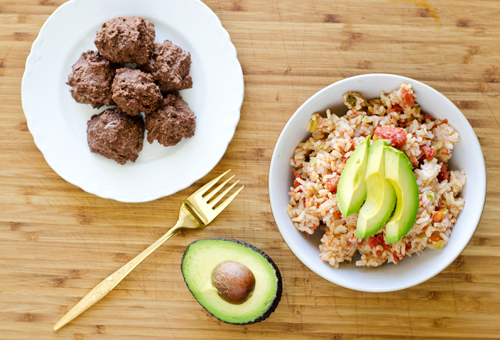 Mary says these recipes were easy and delicious, and they certainly look to be!  Those macaroons certainly have me swooning!
In a fun twist, when Christina heard that Mary was adopting her, Christina chose to adopt Mary from Sweet Roots in return! (Fun!)  Christina made Mary's Refreshing Garbanzo Bean Salad.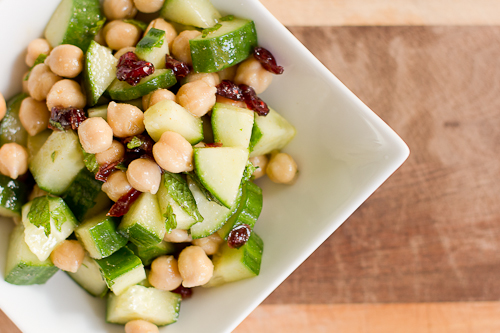 There is something about cucumber and mint that scream refreshing, and from the looks of it, this salad is no exception.  I am so glad these ladies joined in with us!
Next, Paula from Live Free, Gluten Free adopted Megan from Allergy Free Alaska and made two fantastically frozen treats!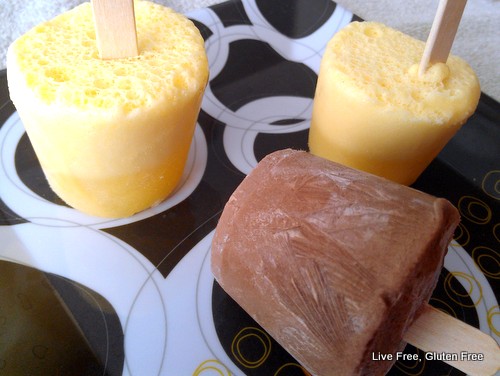 These Fudgesicles and Orange Cream Popsicles are both dairy-free and refined sugar-free and I cannot wait to give them a try! (From the looks of it, neither could Paula's boys). Yum!
And the adoptions kept rolling in when Tessa, The Domestic Diva adopted one of my favorite cookie makers, Jenni from The Urban Poser.  Tessa made Jenni's Perfect Grain-Free Chocolate Chip Cookies and shared them with her family, her neighbors and of course, herself and says everybody loved them!
I mean, they are the perfect grain-free chocolate chip cookie…how could you not love them? 😉
Then my friend Shirley from Gluten Free Easily joined us with her lovely adoption of Brittany from Real Sustenance.  With this, Shirley gave me another oven temptation with Brittany's Nut (or Seed) Butter Banana Chocolate Chip Muffins.  I mean seriously, is there a better combination than banana and chocolate?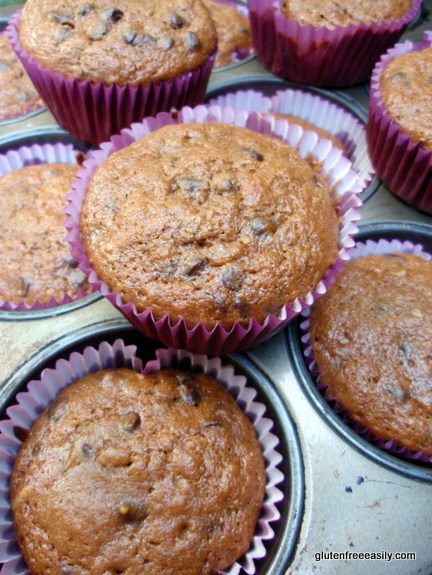 I.think.not.
Shirley also went on to make Brittany's Grain-Free, Thick Crust Pizza which she says is extremely filling.  🙂 I love it when our foods trigger the full feeling the way they should! All in all, Shirley seems like she had a great time with her adoption. 🙂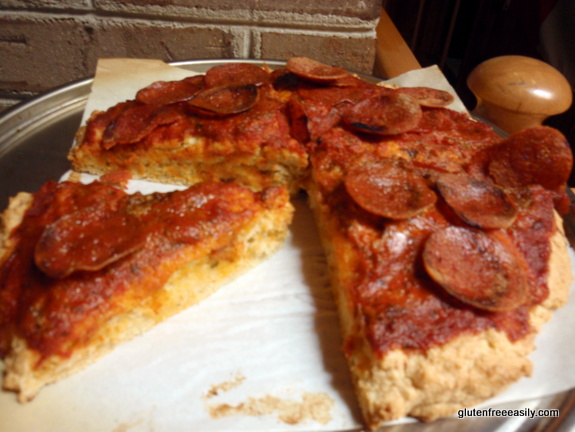 Finally, I was thrilled to not only host this month's event, but to also be able to adopt a woman I consider to be my friend, mentor and inspiration for keeping it simple.  As you read, Shirley from Gluten-Free Easily certainly meets that description very well for me.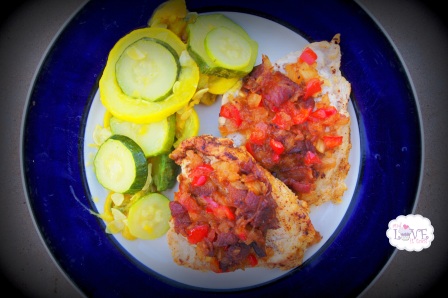 My family has loved every one of Shirley's recipes that have graced our table, this Bacon Chicken and these Brazilian Un-Cheese Rolls/Biscuits are certainly no exception.  In fact, my children have already asked me to make both of these items again. They loved them that much. Seriously.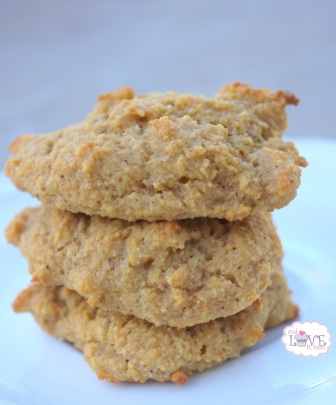 🙂 While July came and went too quickly, this event made every moment worthwhile.  I am so happy you have all stopped by and paid a visit, and hope you'll take a moment to adopt your favorite blogger with Alta  later this month.
Have a wonderful Monday! xoxo