This month's Adopt A Gluten-Free Blogger is being hosted over at Tasty Eats at Home and I couldn't be more thrilled!
You see, because this post is both an adoption post and smack dab in middle of the Healthy Lunchbox series, the timing of this Adopt a Gluten-Free Blogger meant that I would have to share some recipes from a blogger who has had positive influence on our eating habits, including our lunchboxes…
While there are dozens of bloggers who would have fit the bill, I am blessed to either have adopted many of them before or to have them already participating in this year's HLB series!
So how was I to choose?
Well, one blogger who came to mind is one I defer to often when I am in need of a quick treat for my kids lunchbox and want to try something new.
My kids don't get snack type foods in their meals often, so once a week or so I do my best to incorporate something like my Perfectly Sweet Fruit Roll-Ups or if I am feeling like going above and beyond, I will gladly give them a cookie or two and lately I have found myself visiting Ms. Jenni Hulet over at The Urban Poser for some high-protein inspiration.
As I said back on Gluten-Free Gigi's HLB guest post, even the healthiest diets deserve a cookie every now and then.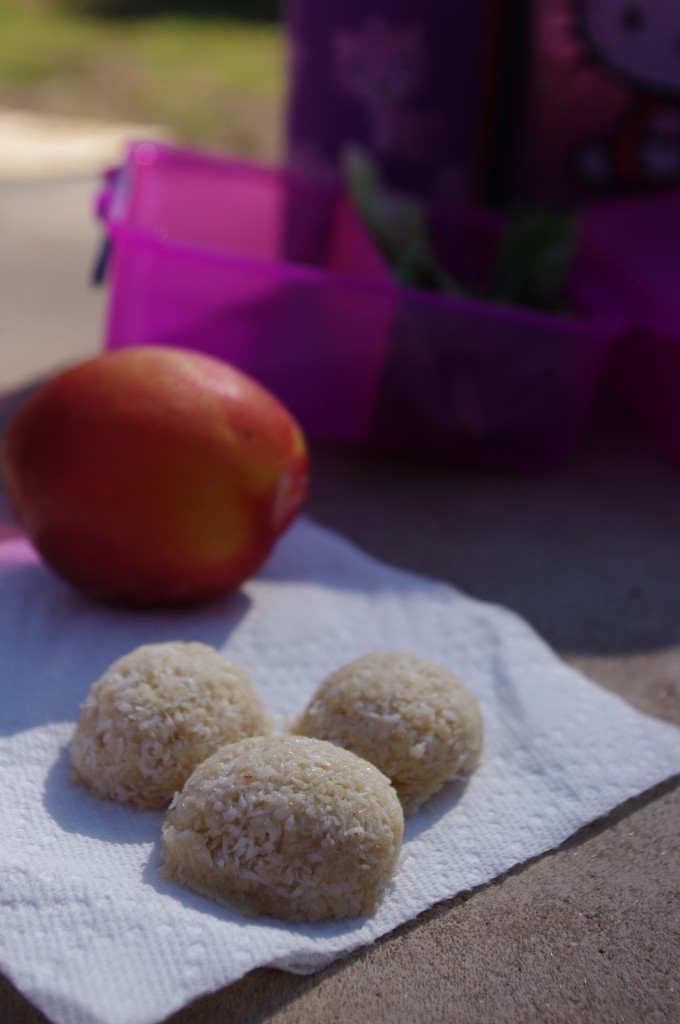 For several years, macaroons have been at the top of our favorite treat lists.  Jenni's recipe for Egg Free Vanilla Bean, Coconut Macaroons are not only easy to put together, they are filling and delicious.  In a low degree oven, they do take a while to bake (45 min), but they are worth every last minute.
Just the other day, Jenni posted pictures of her newest chocolate chip cookie creation: Bacon Chocolate Chip Cookies and while these did not make it in to my children's lunchboxes this week, I did make them for our family movie night and they have been requested as their reward for the week ahead.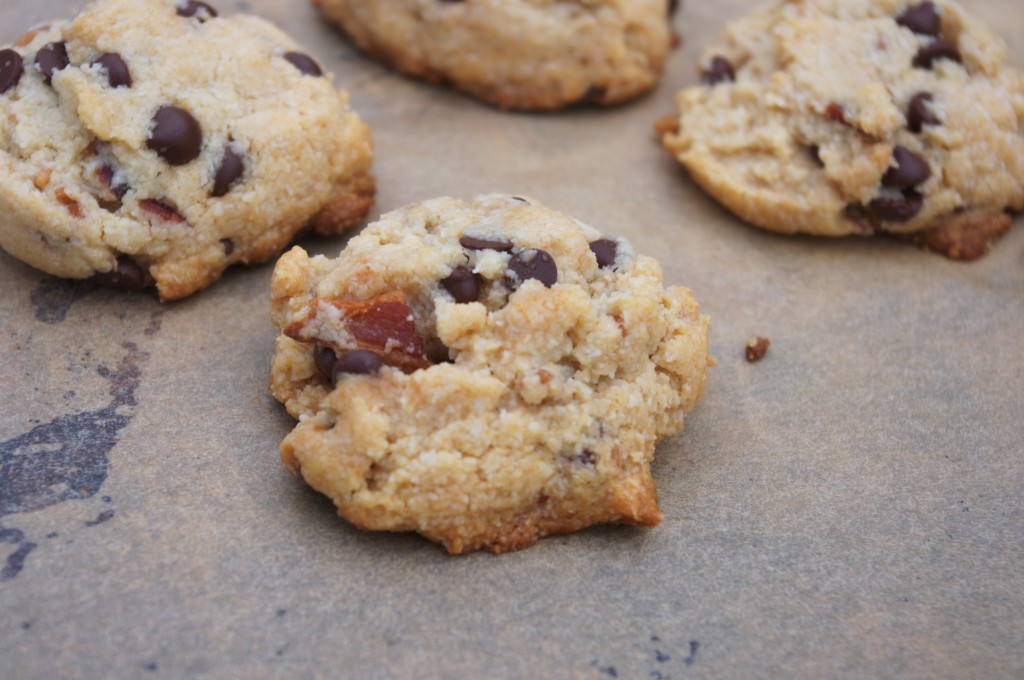 Think about it…who doesn't love a little candied bacon, or maple syrup drizzled over bacon? Heck I have even heard of chocolate covered bacon toffee.  These cookies are easy to throw together and provide the perfect balance of salty and sweet while keeping the sugar to a minimum and the protein to a maximum.
Definitely a new family favorite.
Thank you, Alta, for hosting this month's Adopt a Gluten-Free Blogger event! And thank you Jenni for giving us so many ways to spoil ourselves without completely derailing the way we eat. Xo
Be sure to check out Alta's adoption this month where she reviews two of my recipes, one of which is a perfect addition to your healthy lunchbox, too! xoxo