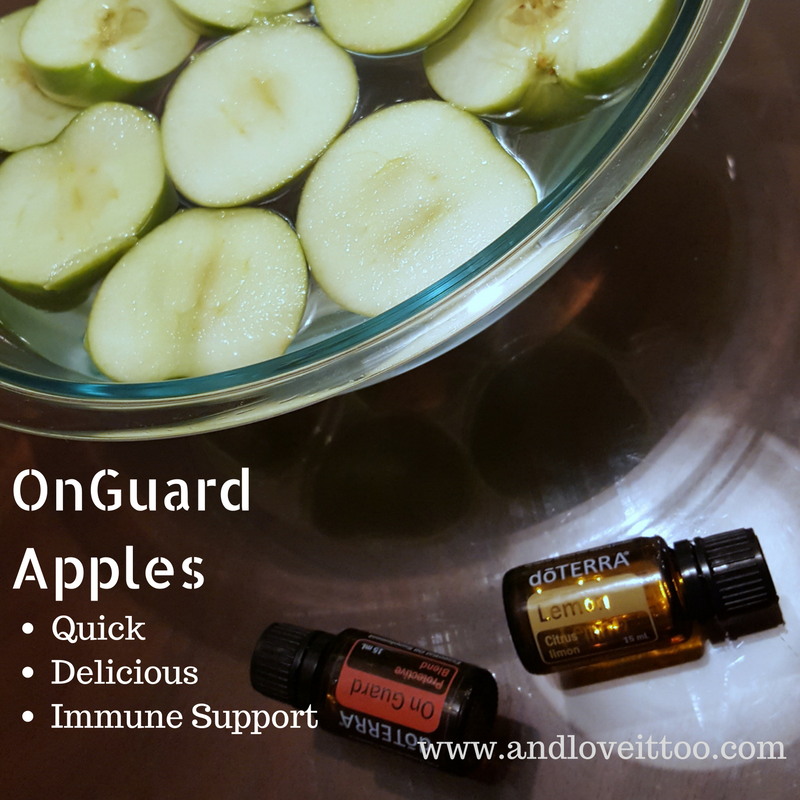 So, I have this really great, Halloween type recipe to share with you…
But a really important component of this recipe is these OnGuard apples.
And I thought I had already shared these on here, but it turns out I have shared them on Facebook, but not here!
Time to remedy that, obviously!
First, you're probably wondering what are OnGuard Apples, anyway?
Well, by the picture you can probably tell they have something to do with essential oils.
And you would be correct!
OnGuard apples are essential oil infused apples! Apples that my kids LOVE to eat! And apples I feel doubly good about as a mom because I know they are getting an extra boost their bodies need, especially this time of the year with seasonal changes, runny noses, etc.
Not only do OnGuard apples help keep a sliced apple from oxidizing too quickly, help give my kids an added boost to their immune system*, and the added hint of cinnamon, clove, orange and an extra twist of lemon with the lemon essential oil are sooo delicious, my kids can't stop eating them!
As it is with most things, not all essential oils are created equally. As such, doTERRA essential oils are the only oils I would ever feel comfortable recommending to use in this way. You can learn more about essential oils here, and where to buy oils, here.
If you already have these on hand…go ahead and make some essential oil infused apples! You'll be glad you did!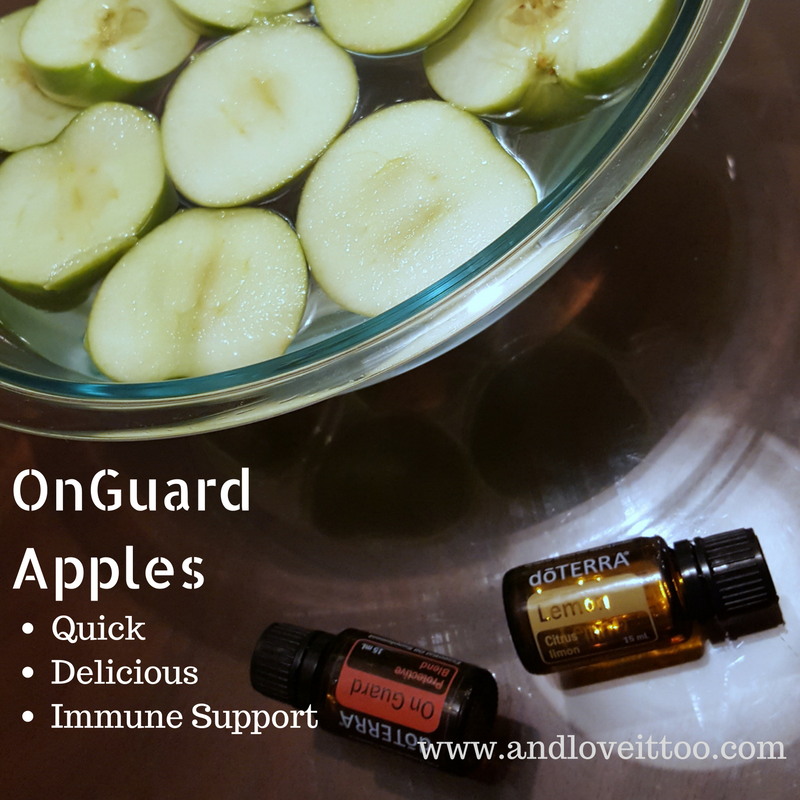 OnGuard Apples
2016-10-26 22:23:37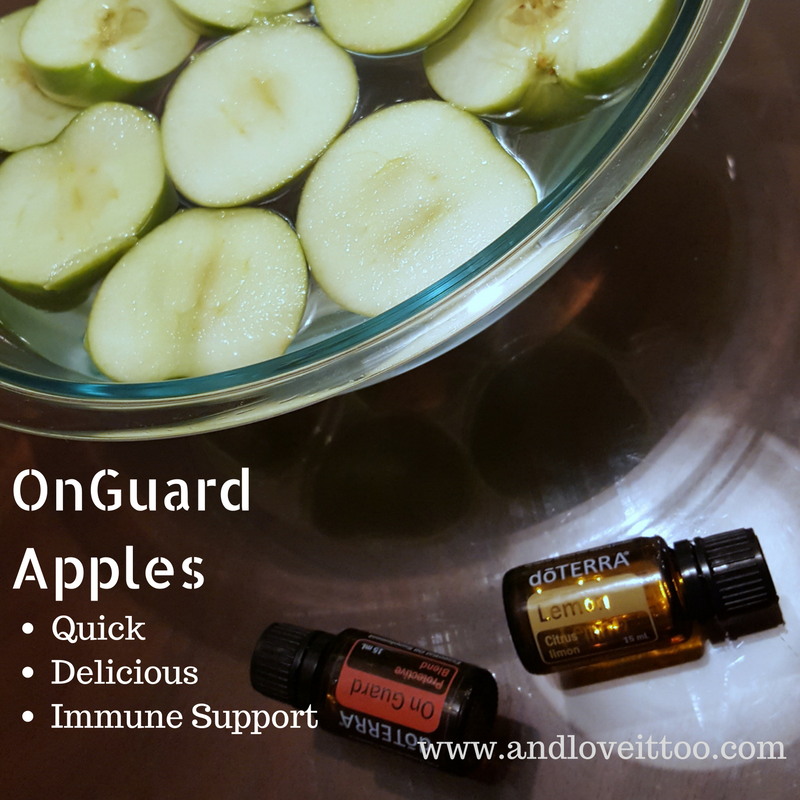 Nutrition Facts
Amount Per Serving
* Percent Daily Values are based on a 2,000 calorie diet. Your Daily Values may be higher or lower depending on your calorie needs.
Ingredients
2-3 apples of choice (organic is best)
1 large bowl
1 drop of OnGuard Essential Oil for every apple
1 drop of Lemon Essential Oil for every apple
water
Instructions
Fill bowl with enough water to cover the number of apples you will be slicing. To the water, add one drop of OnGuard Essential Oil and one drop of Lemon Essential Oil for every apple you will be using, set aside.
Slice apples as desired and place in water. Allow to sit for 10-15 minutes before removing onto towel lined plate, patting to remove excess water. Enjoy right away or store safely until ready to eat.
Enjoy!
And Love it Too! http://andloveittoo.com/
*These statements have not been evaluated by the Food and Drug Administration. This product is not intended to diagnose, treat, cure, or prevent any disease.