Jennifer Weinberg MD.com is an impressive site where its author, Jennifer Weinberg, MD, MPH, MBE teaches about a lifestyle many of us strive for, one where our lifestyle, environment and nutritional goals all fall in sync with each other. So when Dr. Weinberg said she was interested in participating as a guest blogger in this year's Healthy Lunchbox series, I was thrilled!
We live in a world where doctors are necessary for many of the ailments we face. Yet being properly diagnosed with anything from candida to even celiac disease has proven difficult for us. In my experience, many doctors are just uneducated in alternative, whole-life and nutritional methodologies; so knowing that Dr. Weinberg is here to offer a well-rounded holistic living approach is a blessing. I appreciate Dr. Weinberg taking the time to share with us today and I have no doubt this post will bring some tremendous insight to your Healthy Lunchbox outlook.
____________________________________________________________________________________________________________________________________________________________________
Thank you so much to Sunny for this valuable series and the opportunity to join in. I am Dr. Jennifer Weinberg, MD, MPH, MBE founder of the Simple | Pure | WholeTM Wellness Method. As a Preventive and Lifestyle Medicine Physician and Environmental Health Expert, I am a strong advocate for natural, non-toxic living starting as early as possible! I am very excited to participate in Sunny's Healthy Lunchbox series and share some of my favorite Simple | Pure | WholeTM tips for packing a healthy, non-toxic lunchbox for your children and yourself along with one of my favorite allergy-friendly cookie recipes!
NOTE: this post contains affiliate links for products that I use myself and frequently recommend to my clients. These products and the information provided should not be considered medical advice. AFFILIATE DISCLOSURE: Amazon offers a small commission on products sold through their affiliate links. Prices are exactly the same for you if your purchase through an affiliate link or a non-affiliate link. Thank you!
Chemicals in common products which we use every day and in our environments are linked to rising rates of diseases including obesity, diabetes, thyroid diseases, behavioral problems, cancers and more.
Lunchboxes, beverage bottles, utentsils and napkins are some of the many options to transport and accompany a healthy lunch. Unfortunately, you may be stuffing that organic apple into a chemical-laden case! For example, a report found high levels of lead in vinyl lunch bags, especially in the lining which is in contact with food. Even low repeated exposures to lead can causes learning problems, attention issues, behavioral problems, stunted growth and other impacts on children's health. Soft plastic PVC lunchboxes also commonly contain phthalates, chemicals that disrupt hormones and my contribute to cancer.
While what you place inside your child's lunchbox is crucial for their energy and health, it is also important to consider the lunchbox itself and other lunchtime essentials. Fortunately, there are some easy ways to keep your lunch supplies clean, green and healthy!
The Lunchbox
Choose a lunchbox that is free of toxic materials like BPA, PVC, vinyl, lead paint and antimicrobial chemicals. Some healthier options include:
Food Storage
To keep sandwiches, wraps, fruit, veggies and other lunch items intact and ready to eat, there are some safer alternatives to disposable plastic bags.
Beverage Bottles
To avoid waste and plastic contamination in water and other beverages, choose a safe, reusable option. Avoid BPA and other plastics and disposable bottles. Choose a reusable beverage bottle made of glass or stainless steel.
Utensils
As with the lunch box, plastic utensils can leach harmful chemicals and also unnecessarily fill up landfills. Make sure to remind children to avoid throwing away resusable utentils as you transition to this more sustainable option.
Napkins
Choose reusable options made from sustainable materials like organic cotton. These are easy to wash, non-toxic and reusable!
A fun, healthy, allergy-friendly option for filling up your non-toxic lunchbox are my Allergy-Friendly (GF, DF, NF) Sunny Cherry Cookies! These yummy gems are grain-free. gluten-free, dairy-free, nut-free and egg-free but still delicious and packed with nutrition! 
They are also made of simple, real food ingredients in their basic, whole forms to allow you to avoid added preservatives, chemicals and additives. The food we eat literally becomes our cells, tissues and organs so an important step in supporting a healthy, successful child is to make the effort daily to truly nourish her! I hope that you find these Sunny Cherry Cookies to be a great way to enjoy a sweet treat and respect your health without deprivation!
And since these cookies are nut-free, they are safe for nut-free schools!
Sunny Cherry Cookies (Grain-free, Gluten-free, Egg-free, Dairy-free, Nut-free, Vegan, Paleo)
Prep Time: 25-30 minutes
Cook Time: 10 minutes
Makes approximately one dozen cookies
Ingredients

:

 

½ cup sunflower seed butter (unsalted)*

1 ½ Tbps maple syrup, coconut nectar or raw honey

½ tsp organic vanilla extract

10 drops vanilla liquid stevia

½ Tbsp freshly ground flax meal + 1 ½ Tbsp water*

¼ tsp sea salt

¼ tsp baking soda

¼ tsp cinnamon

¼ cup unsweetened shredded coconut

¼ cup unsweetened organic dried cherries

 

Instructions

:

 

Preheat oven to 350oF.

Combine sunflower seed butter, honey, vanilla extract, stevia, flax egg, sea salt, baking soda & cinnamon.

Fold in shredded coconut and cherries.

Drop rounded spoonfuls of batter onto a baking pan (I prefer stainless steel) lined with unbleached parchment paper or greased well with coconut oil.

Bake cookies for approximately 8-10 minutes.

Remove from the oven and allow to sit for around 15 minutes on the pan. Then transfer to cooling rack.

Store in airtight container.

 
Notes:
*Homemade Sunflower Seed Butter: You can make your own homemade sunflower seed butter by placing 1 cup of sunflower seeds in a high power food processor or coffee grinder (use small batches).
*Flax Egg: make a flax egg by soaking 1 Tbps freshly ground flax meal (you can use a clean coffee grinder to grind whole flax seeds into a course meal) in 3 Tbps water. Stir together and allow to sit in the fridge for 30-60 minutes.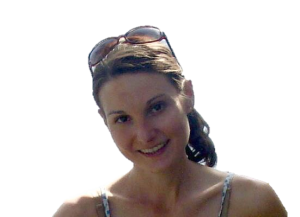 Dr. Jennifer Weinberg, MD, MPH, MBE is a Preventive and Lifestyle Medicine physician, author, sought-after speaker and the Founder of the Simple|Pure|WholeTM Wellness Method. She offers innovative online wellness and education programs for individuals looking for sustainable optimal health and non-toxic living as well as health care providers seeking to embrace a transformative approach to health care and corporations wanting to integrate a holistic approach to corporate wellness. You can get a free nourishment journal and connect with Dr. Weinberg at www.JenniferWeinbergMD.com, Facebook, Instagram, Twitter and Pinterest.