I've been a bad blogger lately.
Life has gotten in the way. I have been exhausted and needing to spend my attention elsewhere and so, my blog has had to take an unannounced break.
Even with this my followers continue to grow.
For that, I owe each and every one of you a tremendous amount of gratitude.
So beyond work, children, science fair projects, church, meetings, traveling and life…what have I been up to?
Well, if you follow me on Instagram or Twitter, you have probably noted my repeated use of the hashtag #elf4health.  You may have even noted the Elf4Health image in my side bar over to the right.
Because I am aiming to keep up with my healthy habits this season but not quite ready to do another Whole30, I jumped on board when my friend Elle announced that she and Lindsay, the Lean Green Bean, were hosting this event.  Elf4Health is like a ginormous support group filled with fun challenges to help keep us on the right track throughout the holiday season.
Most of these challenges have been fairly on-track with my day to day habits anyway… share a healthy snack, make your own dressing, add weights to your routine, etc etc.  But there was one that I really hesitated to join in on. In fact, I almost skipped it all together.
Seriously, a huge part of me didn't even want to think about participating in this challenge.
The idea of not only walking out of my house without make-up was that terrifying to me.
Seriously.
But I did it.
Not only did I leave my house without make-up; I did it on a day when I was hosting a staff development day on my campus. A day when I would see teacher friends and trainers who only see me once every few months. A day when I would stand in front of my entire district and offer a welcome to them and members of our corporate office.
And before I did that, I posted a picture of my nude face online. (Crazy, right?)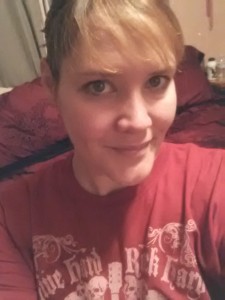 I was sure someone amid this group would have something to say about my nude face.
But you know what?
They didn't.
Not only that, but I received several compliments about the amount of weight I have lost (2 dress sizes in the last 4 months) and I was told that I looked "fresh and happy."
Seriously!
By that evening, dozens of people had seen me online and in person without a drop of makeup on and not one negative comment.
Not even from my children.
I even went out with my husband that night…without having to 'put on my face' it was the quickest date night prep ever.
Then my friend Lindsay made a compilation of all of the beautiful make-up free Elf's who had happily joined in on the challenge (several going to much bigger events than I) and I understood what a liberating thing this was.
I let my make-up free adventure carry over through Saturday and most of Sunday. I did put on a bit of eye shadow for church, but have remained make-up free otherwise.
🙂 Boy this has been fun!
This week I have created a menu for my family (something I know I should do but rarely accomplish), I am ready to drink lots of water tomorrow, clean out my fridge on Tuesday, eat two servings of veggies before dinner (that's an easy one!), treat a co-worker to a healthy treat on Thursday and workout with a buddy on Friday.
It's not too late for you to join in on the fun! Simply fill out the form on this page and you're in!
Who knows, maybe we'll even be buddy elves in the third round! (I would LOVE that!)
And while I don't have a recipe to share with you this evening, I do have a gift for one lucky reader!
This will be especially handy for someone making a transition into the gluten-free world.
Following my Celiac diagnosis, shopping became treacherous. Hours upon hours reading labels and trying to discern if those "natural ingredients" were worth trying or not.
While my shopping habits have changed and packaged foods are rarely a concern, there are still times when I need to know if a product is truly safe for my family.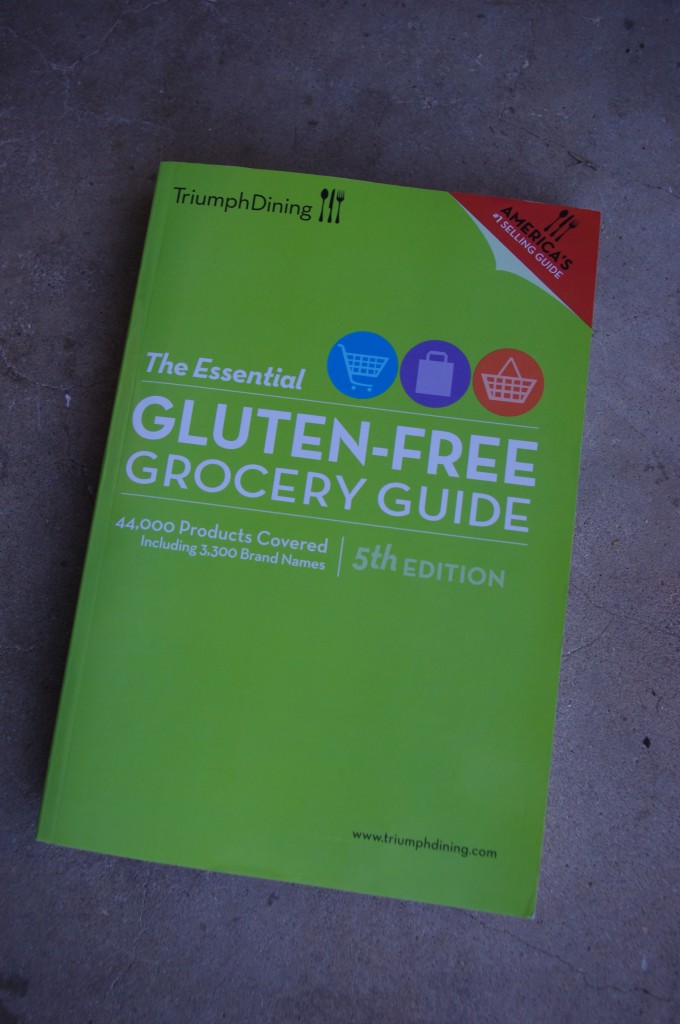 When in doubt, I turn to my Triumph Dining Gluten-Free Grocery Guide.  This handy dandy book has saved me countless hours over the years, and I have no doubt it will save you, too.
So tonight, one lucky reader will have the opportunity to receive a free copy of The Essential Gluten-Free Grocery Guide to help them through this holiday season and beyond.
To enter, please leave one comment for every action completed below:
1. "Like" And Love it, Too! on Facebook, leave a comment saying that you did.
2. Follow And Love it, Too! on Twitter, leave a comment saying that you did.
3. Subscribe to And Love it, Too! by E-mail and leave a comment saying that you did.
4. Join the Elf4Health Challenge (tell them Sunny from And Love it, Too! sent you!) and tell me which up-coming challenge you think will be most fun and which one you believe would be most challenging in a comment.
5. Sign up for the Triumph Dining Newsletter and leave a comment saying that you did, below.
Entries will be received until Friday, December 14, 2012 at 11:59pm CST. Here's to a healthy and happy holiday season! Best of luck to you all! xoxo