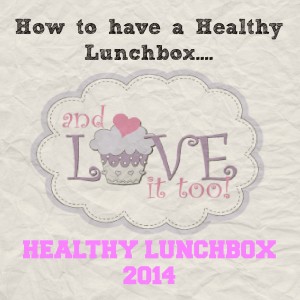 Three years ago I had an idea…
Every year it seems the struggle to fill my children's lunchboxes with healthy foods they will enjoy seems to become a little more complicated.
To keep things interesting, I asked some of my favorite bloggers for some help.
Thus, the Healthy Lunchbox Series was born.
Last year, life situations put me in a place where managing a full 31 days of blogging in a row just seemed to be too much…
Fortunately, I had learned a lot in both the 2011 and 2012 Healthy Lunchbox series…
From how to vary options to how to make desserts healthy enough to make you happy, delicious enough to make them happy…most importantly though, Healthy Lunchboxes aren't just for kids…they are for everybody!
Healthy Lunchbox bloggers come with all kinds of fantastic ideas!
Despite having to take a respite from the Healthy Lunchbox series last year, I am excited to share that not only will the Healthy Lunchbox 2014 series happen; we have many new and exciting bloggers who will be sharing with us!
This year will be filled with new and exciting ways to include the best of the best in your children's lunchboxes, portable desert options that are low in sugar and high in deliciousness, and as we go along, there will even be some fantastic giveaways!
Tomorrow's post comes from Janet at Taste Space and is not to be missed!
But before I leave you, let me ask…
What is the one thing you wish you knew how to do, or the one thing you wish you could find when it comes to your healthy lunchboxes?
I look forward to hearing from all of you soon!