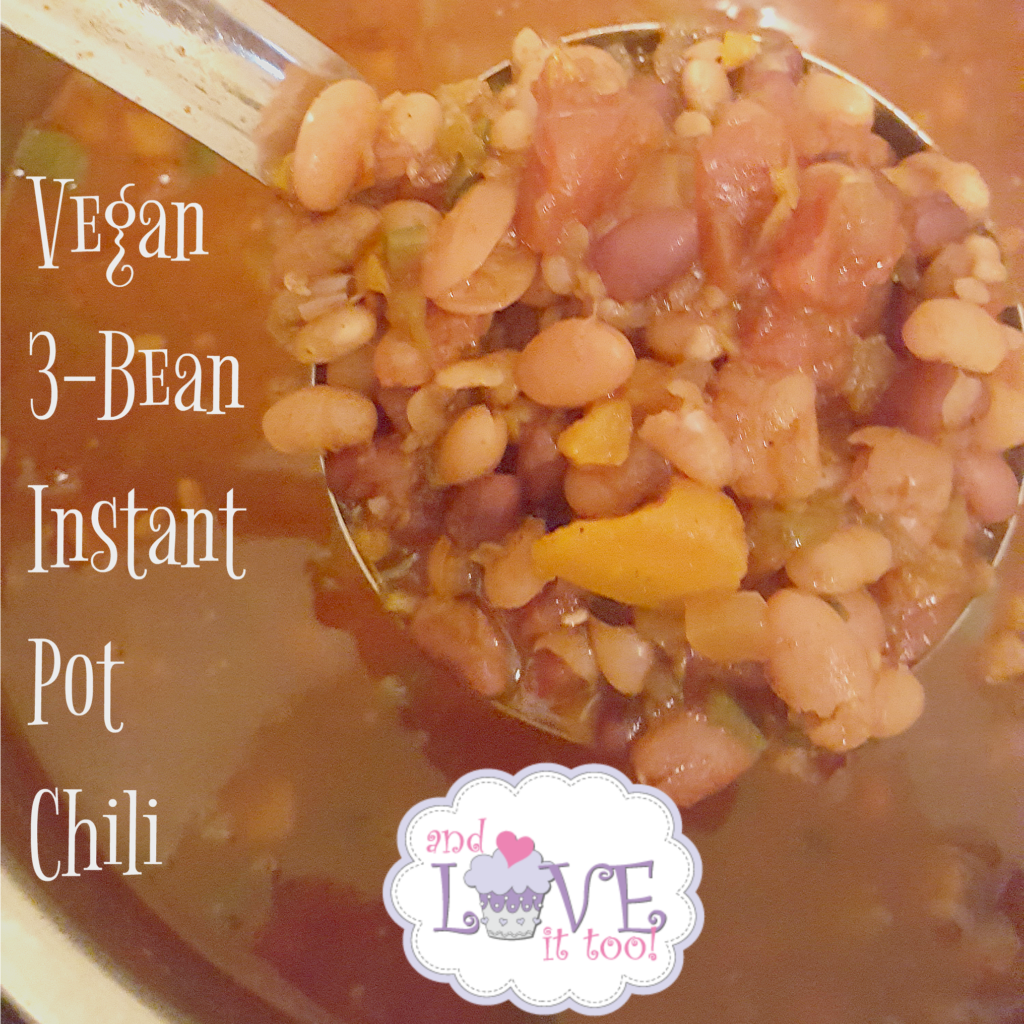 This recipe is long over due…
I have had this recipe in my pocket for some time now, and frankly, it has become a weekly favorite in our home.
Which is interesting, because if you look at the history of my shares, you'll note that our family is primarily Paleo and beans are not a regular part of our diet.
You would also think that by living a primarily Paleo lifestyle that vegan foods aren't in our norm…
In reality, vegan foods, vegan and vegetarian meals are very common in our home.
After a dedicated AIP (Auto Immune Paleo) protocol, we slowly but surely reintroduced foods to discover what worked for us and what didn't.
And while it has taken me many, many years to really reintroduce beans, thanks to the beauty of the Instant Pot, not only can we cook beans faster, we can cook them in a way that makes them safer and less likely to cause damage to our system.
What do I mean by that?
Well…one of the reasons why we eliminated many foods from our diet was due to the discovery that letcins were found in some of the foods we used to enjoy, and were likely causing harm to our bodies in ways that we did not previously understand.
What are letcins?
Letcins are a type of protein that binds to sugar, potentially prevent your body from absorbing nutrients and in large amounts can cause damage to the gut wall.
When one is in the process of healing their gut, and when one has gone to the extent of changing their lifestyle, uprooting their diet and empowering themselves to repair decades worth of damaged caused by autoimmune syndromes, poor dietary choices and more… introducing anything that may cause additional harm to an already depleted gut does not sound like a great option.
So then why would I be willing to reintroduce beans because now I have an Instant Pot?
Because pressure cooking destroys letcins in beans!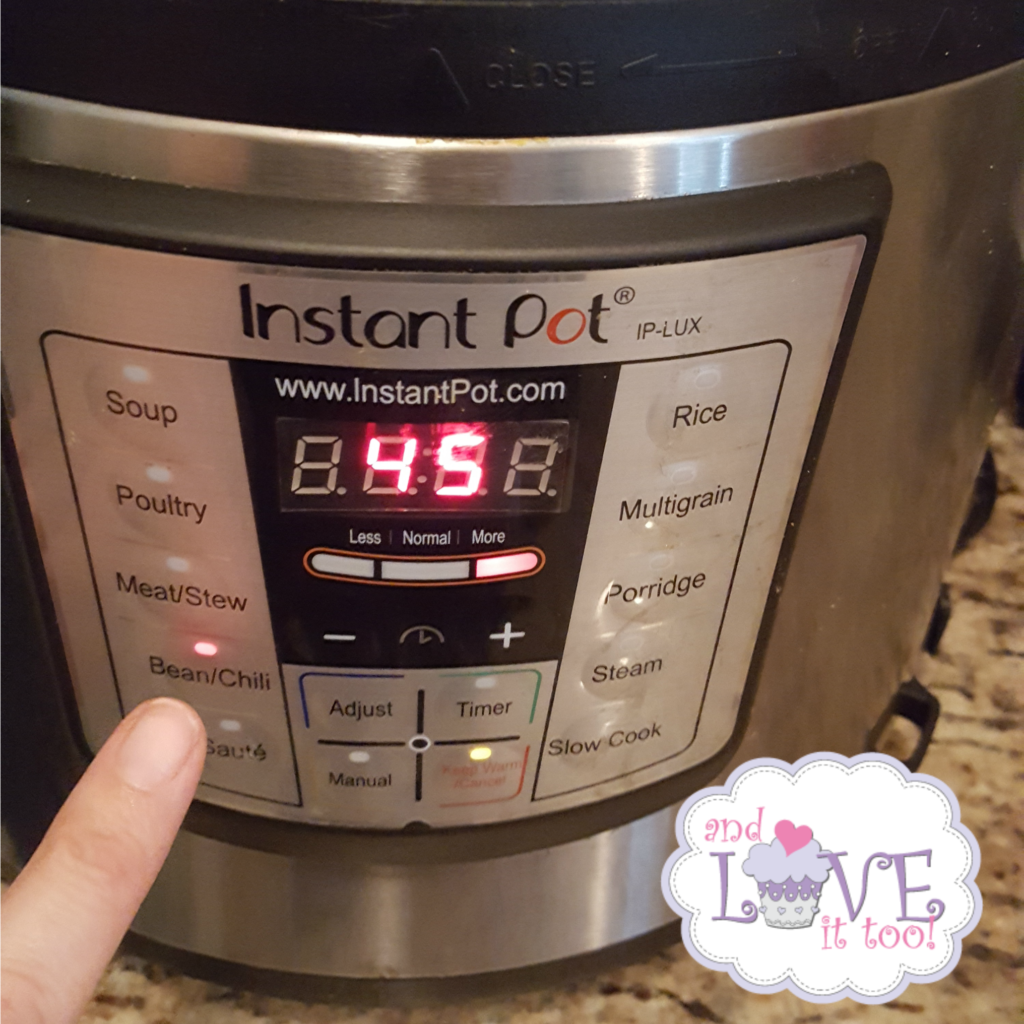 So now, not only can I turn dry beans into a completely cooked meal in less than an hour, I can do it in a way that is low maintenance (I don't have to watch my Instant Pot the way I did stove-top pressure cooker), and in a way that actually makes the beans safe for us to enjoy!!
Besides that, beans are rich in nutrients and when it comes to plant-based proteins, beans are a great choice (so long as they are prepared properly!).
While you could don't necessarily have to make this with three different varieties of beans, as it is with all fruits and vegetables, different beans have different nutrients! When you eat a variety, you're getting a better array of nutritional value in your meal.
Couple that with the tremendous amount of vegetables found in this chili, this is truly a nutrient-dense, low allergen, wonderfully delicious plant based meal.
And boy oh boy do my kids LOVE this meal!
With that, go out and grab your vegetables, get your beans and get ready to enjoy what is bound to become your new, favorite, plant-based meal!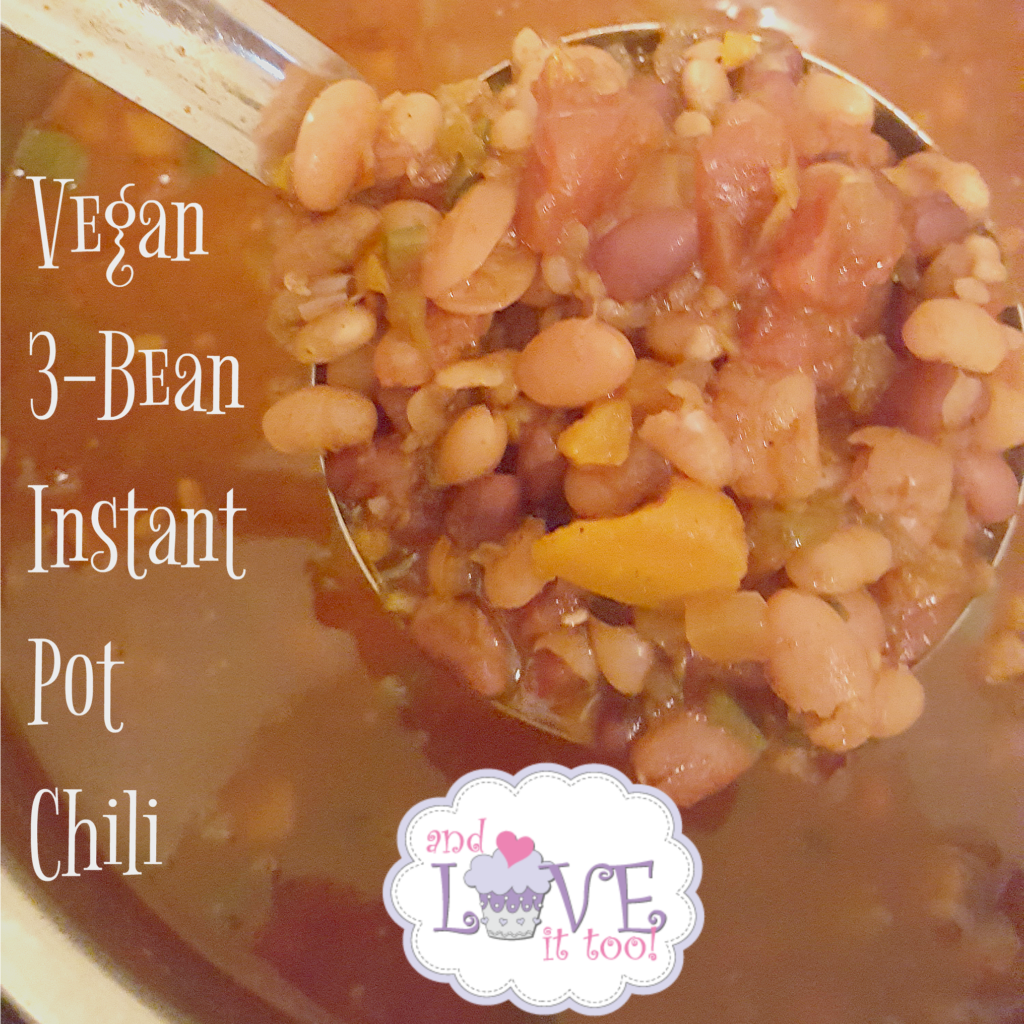 Vegan 3-Bean Instant Pot Chili
2017-09-25 12:47:46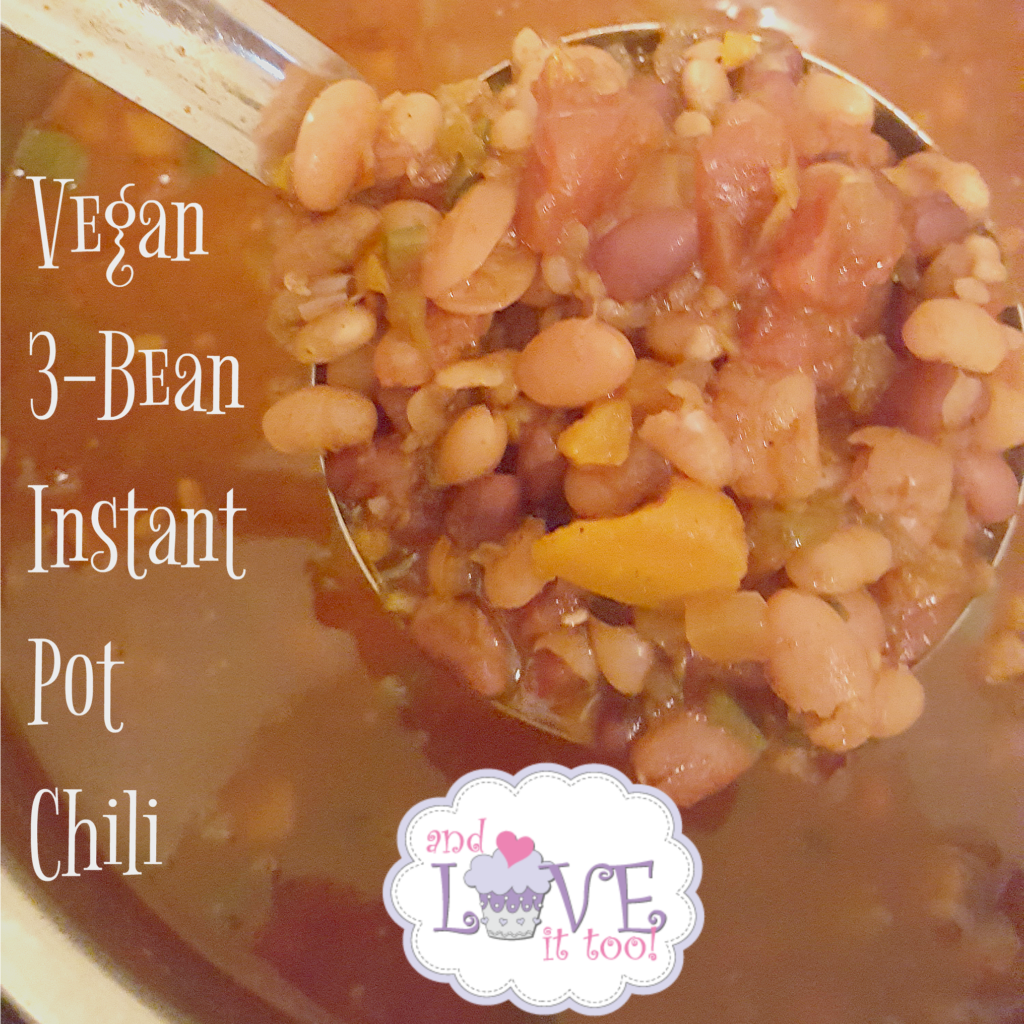 Serves 8
A very filling, nutritionally dense vegan meal that is free from gluten, grains, soy, and all other top-8 allergy sources!
Nutrition Facts
Amount Per Serving
* Percent Daily Values are based on a 2,000 calorie diet. Your Daily Values may be higher or lower depending on your calorie needs.
Ingredients
1 yellow onion, diced
2 bell peppers (any color), diced
2 large carrots, diced
1 large zucchini, diced
4 tsp minced garlic
2 TBS olive oil
2 TBS tomato paste
3 TBS chili powder
1 TBS coconut sugar
1 tsp oregano
1/2 tsp cayenne
1-28 oz can no-salt organic diced tomatoes
1/2 c diced, roasted green chili
1 c each: pinto, black and navy beans
1/2 c balsamic vinegar
2c vegetable broth
4 c water
salt and pepper to taste (after cooking)
Instructions
First prepare vegetables by dicing to relatively equal size.
Using a 6qt or 8qt Instant Pot, press the sautee button and allow the pot to get warm. Add in olive oil and sautee the onion, bell peppers, carrots, zucchini and minced garlic, just until fragrant.
Add in all remaining ingredients (except salt and pepper). Stir and choose the bean/chili button, set for 45 minutes and cook.
Natural Pressure Release (NPR) for 15-20 minutes then Quick Pressure Release (QPR). Add in salt and pepper to taste.
Serve warm with your favorite chili toppings (I love onion and cilantro on this!).
Enjoy!!
And Love it Too! http://andloveittoo.com/