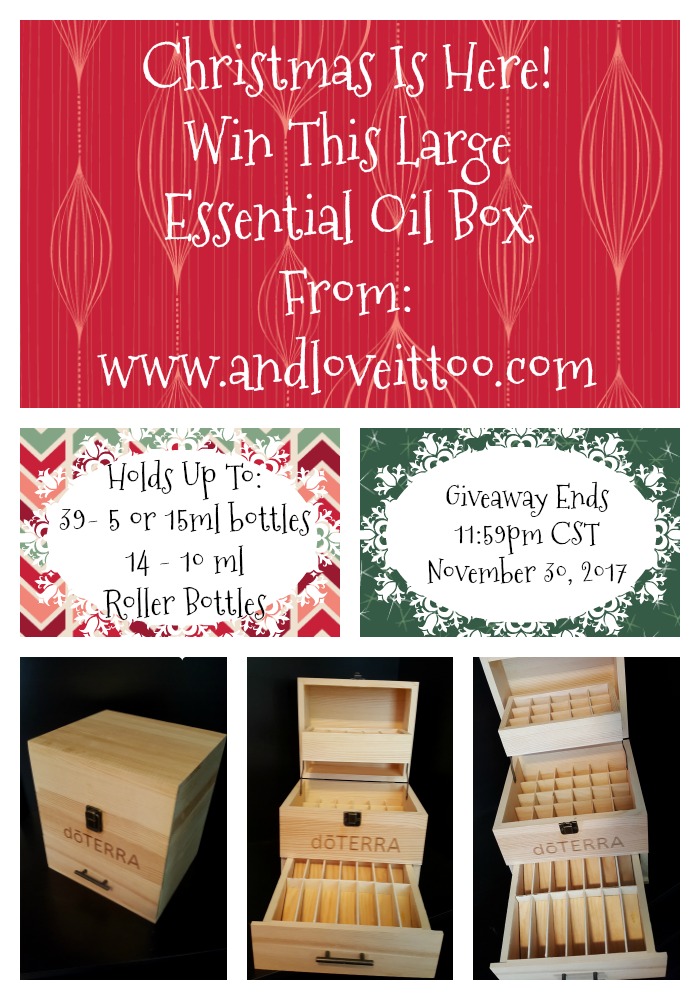 There is no doubt that essential oils and natural solutions have become a vital part of my family's life.
These life changing tools have helped us emotionally and physically in every way you can imagine; and have been a vital tool in my personal journey to wellness.
Over the last several years, I have become certified in personal, children's and sports nutrition and have earned a certification in aromatherapy. With that, I have the honor of helping hundreds of people find their own path to wellness.
With Christmas around the corner, a tremendous special being offered by the company I work with, and a special gift I have been holding on to for just the right time and just the right place…I knew now was the time to offer each and every one of you the chance to have a free wellness consult with me, AND earn your chance to win this beautiful solid wood essential oil storage box.
What does a wellness consult entail?
Well, first, you'll need eMail me to schedule a time for us to either talk on the phone or conference over the computer. In our one hour appointment, we will talk about you (and/or your family), where you are in your journey, what your top concerns are, how long you have been dealing with those concerns, how much they have cost you and what you would like to do about it. Then we will talk about possible solutions that meet your needs. Because I am a firm believer that nutrition and gut health are the keys to wellness, chances are we'll spend quite a bit of time talking about that, and then we'll talk about other possible solutions to help with everything from environmental wellness to emotional balance….whatever you would like to discuss.
What you choose to do from there is completely up to you. But I promise you, I will never push you to sell anything you don't want to, I will never ask you to build a business (unless you choose to), and I will be here to support your wellness journey all along the way.
And offering you the chance to win a gift is just my way of saying, "thank you," for trusting me to help get you started, no matter what path you choose to take.
Please know that to qualify for this giveaway, you must not currently be a doTERRA Wellness Advocate of Wholesale Customer, nor should you be working with a Wellness Advocate or Essential Oil Educator other than Sunny Busby.
Per the giveaway form below, you'll need to sign up for my newsfeed (I promise to never share your information) and follow just a few more steps.
Everyone who schedules and holds a wellness consult with me between today (November 14, 2017), and November 30, 2017, will receive 10 extra entries for doing so.
Feel free to share this post like crazy, comment below with what makes you most excited to learn more about natural solutions and be sure to fill out the entry form for your chance to win!
Good luck!!