Tonight, because my feature recipe is a two-part masterpiece, I wanted to take a moment and break it up a bit…partially because this first portion requires its own explanation, partially because this portion of the final two-part recipe is so fantastic, I want you to be able to find it over and over again!
When I decided to finally make my children nut-butter cups, I knew I wanted to use Almond Butter for the filling.  My problem?  Every store bought version of Almond Butter I could find in my little hometown contained refined sugar.  If I were to minimize the amount of sugar in the recipe, I would need to make it at home.
Problem #2…every recipe I had on hand requires roasted almonds.  Each of these recipes also required some amount of oil to be added in the process. But what if I didn't want to use roasted almonds?  What if I didn't want to add oil to the mix?  Is there a way to simply make raw almond butter that would be as rich and decadent as I remember raw almond butter being? 
Rawmazing provided me with the answer: YES! You can make beautifully smooth, rich and creamy raw almond butter without adding oil!   Even better, Rawmazing shows how you can make almond butter in your food processor. 
That being said, I decided to give it a try in my Vitamix…and it worked beautifully!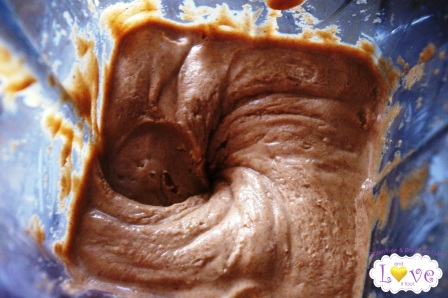 Here is what you need:
3c Raw Almonds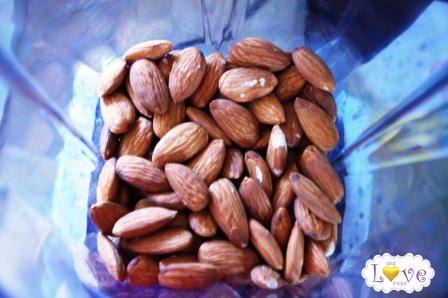 Set Vitamix to variable 1.  Turn machine on and quickly increase to Variable 10, then to High, using Temper to press almonds into blades.  Process no longer than 1 minute at a time, resting for 30 seconds each time in order to help prevent machine from overheating.  It took approximately 5 minutes total processing time for my almonds to turn into creamy, beautiful almond butter. 
Be sure to process until oils are released (you will know when this happens)…in the end you will have approximately 1 ¾ c beautiful, sugar free, raw almond butter.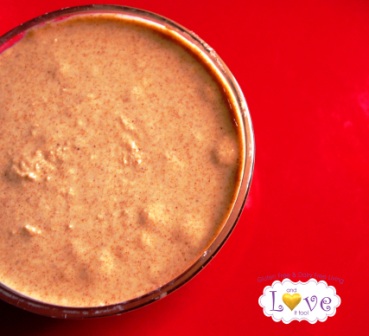 Enjoy!