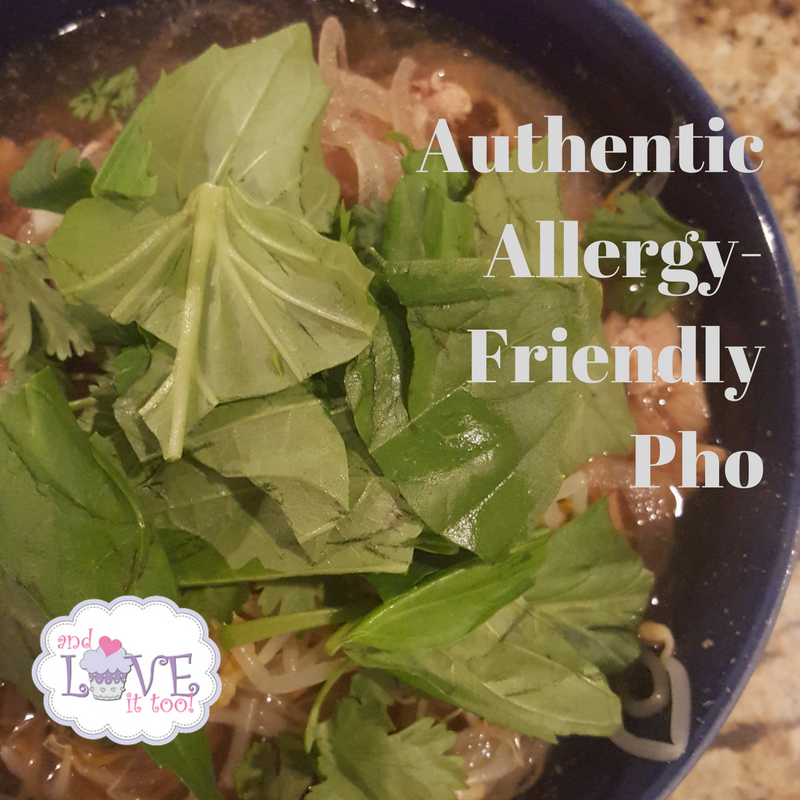 It's that time of the year…the changing seasons give our immune systems a run for their money.
As always, there are two major defenses I offer up, oils and bone broth.
Daily supplements, probiotics and healthy eating matter, of course…but when you're in the midst of a battle there is no more magical combination than using the right essential oils and getting loads of rich, healthy bone broth into your system.
Today, when my husband came home early and asked me to oil him up (with essential oils, y'all…get your mind out of the gutter), and some Pho, I knew I was getting somewhere with him!
Then I shared this on my personal page and became overwhelmed with requests for a recipe!
A recipe I had planned to share MONTHS ago!
Seriously, pictures ready and all.
But as I shared in my last post, sometimes my mom brain gets the best of me.
So please forgive me for the delay (even though you never knew there was one), and promise me that you'll whip up plenty of this to help your family through the changing season ahead!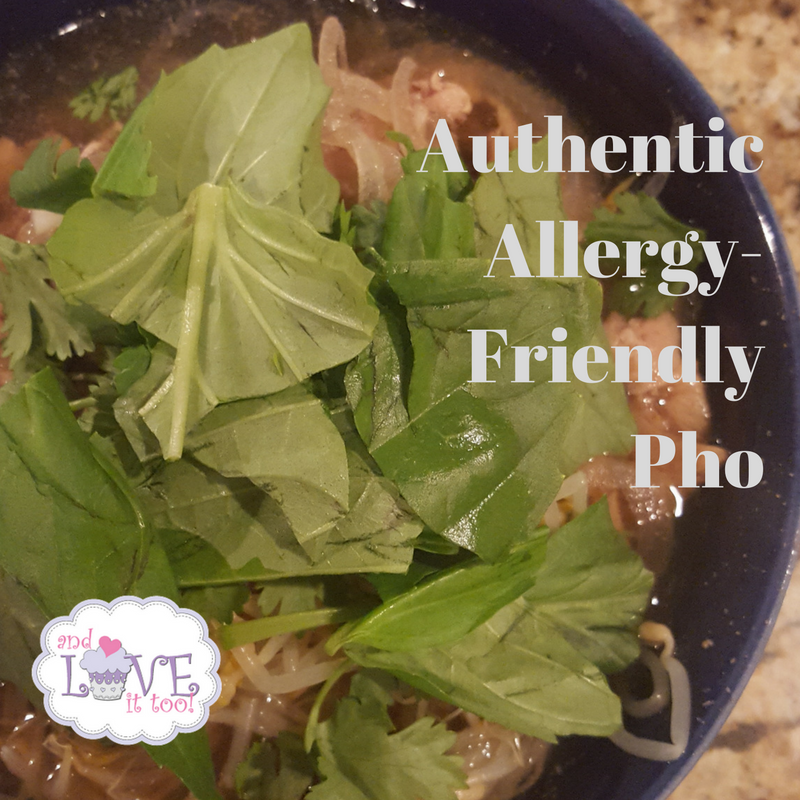 Pho (Gluten-Free, Dairy-Free, Paleo Options and Top 8 Free Suggestions Offered)
2016-11-11 18:37:49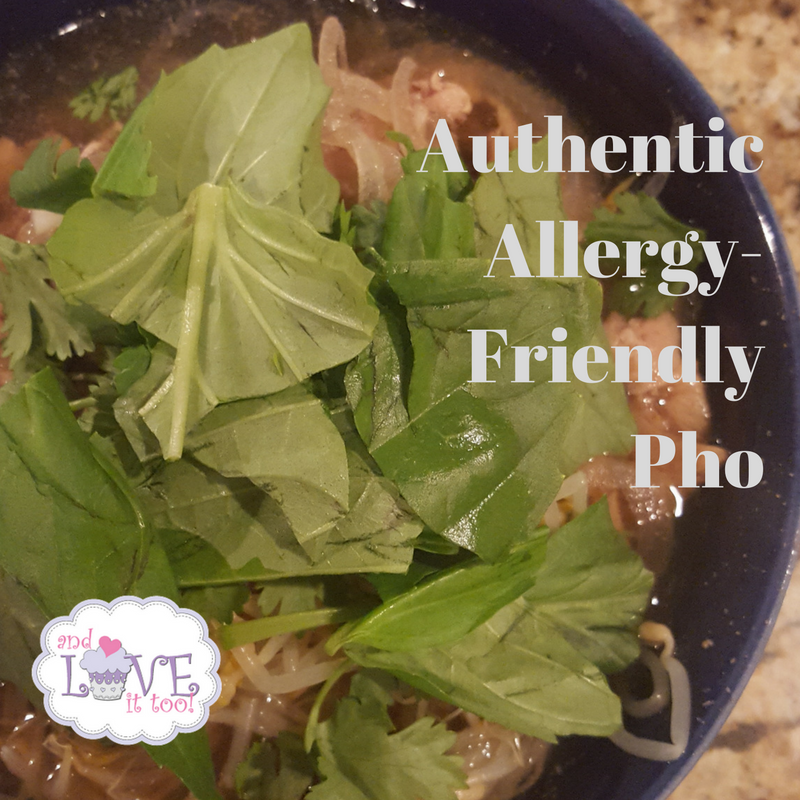 Flavorful, brothy, immune supporting soup.
Nutrition Facts
Amount Per Serving
* Percent Daily Values are based on a 2,000 calorie diet. Your Daily Values may be higher or lower depending on your calorie needs.
Ingredients
1. Pho Broth
4 quarts Easy Peasy Bone Broth (you can make this with chicken, turkey, beef, fish or even vegetable broth, but beef is our favorite)
1 Onion, unpeeled and cut in half and charred
About 1 thumb length ginger, cut in half and charred
4 pods star anise
2 sticks cinnamon
2 clove buds
1/8th tsp fennel
1/8th tsp coriander
2 1/2 TBS GF Fish Sauce (Recommended for traditional flavor, but optional. Omit if you have fish allergies)
salt to taste
2. Soup Add-In's
1 package dried rice noodles (although I prefer kelp noodles, which would make this Paleo friendly. I've also been known to leave out noodles altogether and just add in extra bean sprouts)
1 1/2 lbs protein of choice (recommended: VERY THINLY sliced raw sirloin, cooked brisket, cooked chicken, cooked turkey, cooked fish or even cooked shrimp, depending on desired flavor and allergy needs)
3. Toppings (Recommended)
1/2 bunch chopped cilantro
2 TBS chopped green onion
about 8 oz bean spouts
1 bunch Thai basil
1 Jalapenos, sliced
1 lime, cut into 4 wedges
Gluten-Free Hoisin Sauce (optional)
Sriracha Sauce (optional)
Instructions
Step one is to prepare the bone broth. My Easy Peasy Bone Broth takes time to prepare, so I recommend you starting this part at least 24 hours in advance, although 48 hours may be ideal.
The morning before you plan on enjoying your Pho, char your onion and ginger by either cooking over an open flame, or under your broiler until the outside edges are charred. This helps bring out oils and adds a unique flavor that you'll find in traditional Pho recipes.
In large stock pot, bring broth, onion, ginger, star anise, cinnamon, clove buds, fennel coriander and fish sauce to a boil, then reduce heat to low and allow to simmer on low for 6 to 10 hours. Season with salt to taste.
Strain broth into a separate sauce pan and set aside.
If using rice noodles, place them in large bowl filled with room temperature water and allow to soak for 1 hour. Bring a large post of water to a boil and place soaked noodles in them for 1 minute.
If using kelp noodles. simply rinse and separate out by bowl (it helps to cut them, they tend to be very long).
Bring stock back to a simmer.
Divide noodles among 4 serving bowls, top with chosen protein, cilantro and green onion. Pour hot broth over top (this process will cook the sirloin, if using). Stir and let sit for 1-2 minutes.
Serve with bean sprouts, basil, jalapeno and lime on separate serving platter (let everyone decide if/how much they want of each), and offer Gluten-Free Hoisin and Sriracha Sauce on the side (optional).
Notes
Making Pho is an act of love. You can do the broth in the crockpot to make it easier to manage (more work friendly), but be certain to bring it to a full simmer on the stovetop before serving. If you've never enjoyed this brothy treasure, you are in for a treat! If you have, undoubtedly you'll find this recipe to be far more affordable than eating out.
One warning: once you perfect your own Pho broth, you'll become super picky at every Pho restaurant. Very few have ever measured up to this recipe.
Enjoy!
And Love it Too! http://andloveittoo.com/