A few years ago, my friend Shirley from gfe-gluten free easily, began a series called March Muffin Madness.
Just as I was honored to be able to participate in this event during its inception, I am thrilled to be a part of it again today!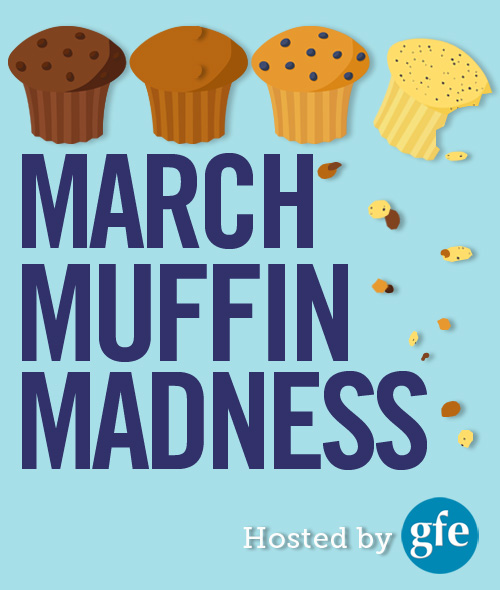 Just as it is with most things, March Muffin Madness has only gotten better with time!
With dozens of prizes available, you'll be certain to want to visit gluten free easily daily so you won't miss anything!
Today, I am thrilled to be sharing what has become one of my family's favorite recipes…our citrus and fruit paleo muffins!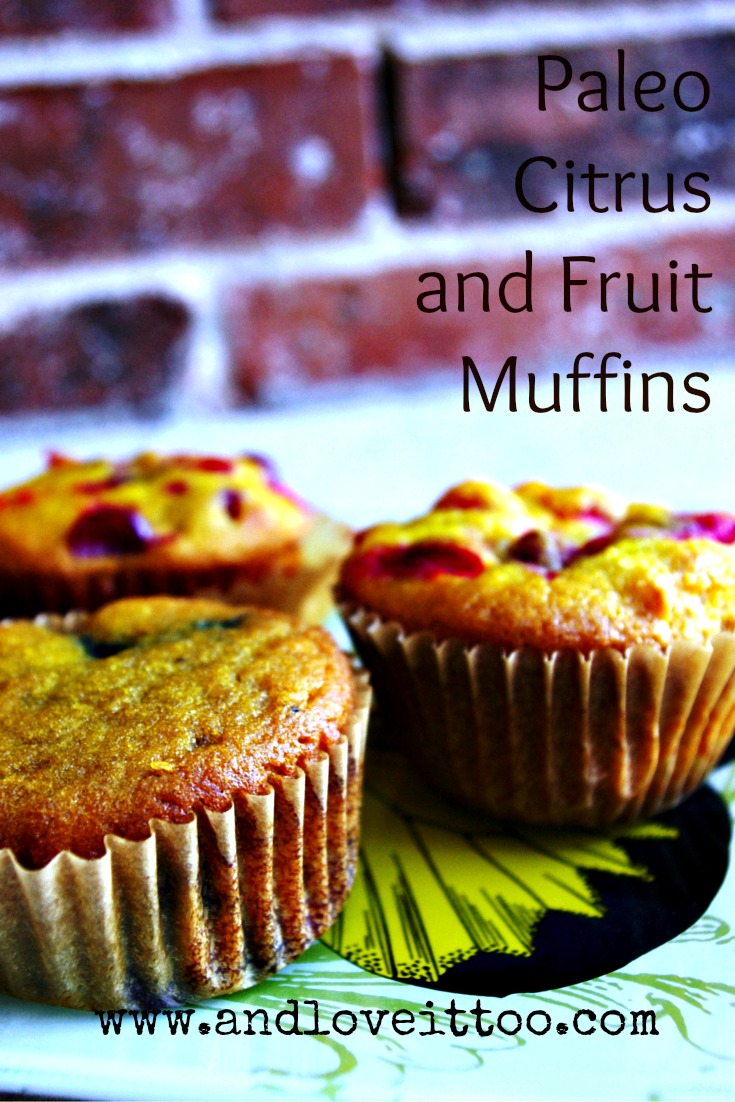 These muffins are not only delicious, they go together quickly and make for an easy addition to any breakfast or brunch spread.
Most people can't even tell they're gluten-free muchless grain-free, they just know they're positively delicious and they'll want to come back for more!
While I use certified pure essential oils when making these muffins, you can easily mix in citrus zest in their place. Please do not use store bought oils for this or any recipe… if you need help finding oils that would be safe to use in this way, feel free to message me for more information!
Using fresh or frozen fruit make these delightfully light yet filling.
May your family enjoy these as much as we do!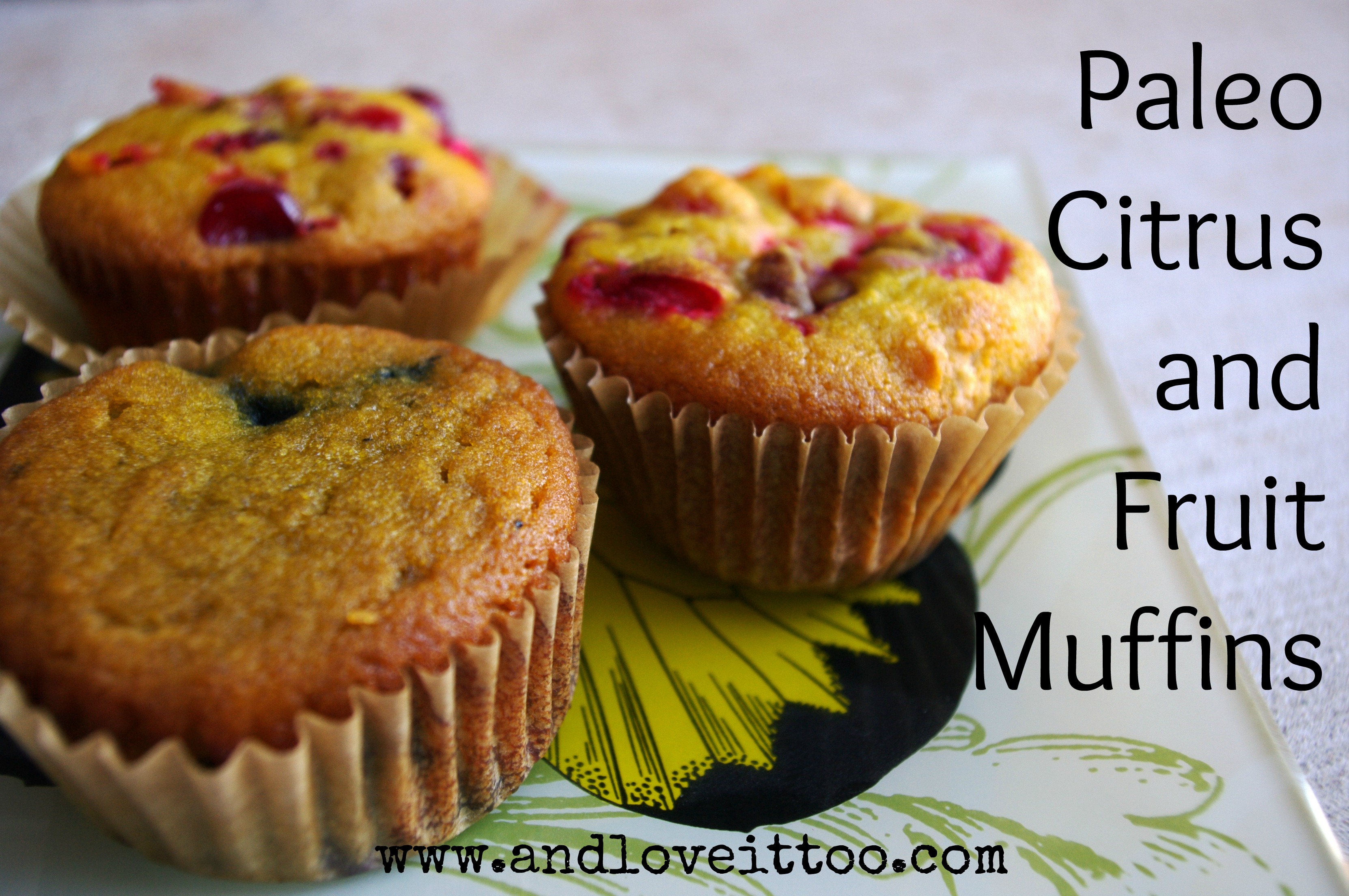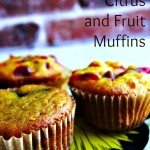 Paleo Fruit and Citrus Muffins
2016-03-23 22:41:19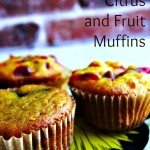 A delightfully tangy and fresh grain-free muffin that goes together quickly and is sure to delight an entire crowd! Mix and match flavors to find your favorites!
Nutrition Facts
Amount Per Serving
* Percent Daily Values are based on a 2,000 calorie diet. Your Daily Values may be higher or lower depending on your calorie needs.
Ingredients
1/2c coconut flour
1/2 tsp salt
1/4 tsp baking soda
6 large eggs
1/2 c olive oil
1/2 c honey
1 c fruit/berry of choice (blueberry, cranberry, raspberry)
4 drops pure essential oil of choice (wild orange, lemon, lime) or 1 TBS zest (lemon, orange, lime)
Instructions
Preheat oven to 350f.
Using a stand mixer or large mixing bowl, mix together coconut flour, salt and baking soda.
Add in eggs, olive oil and honey. Mix until fully incorporated and no lumps remain.
Fold in fruit of choice and either your essential oil of choice* or the citrus zest of your choice.
Pour batter into lined muffin tins, approximately 1/4 c of batter per muffin.
Bake at 350f for 20-25 minutes or until golden and firm in the center.
Serve warm.
Notes
Our favorite combinations are: Cranberry Wild Orange, Blueberry Lemon, Raspberry Lime. We have used this recipe with bananas as well, although they may require longer cooking times. This is a very versatile recipe, so have fun and enjoy!
*Only use certified pure essential oils in this or any recipe. To learn more about where to buy oils that are safe to use, feel free to message me.
And Love it Too! http://andloveittoo.com/
Enter the grand prize giveaway via Rafflecopter below. The giveaway includes: ½ gallon of Hidden Springs Vermont organic maple syrup, USABakeware 12-cup muffin pan, Kettle & Fire bone broth (thanks to the folks at Kettle & Fire!), 5-lb bag of Honeyville almond flour, Cuisinart ice cream maker, Paderno World Cuisine vegetable slicer/spiralizer, Crockpot casserole slow cooker, Instant Pot pressure cooker, and, finally—you're going to love this grand prize sponsored by Blendtec!—
Blendtec Designer 625 with Wildside+ jar
and
Twister jar
. Yes, one of the much loved high-spend blenders/all-in-one appliances!
Last, also head over to Gluten Free Easily and enter the giveaway for the daily prizes. There's a new giveaway every single day during MMM! These giveaways include terrific cookbooks, resource books, subscriptions, and meal plans—ones that have probably been on your "wish list" for a while. There will be over 75 winners in March Muffin Madness, so be sure to enter both the grand prize giveaway and daily giveaway each day so you can be sure that you will be one of the winners!