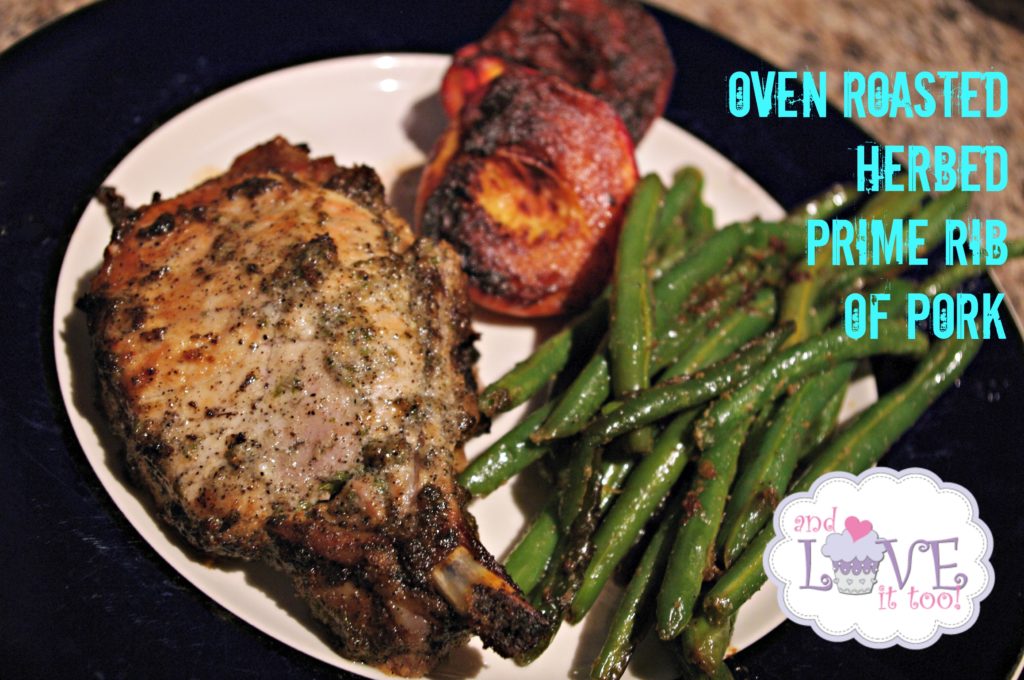 It is fairly rare that I come across something I feel I should have known about (food wise) and yet have never tried…
Recently I was gifted a nice rack of Prime Rib of Pork.
While I have enjoyed and roasted many Prime Ribs in my day, Prime Rib of Pork was something I had never heard of, much less worked with it.
So when I saw a giveaway over on one of my favorite non-gluten free bloggers, Dixie Chik Cooks, I thought I would give it a shot.
Surprisingly, I won and was blessed to sample these lovely ribs from Snake River Farms.
I was pleasantly surprised at how simple Prime Rib of Pork was to prepare, and ecstatic with how tender and flavorful this dish turned out.
Served with my Pan Roasted Peaches and sauteed green beans, this made for a gourmet meal fit for any holiday or special occasion you please!
Have you ever enjoyed Prime Rib of Pork? What is your favorite side dish to eat it with?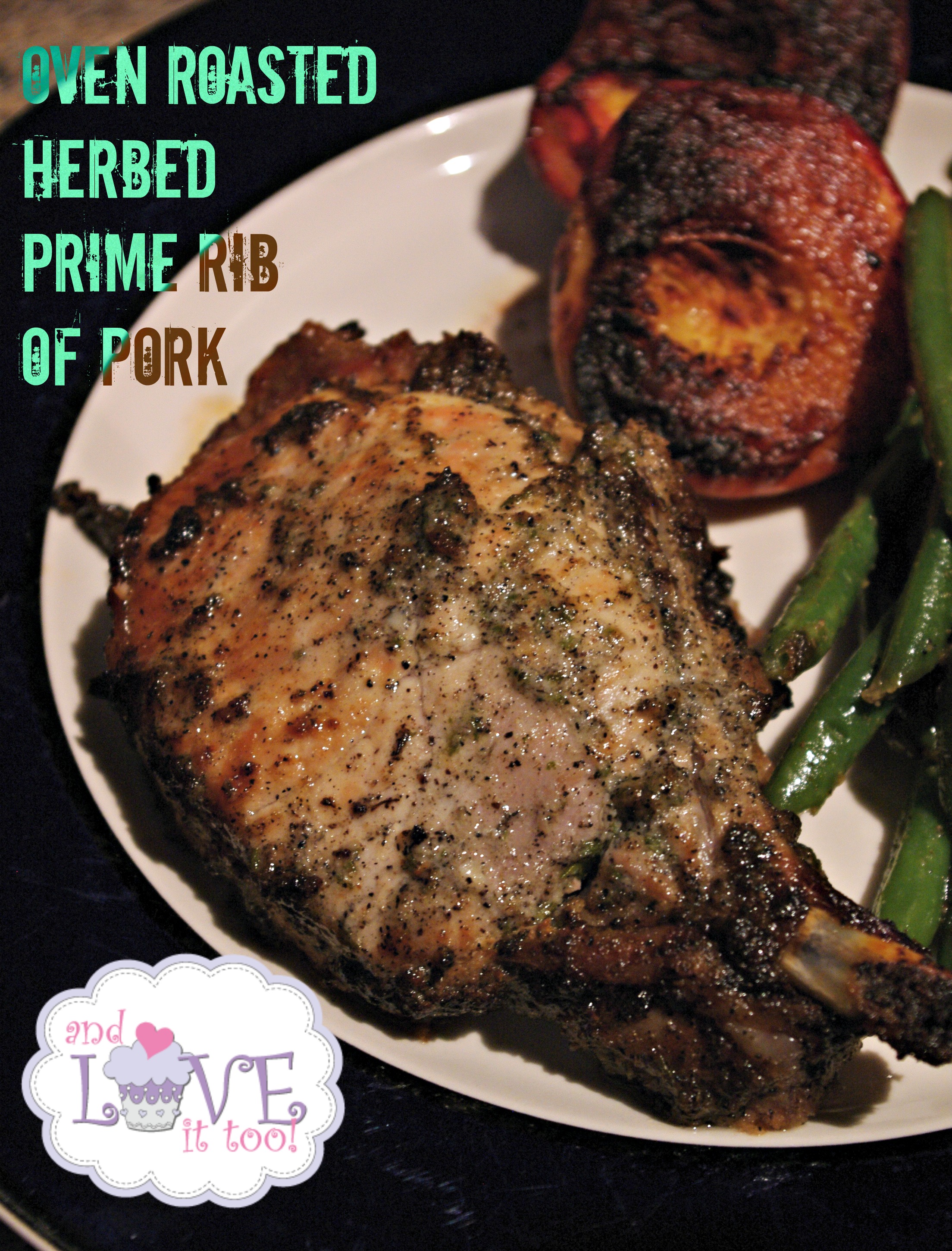 Oven Roasted, Herbed Prime Rib of Pork
2016-06-01 17:40:08
Serves 7
Nutrition Facts
Amount Per Serving
* Percent Daily Values are based on a 2,000 calorie diet. Your Daily Values may be higher or lower depending on your calorie needs.
Ingredients
4lb Prime Rib of Pork
4 cloves garlic
3 TBS olive oil
1 TBS fresh rosemary
1 tsp sea salt
1/2 tsp freshly ground pepper
Instructions
Using small blender, blend together garlic, olive oil, rosemary, salt and pepper into a thin paste type mix. Rub herb paste over pork and let sit in the refrigerator for 2 hours or overnight.
Preheat oven to 500f.
Set pork in small roasting pan and roast for 15 minutes at 500f. Reduce oven temperature to 325f and roast for another 40 minutes or until an instant read thermometer registers at 155f in the thickest part of the roast.
Transfer pork to carving board and let stand for about 10 minutes.
Cut between the ribs, transfer to plates and serve.
Notes
Serve with pan roasted peaches and sauteed green beans.
And Love it Too! http://andloveittoo.com/