With Easter around the corner, my family is preparing for the biggest celebration yet. With that comes the desire to provide somewhat 'normal' treats without having to break the bank to provide safe treats for everyone and without having to unnecessarily risk harmful exposure to allergens.
Recently, I came across a picture of some tantalizing chocolate and peanut butter bars that looked to be the perfect creation for a large gathering…only, these bars were filled with dairy and gluten ingredients so I knew the recipe was a no-go for us.
But then, there is always a way, isn't there? 🙂
These bars can easily be made nut-free by simply replacing the nut butter with sun butter and the almond flour with finely ground sunflower or pumpkin seeds.
However you make these for your family, I hope they satisfy your sweet tooth this holiday!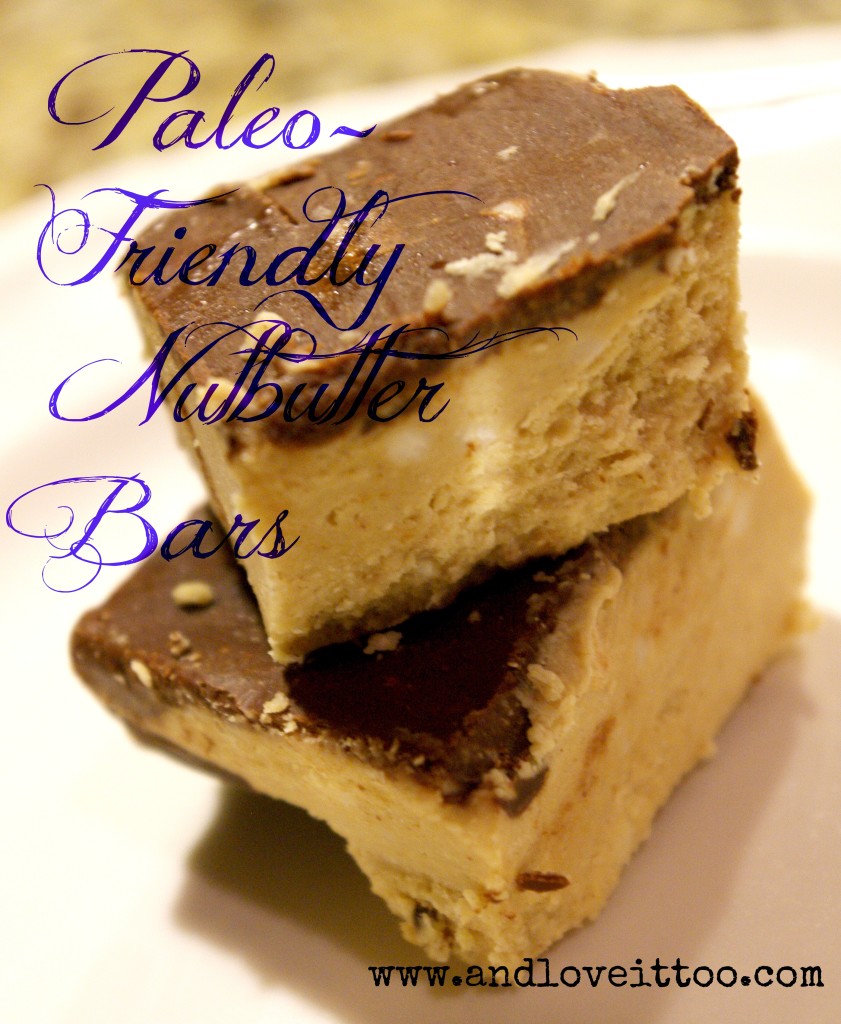 Nutbutter Bars (Paleo Friendly, Nut-Free Option Listed)
2015-04-03 15:58:09
Serves 24
Nutrition Facts
Amount Per Serving
* Percent Daily Values are based on a 2,000 calorie diet. Your Daily Values may be higher or lower depending on your calorie needs.
Ingredients
1 c coconut oil, melted
1 c nutbutter of choice (almond, hazelnut and sunbutter all work well)
2 c almond flour (or finely ground sunflower or pumpkin seeds for nut-free)
2 c grain-free powdered sugar (Wholesome Sweetners makes theirs with tapioca starch)
1 ½ c dairy-free gluten-free chocolate chips (I use enjoy life)
Instructions
Using a stand or hand mixer, mix together coconut oil, nutbutter, almond flour and powdered sugar in large mixing bowl until completely blended. Pour mixture evenly into an ungreased 9x13 pan and refrigerate for 10-20 minutes.
Melt chocolate chips slowly over a double boiler or in the microwave, using only 30 second intervals and hand mixing between each 30 seconds to ensure you do not burn the chocolate (please, please, don't ever burn the chocolate). Once melted, pour over nutbutter mixture, spread evenly and return to the refrigerator for another 40-50 minutes or until bars are completely solid. Cut into squares and serve cold.
Makes approximately 24 servings.
And Love it Too! http://andloveittoo.com/