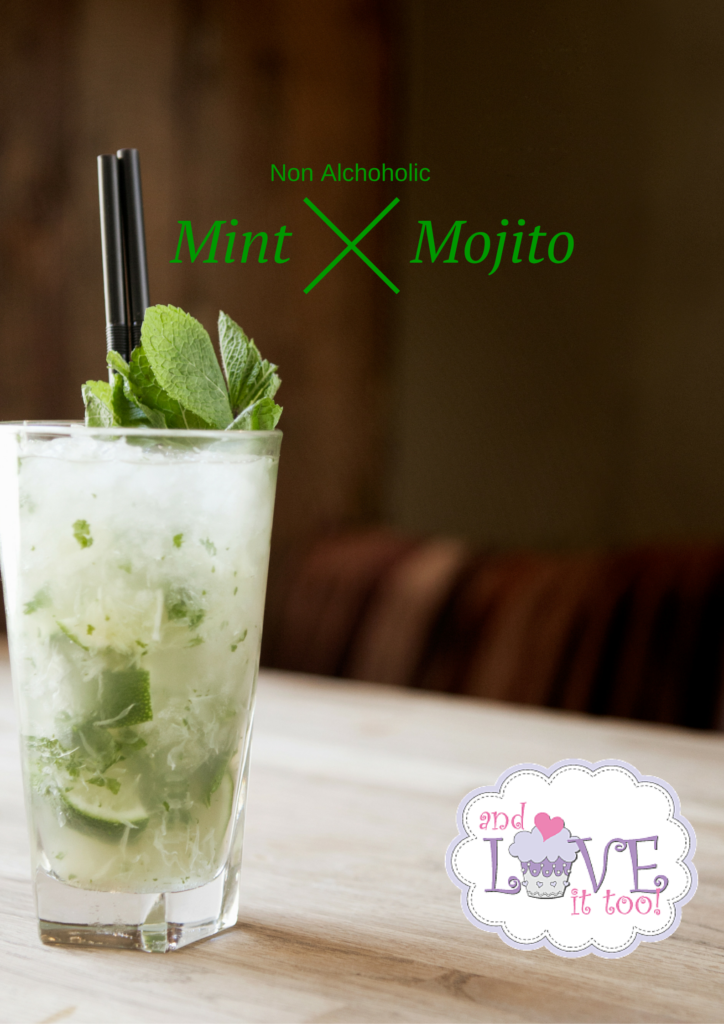 For those of you who have followed me for any period of time, it probably comes as no surprise that I don't drink alcohol.
But that doesn't mean I don't enjoy adult type non-alcoholic cocktails.
There is something really refreshing about the combination of lime and mint that makes these Non-Alcoholic Mint Mojito's ideal.
The key to naturally sweetening many of the drinks we make is an ingredient called honey-water (effectively a healthy alternative to a basic simple syrup). By pre-dissolving raw honey in warm water, you can safely retain the benefits of the raw honey without risk of it solidifying in a colder liquid. If you are vegan or unable to use raw honey, maple syrup would be a good alternative to use.
Because fresh herbs only keep for a short period of time, and because my family and I are living in a short-term rental with absolutely no yard, leaving me with no desire to grow or plant anything (so unusual for me!), using essential oil in place of regular mint leaves means I can make these any time we want, as often as we please. Additionally, because essential oils are concentrated compounds, an added benefit of using them in place of herbs can be found in their therapeutic value.
Namely here, we use Spearmint Essential Oil. Spearmint Essential Oil may be beneficial as it:
Promotes digestion and helps reduce occasional stomach upset.*
Promotes a sense of focus and uplifts mood.
Cleanses the mouth and promotes fresh breath.
That, and it's really, really delicious!
Please keep in mind that only completely pure essential oils are safe for internal use. Unfortunately, more than 2/3rd's of the essential oils on the market are adulterated, diluted, or unsafe for human use.
To learn more about which essential oils my family trusts, and to get a free copy of my eBook: Essential Oils for the Summer and Beyond, which contains this and more than 30 other recipes to help you incorporate essential oils into your life; click here!
In the meantime, enjoy these…be refreshed and stay cool!!
Non-Alcoholic Mint Mojito
2016-06-15 15:14:47
Serves 4
Nutrition Facts
Amount Per Serving
* Percent Daily Values are based on a 2,000 calorie diet. Your Daily Values may be higher or lower depending on your calorie needs.
Ingredients
6 ounces Honey-Water (see instructions below)*
1/3 c Fresh Lime Juice
1 drop Spearmint Essential Oil
Club Soda
Ice
4 Slices of Lime
Directions to make honey water (I suggest keeping a large mason jar filled with this on hand. If you are vegan or not able to use raw honey, maple syrup makes and excellent substitute)
Mix together equal Parts Raw Honey and Warm Water (95f or below). Allow to sit/stir until completely dissolved. Store refrigerated about 1 week.
To make your Mint Mojitos
In small pitcher, mix together honey-water, lime juice and Spearmint Essential Oil. Shake well and divide evenly over ice and 4 high ball glasses. Top each glass off with a splash of club soda and garish each with a slice of lime.
And Love it Too! http://andloveittoo.com/
*Statements have not been evaluated by the FDA. This product not intended to diagnose, treat, cure or prevent any disease.