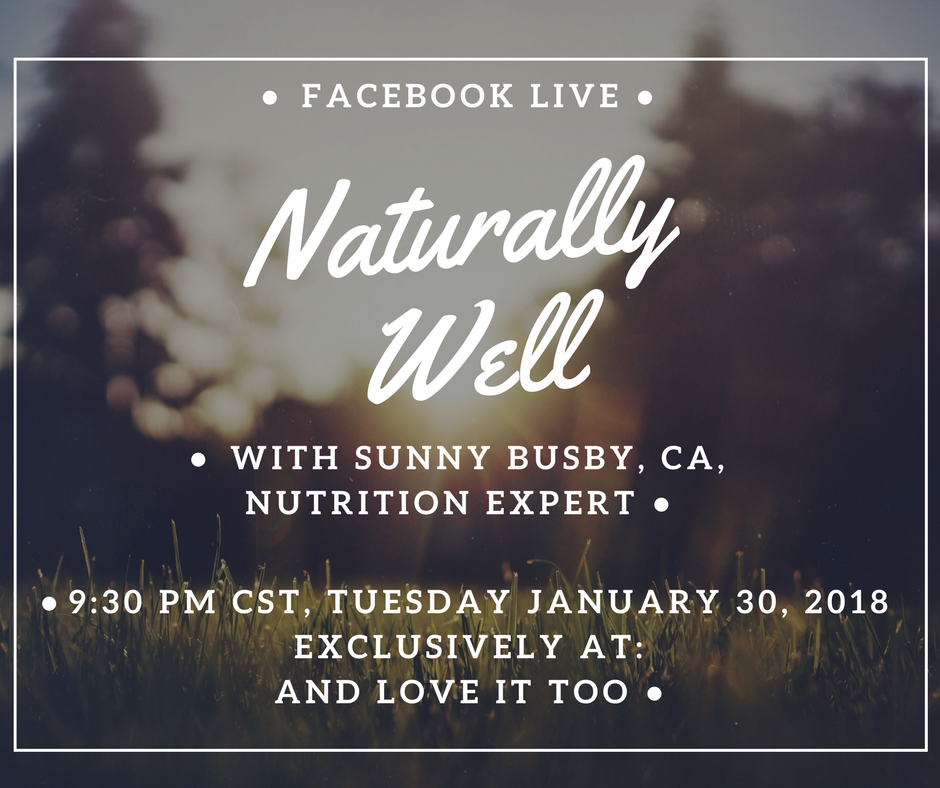 Okay y'all…it is no secret that the big "F" word has gotten completely out of hand this year. With that, I find myself getting into many, many conversations about how to build and sustain immune function, prevent lost school or work days, and simply stay healthy without having to turn to expensive (and dangerous) pharmaceuticals.
Reality is, there is no one single answer to this, but there are some tips and tools that we can offer to help you stay healthy and keep the big "F" out of your home this season and for seasons to come! (Really)
With that, I am excited to announce that I am going to host a Facebook Live, right on my page, beginning at 9:30pm CST tomorrow night (January 30, 2018).
Take this opportunity to listen in and learn from a Certified Aromatherapist who holds certificates in Personal, Children's and Sports Nutrition as well!
This discussion will be relatively brief (we are aiming for 30 minutes), but those who attend will be invited to schedule one-on-one wellness consultations so that we can tailor a plan exclusively made for you and your family's needs!
I look forward to seeing everyone tomorrow night, on my page at: https://www.facebook.com/andloveittoo/
Be sure to share with your friends and family so we can all learn more about being Naturally Well!