Several months ago, I posted a very flavorful recipe for Seasoned Almond Ricotta Cheeze which was inspired by Heidi from Adventures of a Gluten-Free Mom and Carrie from Ginger Lemon Girl.  This cheeze is still a favorite in my household, although I have taken time to tweak and refine this recipe to match a number of foods we enjoy.
Tonight, I would like to share with you my most recent revision to this recipe as it will be an essential part of a recipe I will be sharing with you tomorrow.
You may note the lack of hummus in this recipe.  While I love hummus, since working with my first almond cheeze recipe, I have found that it is not necessary to make a successful nut cheeze.  You may also note that my first recipe requires almond peels to be removed.  I have found that after 12-18 hours soaking, the almonds blend just as well with the peels on as they do with the peels off. Since keeping them on retains more fiber and nutrients…I now recommend keeping them on! 
This recipe is completely grain free, legume free, paleo friendly and flat-out delicious.
So good it can be eaten by itself, I look forward to your feedback as you share this fabulous recipe with everyone you know.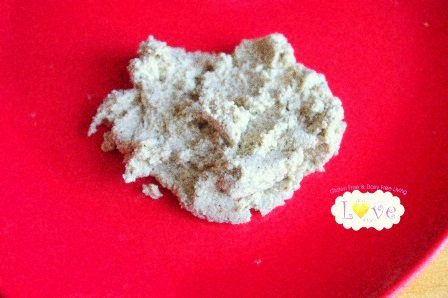 Italian Seasoned Almond Ricotta Cheeze
3 c Raw Almonds, soaked 12-18 hours, peels in tact
3 c Water
3 Tbs Lemon Juice
2 Tbs Olive Oil
2 Tbs Dried Basil
1 Tbs Minced Garlic
2 Tsp Salt
Thoroughly drain and rinse almonds in cold water, put into blender.  Add remaining ingredients and blend on the highest setting until very smooth, approximately 4-6 minutes.
Using a cotton cloth which has been drawn taught over a large mixing bowl with a rubber band; slowly pour almond mixture into the cloth and close with a drawstring or another rubber band.  Allow cheeze to drain for 6 hours on the counter and another 6-18 hours in the refrigerator.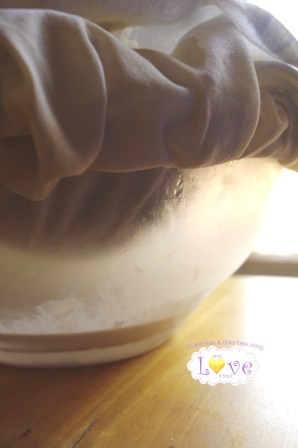 When cheeze is ready, transfer to an airtight container. Serve with fresh vegetables, use in your favorite ricotta dishes, save it for the recipe which I will be sharing with you shortly.
Before I run off…I want to remind you about a very important event happening through Ingredient Challenge Monday.  Our Online Bakesale to benefit Natural Disaster Victims is on now! 
Per American Red Cross guidelines, we are working with MissionFish and eBay to ensure all funds are managed to their benefit. 
Click on the link below to be taken directly to the items listed by seller ID: ICMondays
100% of the winning bids will go to benefit Natural Disaster Victims through The American Red Cross. Bidding ends 7/3, don't miss your chance! 
Hurry and place your bid today! xoxo
Good luck and happy bidding!