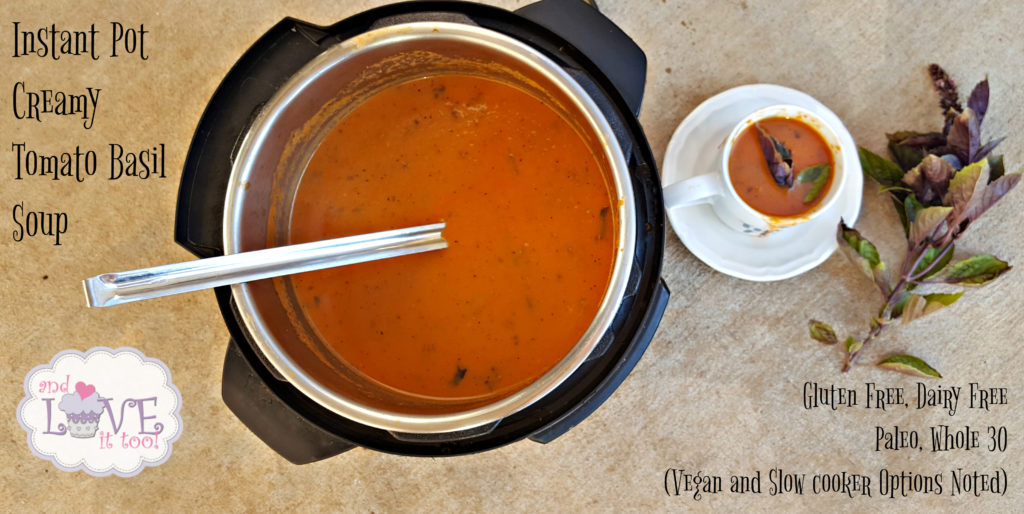 This time of the year we eat a lot of soup.
Between colder temperatures, hungry teenagers and athletes in our home; soup provides a great way to get a lot of nutrition in one little package, while filling bellies and warming the body.
The unfortunate reality is that in order to really get the flavors to mingle, most soups need several hours to be just right.
No so if you're blessed to have an instant pot.
This soup comes together so quickly that I can feed my family in approximately 10-15 minutes.
Seriously, I love this kitchen tool!
If you haven't quite made the leap to purchase an Instant Pot just yet, I will also note slow cooker instructions in the recipe below.
If you do have an Instant Pot, what is the best thing you've made in it so far? I would love to hear!
Stay warm and enjoy!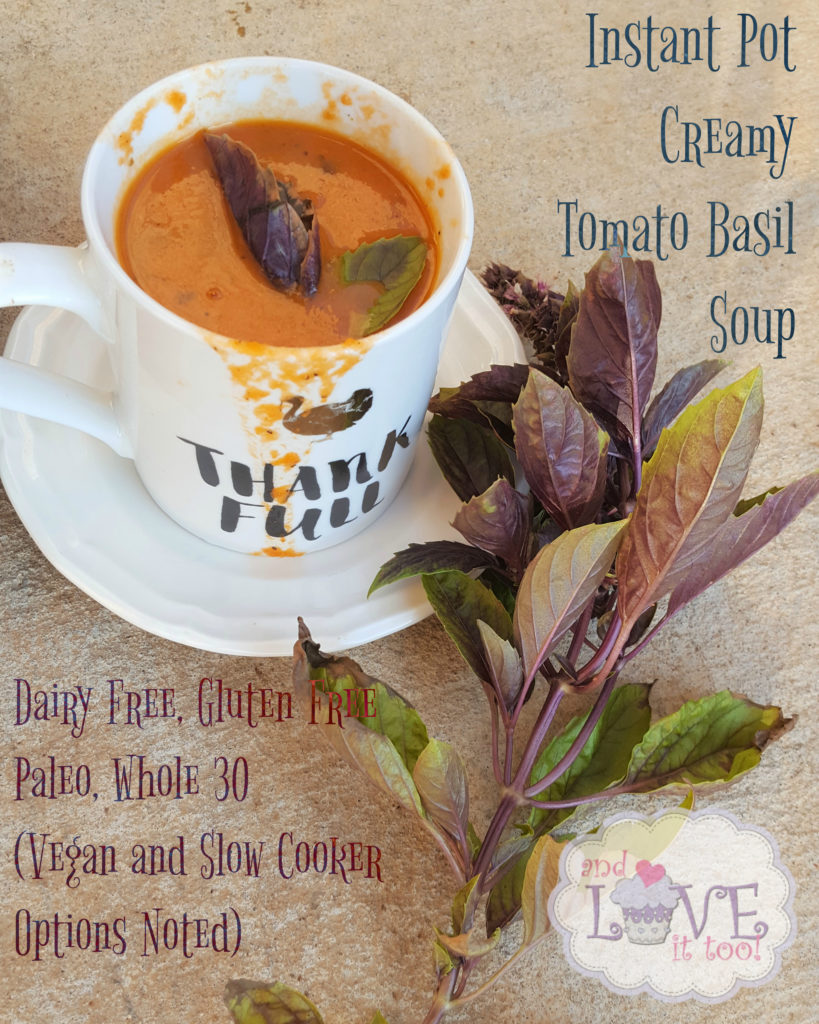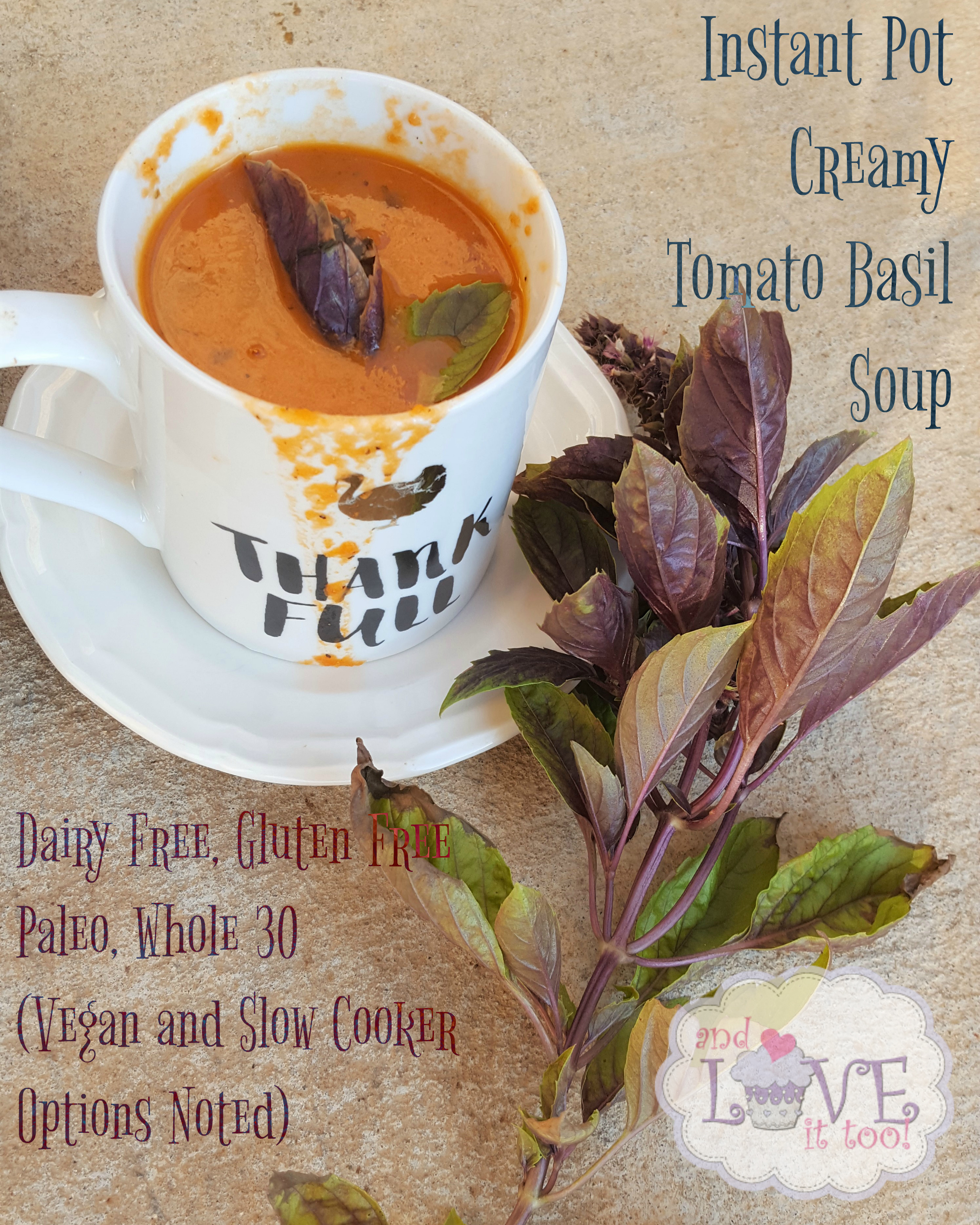 Instant Pot Creamy Tomato Basil Soup (Dairy Free, Gluten Free, Paleo, Whole30, Vegan and Slow Cooker Options Noted)
2017-11-09 15:23:40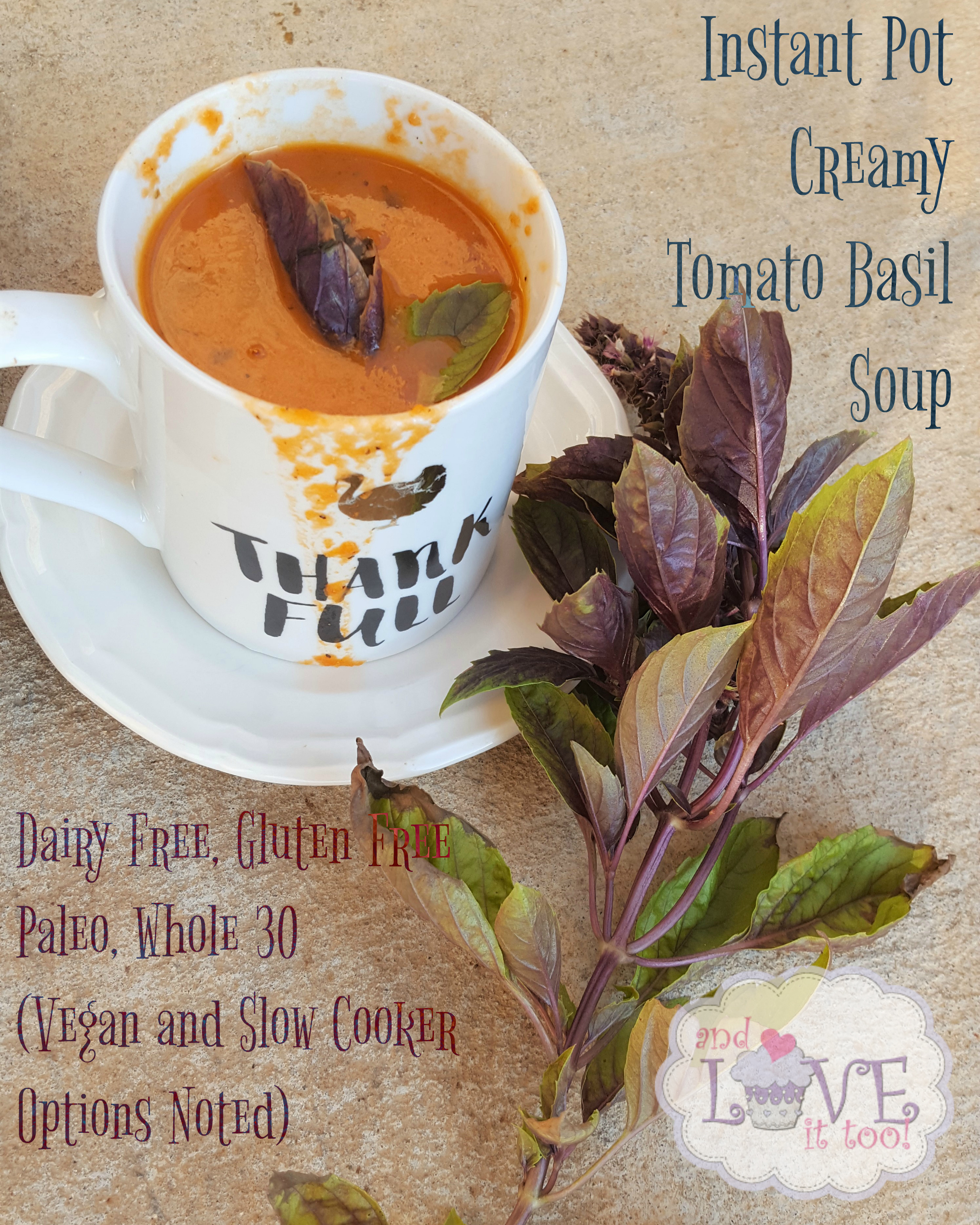 Serves 8
Nutrition Facts
Amount Per Serving
* Percent Daily Values are based on a 2,000 calorie diet. Your Daily Values may be higher or lower depending on your calorie needs.
Ingredients
3 TBS Olive Oil
4 medium white or red onions (or a combination of both), diced
8 cloves garlic, minced
2- 28 ounce cans of organic crushed tomatoes
6 cups good quality chicken bone broth or vegetable stock (we do homemade)
1 bunch fresh basil, torn into small bite sized pieces and divided
Himalayan salt to taste
Fresh ground black pepper to taste
1-13.5 ounce can coconut cream
Instructions
Set your instant pot to "saute" and once warm, add in olive oil. Saute onions and garlic until translucent. Stir in tomatoes and broth, season generously with salt and ground black pepper (I like to start out with about 1/2 tbs black pepper). Add in 3/4 of your prepared basil, reserve the remaining for garnishing touches. Turn off the saute feature, return lid to instant pot, seal and select the "Soup" setting. Set for 10 minutes and allow to cook. Once complete, quick release your pot then remove the lid.
Carefully puree soup using an immersion blender or transfer (cautiously) to a blender and puree until smooth (or leave small chunks like we do). If using the blender, return mixture to pot.
Leaving pot on "warm" stir in the can of coconut cream.
Serve immediately and top with reserved basil for garnish.
*If you choose to make this in the slow cooker, all instructions are the same, except you will set your slow cooker to "low" for 4-6 hours. Enjoy!
And Love it Too! http://andloveittoo.com/