I can't believe we haven't had an Ingredient Challenge Monday since July, but with the Healthy Lunchbox Series overlapping the 2nd Monday in both August and September, missing those months just couldn't be helped!
That being said, with Bountiful Baskets offering blueberries in bulk this summer, I enjoyed the extra time to review and re-review every recipe offered in July's Ingredient Challenge Monday.
And boy oh boy were there some great options!
Janet's Blueberry Salmon Teriyaki Spinach Salad was a definite winner, especially with my fish eater. He may not care for green stuff, but he loves fish and this dish was a great way to get him to eat both! Make certain you use either GF-Tamari Soy Sauce or Coconut Aminos to keep it safe!
Tessa won me over with her Raw Dark Chocolate Mousse, which is Paleo friendly  and really easy to make!
But through the final days of summer, there was one recipe my family requested several times over.
This Berry Almond Crunch from my friend, Heather the Gluten-Free Cat is super simple, lightly sweet and a great alternative to ice cream; when my husband or children insisted something cold and sweet was in order, I was happy to oblige by sharing a bit of this easy dish with them.
What loved most about the July ICM entries was how simple many of them turned out to be. Evidence that the best recipes don't have to be complicated, we hope you enjoy this dish as much as we have.
Thank you, Heather!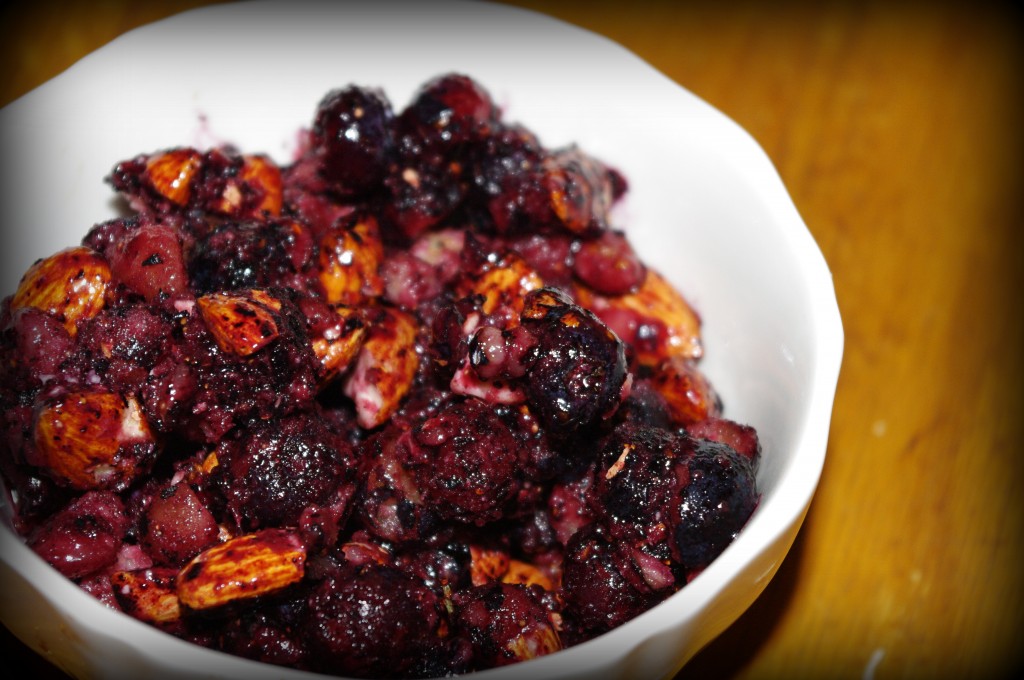 Berry Almond Crunch by Heather, the Gluten-Free Cat
Ingredients:
2 c. frozen mixed berries
1/2  c. raw almonds
1 T. honey or agave nectar
Directions:
1.  Place all ingredients in the food processor and pulse until chunks stick together when scooped with a spoon.
2.  Spoon into bowls and enjoy.
Makes 2 snacks or 4 small desserts
So are you ready to see what challenge I have for you this month?
With a change of season, the fall harvest well on its way coupled with Halloween right around the corner, winter squash of all shapes and sizes are filling the market.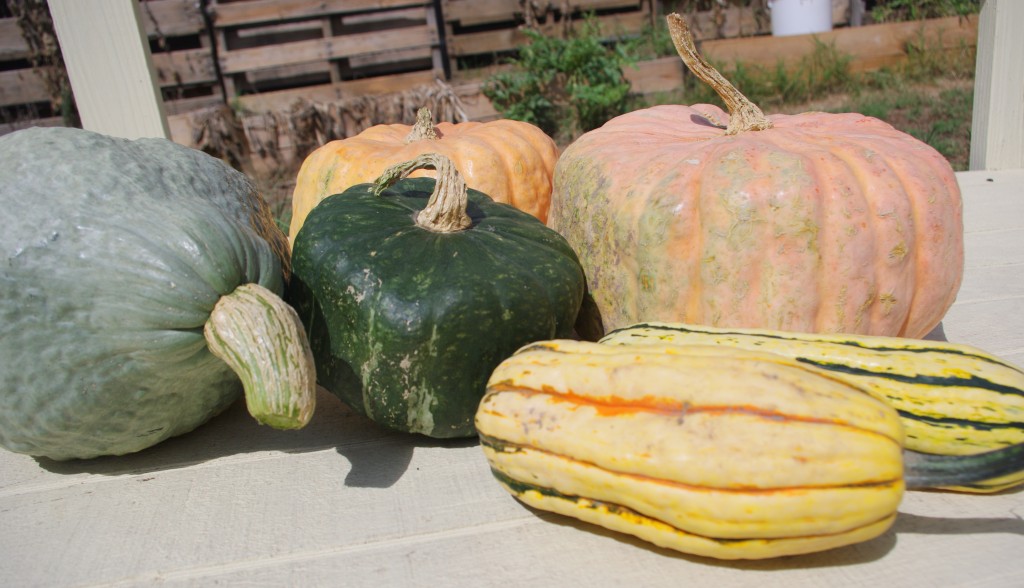 Among my favorites, of course, are Hubbard Squash, Pumpkin and Kabocha (or green pumpkin).
Recently my Squash Lady introduced me to Australian Butter Squash, which looks like a pumpkin but has a lot more flesh and cooks up without any of the string that pumpkins tend to have.  After canning 6 quarts of squash yesterday, I believe I have found my new favorite pumpkin pie solution.
So whatever your favorite winter squash may be, have fun! Get creative and link in tomorrow when I reveal my entry into this month's Ingredient Challenge Monday! xoxo