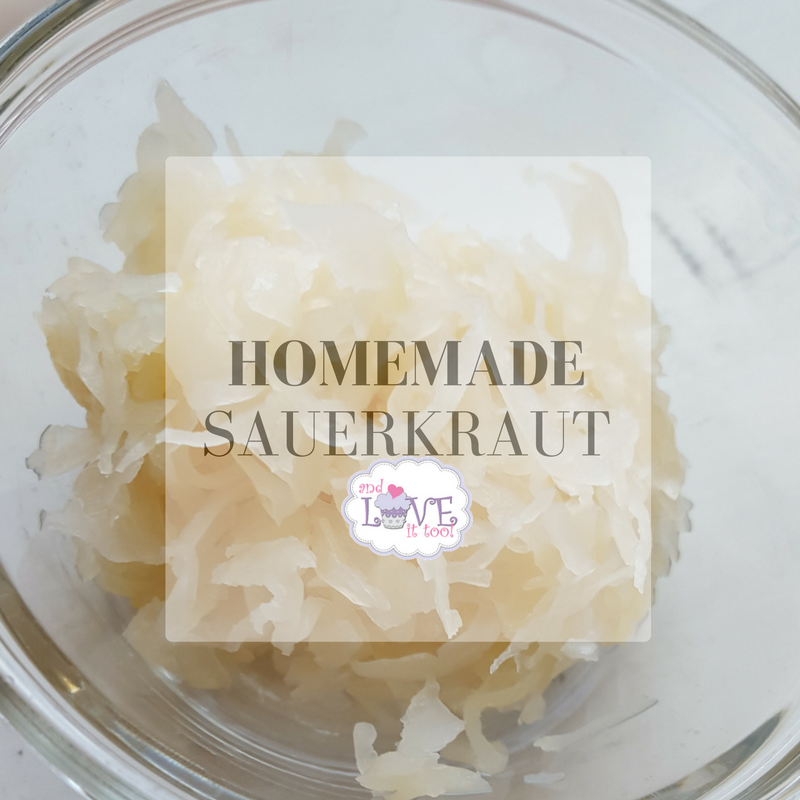 About a week ago, I shared a very, very simple recipe on Facebook with the promise of getting it up quickly!
Thank you so very much to the many positive responses I got on there, and please forgive me for the delay! I don't know about you, but summertime days just fly by too quickly!!
From pickles to kombucha, my family has been fermenting happily for many, many years.
Probably our most enjoyed fermented vegetable would be the ever so simple, positively delicious homemade sauerkraut.
Different than the stuff you find on most grocery shelves, this sauerkraut is not only more like what your grandparents ate, it is jam packed with probiotics and all kinds of good bacteria to help support a healthy gut!
And if there is one thing we want, it would be a healthy gut, right??
So I hope you enjoyed my Facebook video and I hope you'll put this recipe to use, often, in your own home!
Enjoy!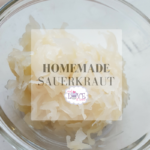 Homemade Sauerkraut
2016-08-09 16:29:00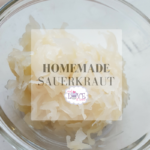 Serves 50
Nutrition Facts
Amount Per Serving
* Percent Daily Values are based on a 2,000 calorie diet. Your Daily Values may be higher or lower depending on your calorie needs.
Ingredients
1 head of cabbage (approx 2.5 lbs)
1 1/2 TBS canning salt (pure salt, no other ingredients)
1 large mason jar (1/2 gallon or larger) or fermenting crock
1 small ceramic or glass bowl/plate (must fit through the mouth of the jar/crock)
Old baking tin (like a round cake pan) to store fermenting jar in
Optional: Spices/add ins like caraway, black pepper, jalapenos, shredded carrot (1/2 tsp - 2 TBS depending on taste)
Instructions
Prepare cabbage by removing and discarding the two outermost leaves of the head. Remove one large leaf from the next layer and set aside.
Thinly slice cabbage and place in clean, glass bowl.
Sprinkle evenly with salt.
With clean hands, knead the cabbage until enough water has been released to cover cabbage when compacted into large mason or ceramic jar.
If you are using any add ins, you would mix them in just before moving the cabbage to your fermenting jar.
Once ready, carefully move the shredded cabbage from the bowl into your fermenting jar, pressing down to remove all air pockets from the salt/cabbage mix. Pour in remaining cabbage water, top cabbage with large leaf, and again, press down, ensuring that all cabbage is covered by at least 1 inch of the water.
Carefully place your ceramic or glass bowl on top of the submerged cabbage to help keep it down below the water.
Top your fermenting jar with either a plastic lid or thick, clean kitchen towel (rubber banding it for security).
Place fermenting jar inside an old baking tin or flat bottom bowl to help capture any overflow that might happen during the fermenting process.
Check your sauerkraut once every 24 hours, removing any mold or impurities from the top of the brine when you do (this happens rarely, and so long as your sauerkraut is underneath the brine, it will be just fine).
Allow to ferment in a warm, dark place for 2-4 weeks or until you have achieved the flavor you desire.
Enjoy!
And Love it Too! http://andloveittoo.com/