Is it just me or does every summer seem to go a little faster?
Maybe it's the fact that my family effectively made 3 moves this year…two of those MAJOR moves.
Maybe it's the fact that my two oldest only have two more years before they are off on missions or college, meaning we only have one more summer after this one to make loads of memories before they are off on their own. :-/
Maybe it's just that I really enjoy having my children around. Even when they drive me nuts (they do), they are still 5 of the coolest people I know, and I love the time we get together during their school breaks.
Whatever it is, this summer has flown by!!
While our school year doesn't begin until next week, many schools have already began their new year and I know many of my personal friends have asked me for new and exciting, healthy lunch ideas that will keep their kids happy and healthy throughout the day.
With that, I am thrilled to begin our every-other-year event: The Healthy Lunchbox!!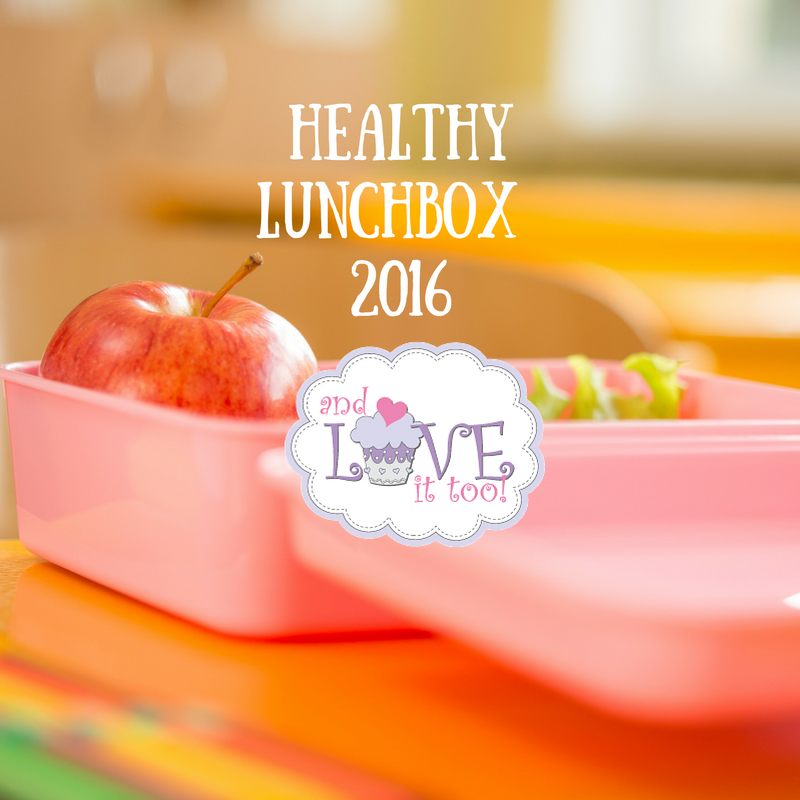 Changing it up from previous years, our 2016 series will include 4 different posts featuring bloggers from all over the world as we share our favorite: Healthy Snacks, Creative Main Courses, Hot Meals to Go and finally, Healthy Lunchbox Desserts!
I hope that by categorizing these fabulous recipes, you will be able to more easily navigate the Healthy Lunchbox Series and put these new and exciting gluten-free and dairy-free recipes in to action for you and your family, all throughout the year!
Enjoy!!
Week 1: Healthy Snacks
I don't know about your kids, but my kids need more than just their simple lunch to keep them going throughout the day. Between cross country, choir, early morning church classes, one with a 10:30 am lunch!! There are soooo many reasons why their breakfast and lunch will not hold them throughout the day. Because of this, I always make certain they have enough to help tide them over.
As an educator, I always felt having healthy options available was very important for my students and would allow my learners to bring in healthy options to eat in the first 5 minutes of their time with me. This made a huge difference in their ability to focus while they were with me, no doubt!
Whether it is something they can grab from their locker between classes, or something to enjoy during a designated class snack time, the snacks you pack are almost as important as the lunch itself!
Fruits and Veggies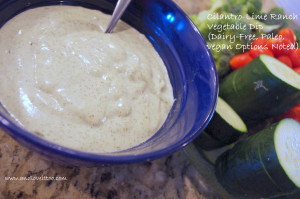 My children love to take fresh fruits and vegetables as their primary snack…and sometimes they ask for a little something to dip those veggies in. Their favorite dip is this Cilantro and Lime Ranch Vegetable Dip! Naturally Paleo, easily made vegan, this is a great option for kids of all ages!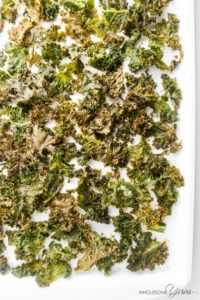 For something with a little bit of crunch, we simply cannot get enough of kale chips! These "Cheesy" Salt and Vinegar Kale Chips from Wholesome Yum are not only vegan and gluten-free, they are also free of the top 8 allergens and look to me amazingly simple! Wow! My mouth is watering just thinking about them!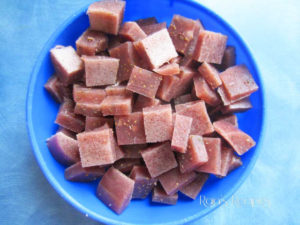 And sometimes, you just want something a little different than your typical fresh fruit and veggie snackage… these Easy Strawberry Fruit Snacks from Raia's Recipes have all of the good stuff, none of the bad.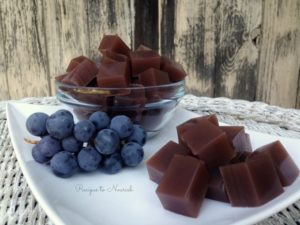 Or maybe grapes are more your thing. These Concord Grape Gummies from Recipes to Nourish will certainly please your palate! Again, they are super easy to make, also with all of the good stuff and none of the bad.
I love that both of these recipes use the whole fruit puree, not just high-sugar juice, AND you get the extra advantage of having protein added with the gelatin used. What a fun treat!
Crackers
Every now and then, my gluten-free/dairy-free daughter just has a huge hankering for some nut-butter/sun-butter crackers. Unfortunately, most of the gluten-free crackers on the market have dairy in them…and the ones that don't frankly tend to be gross and/or way over priced. We were pleasantly surprised to find out that making crackers at home is not only relatively easy, it is also delicious!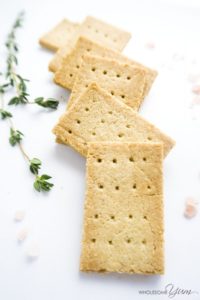 These Paleo Crackers by Wholesome Yum are naturally gluten and dairy free, and only have 3 ingredients!!! You can mix and match spices into these, I'm sure, to make them your own…but with just 3 simple ingredients, you can have buttery, paleo crackers, perfect for your favorite nut-butter spread!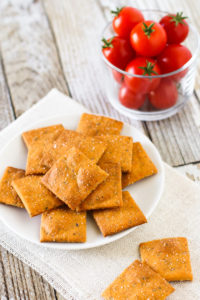 These Gluten-Free Vegan Pizza Crackers by Sarah Bakes Gluten Free are free from the top 8 allergens and look to be absolutely flavorful and delicious! These are definitely going on our recipe list!
If you're looking more for an animal cracker type cracker, this round up over at Gluten Free Easily is the perfect match for you! And one of our favorites to make together (I have my children do the tedious work of stamping these out…they think it's great fun!) has to be the dairy-free version of these Gluten Free Goldfish Crackers from Adventures of a Gluten Free Mom!
Munchy Mixes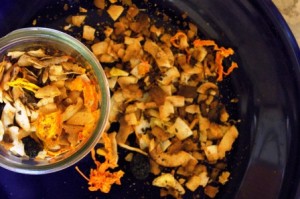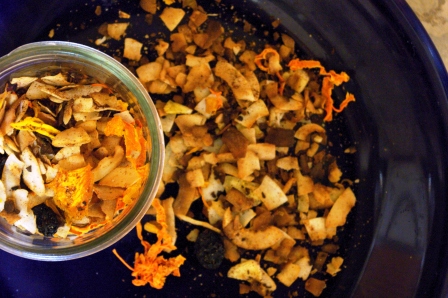 Of course, like most kids, my children favor anything that they can quickly grab, go, and eat as they scurry off to their next class. One of our favorites to make is this Paleo/Autoimmune Granola. Totally free of the top 8 allergens, this one is friendly enough to share as well. We keep this on hand all throughout the year!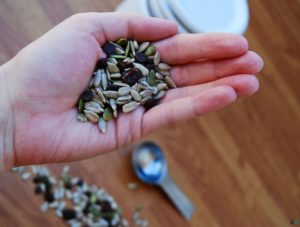 Along those same lines, but with a different twist, Allergy Awesomeness has a fantastically simple recipe for a Happy Trail(s) Mix that is completely free of the top 8 allergens as well! I know my kids will love this one, as it will feel almost like dessert with those mini chocolate chips mixed in!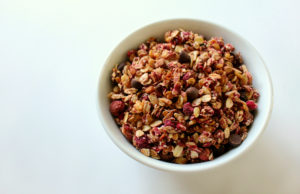 If you are a chocolate lover like I am, your mouth is sure to water with this Chocolate Chip Raspberry Granola recipe from Strength and Sunshine! Because these are not only gluten-free and vegan, but also nut-free, this mix is sure to be school friendly and oh my goodness absolutely delicious!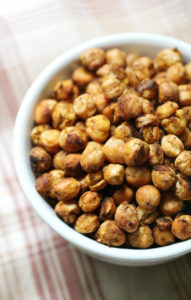 If you're not a huge fan of granola but still like healthy munchies to make your students belly happy, these Pumpkin Spice Roasted Chickpeas, also from Strength and Sunshine are sure to hit the spot! Almost sweet enough for dessert, this recipe offers a great option for munchy diversity!
Take a Bite Outta These!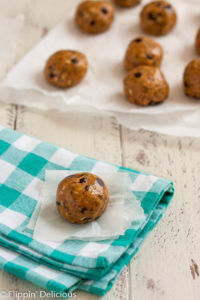 Energy bites are an almost too-good to be healthy treat that make for the perfect tide-you-over-grab-when-you-can-delight! These Peanut Butter Chocolate Energy Snacks from Flippin Delicious are sure to make every belly happy! If your school does not allow peanuts, try using sunbutter instead…always a delicious option!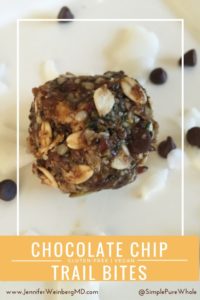 It isn't often that you find a snack that is healthy, gluten-free, vegan, dairy-free, nut free, soy-free, AND low in refined sugars, things that make a mom happy, but also has a flavor that makes kids happy, too! That is exactly what you will find in these Chocolate Chip Trail Bites from Dr. Jennifer Weinberg! You can't help but love a recipe that makes everyone happy.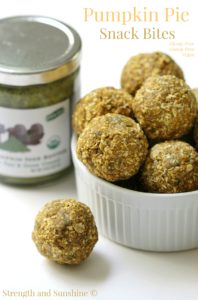 If you have those kids who cannot seem to break away from a granola bar habit, these Pumpkin Pie Snack Bites from Strength and Sunshine seem to be the perfect balance of granola, simplicity and flavor. Naturally free of the top-8 allergens, these bites are the perfect way to ease into the up and coming pumpkin spice season!!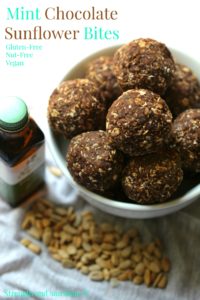 And finally, it would be a disservice to leave out these tantalizing Mint Chocolate Sunflower Bites also from Strength and Sunshine! The perfect blend of two of my favorite things in the world (chocolate and mint), here is a healthy snack that leaves them feeling like they had an early dessert, but leaves mommas feeling like they can get their kids to eat anything to keep them healthy, wealthy and wise!
I hope you find these recipes helpful in the week ahead! With so many options, we should have no trouble filling all of our lunchboxes with loads of healthy snacks!!
I look forward to seeing you on this year's Healthy Lunchbox Series next week with: Creative Main Courses!!