I am so thrilled to have Jessica from Allergic to Air share her second entry into this year's Healthy Lunchbox series.
While her last post shared some great ideas on organizing lunchbox items and giving options to children, Jessica shares a lovely recipe that is perfect for your gluten-free, dairy-free, egg-free, nut-free child.
They look great!
Thank you again, Jessica! xo
______________________________________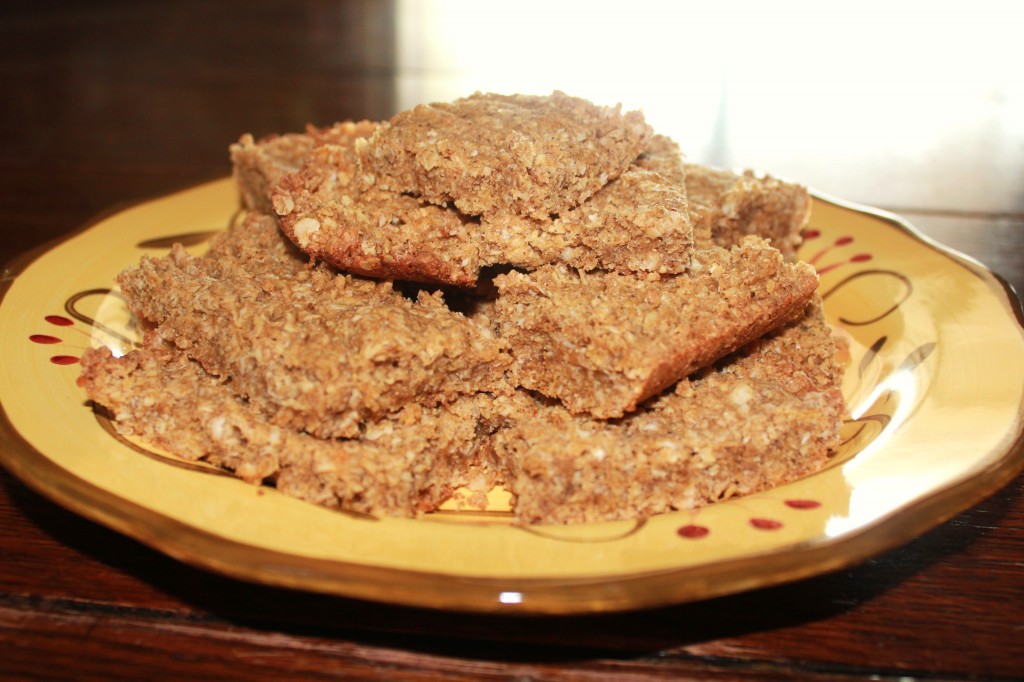 Hello!  It's Jessica from Allergic to Air again!  I hope you enjoyed my post last time about how my friend gets her picky kids to help her pick out their lunches!  I don't have a child taking lunches to school yet, but I'm definitely going to add that plan to my arsenal repertoire.
Sunny so graciously allowed me to have 2 posts, so I thought I'd share my go-to snack for school.  I have to admit, while EVERYONE I know loves these bars, my son does not.  I'm not sure why that is, but it might have something to do with the fact that he's been gluten, peanut, tree nut, and egg free since before he was eating solids.  Sometimes textures and richness throw him off, but I still get him to try these every time I make them.  That said, these get rave reviews every time I make them and you would never even guess they are allergy free!
I have a variety of ways that I make these bars, but since I was thinking about fall and school starting, I wanted something warm and cozy.  The maple and the chai do just the trick in getting me in the mood for crisp days to come.  The hint of coconut from the coconut oil is just perfect!  The edges of the pan get a little crisp while the inner bars are a little chewy, which means there's something for everyone!  They are perfect for tucking into a school lunch or saving for an after school snack.  We may or may not have even used them as a breakfast on the go!
I hope you like these as much as my family (well, almost all of them!) does!  You can also check out more variations on my blog!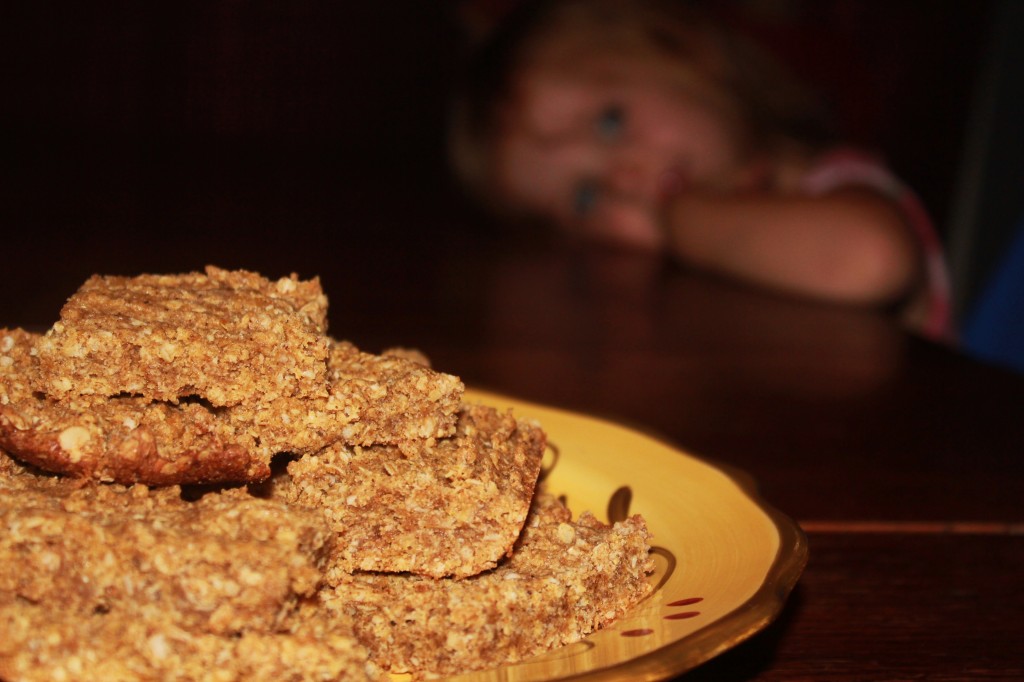 Maple Chai Oat Bars
Makes 16 bars.
Free of gluten, wheat, peanuts, tree nuts, dairy, eggs, soy, fish, shellfish
1 ½ cups gluten free oats
½ cup quinoa flakes
1 cup gluten free flour (I like a mixture of 1 part sorghum flour/1 part tapioca flour/ 1/3 part millet flour)
1/4 cup gluten free oat bran (I get mine from Montana Gluten Free)
1/4 cup ground flax seed or flax meal
2 TB ground chia seed (1 TB pre-ground)
1/2 cup packed brown sugar
2 tsp chai seasoning (see below)
3/4 tsp salt
1 tsp xanthan gum
½ cup maple syrup
1/2 cup coconut oil
1/2 cup canned pumpkin
2 teaspoons vanilla extract
Directions:
1.  Preheat the oven to 350F.
2.  Generously grease a 9×13 inch baking pan.
3.  In a large bowl, mix together the dry ingredients.
4.  Make a well in the center and pour in the wet ingredients.
5.  Mix well using a fork or your hands.
6.  Pat the mixture evenly into the prepared pan. Bake for 30 minutes, turning once for even baking, until the bars begin to turn golden at the edges.
7.  Remove the pan from the oven and cool for 5 minutes, then cut into bars while still warm.  Do not allow the bars to cool completely before cutting, or they will be too hard to cut.
8. These can be stored in the fridge or frozen for future use.  But I doubt they'll last that long!
Chai seasoning
2 teaspoons ground ginger
2 teaspoons ground cinnamon
1 teaspoon ground cloves
1 teaspoon ground cardamom
1 tsp nutmeg
Mix spices and store in an airtight container.  Use in place of cinnamon and nutmeg in your favorite recipes!