I know it has been too long since I have posted a recipe. And like I posted last month…life has thrown us a new curve ball, so I cannot promise how often I'll be posting recipes for now, but with so many great ones at your fingertip, I still pray you'll stop by often and please know that when I can come back full force, I will!
Today, I wanted to share a recipe that my 10 year old helped to adjust.
This morning she came to me and asked if peanut butter was okay for dogs. When I asked why, she explained that she had come across our bone-shaped cookie cutters and found a recipe she thought we could make work.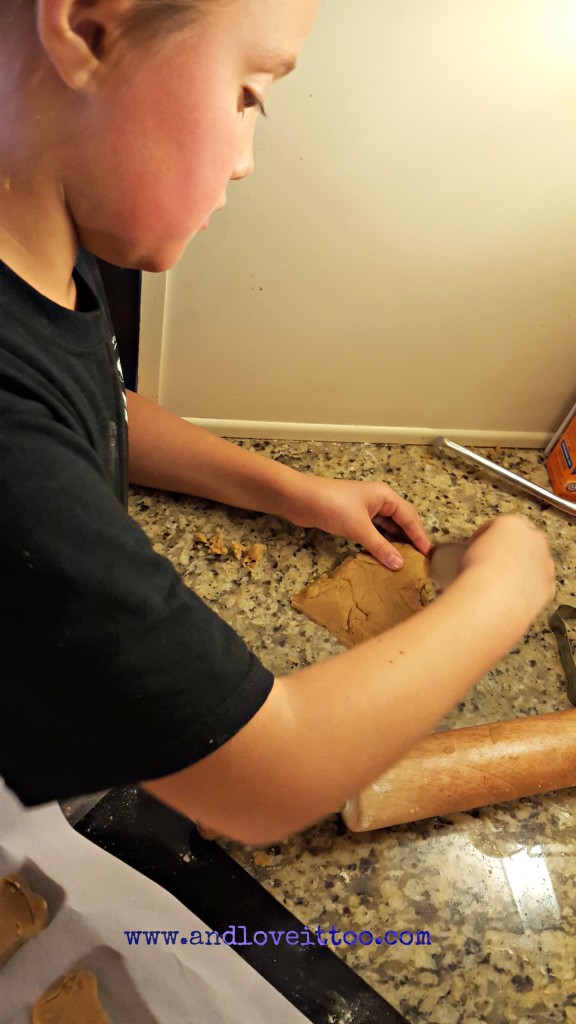 Taking the basics from this recipe, she was able to make a quick and easy batch of dog cookies that our dogs and others quickly devoured. She made the first batch all on her own, and only asked me to help her on the 2nd batch because she wanted some mommy time…
I love her.
So if you are in need of a stocking stuffer for your own furbaby, we hope this will do the trick!
Enjoy and Merry Christmas!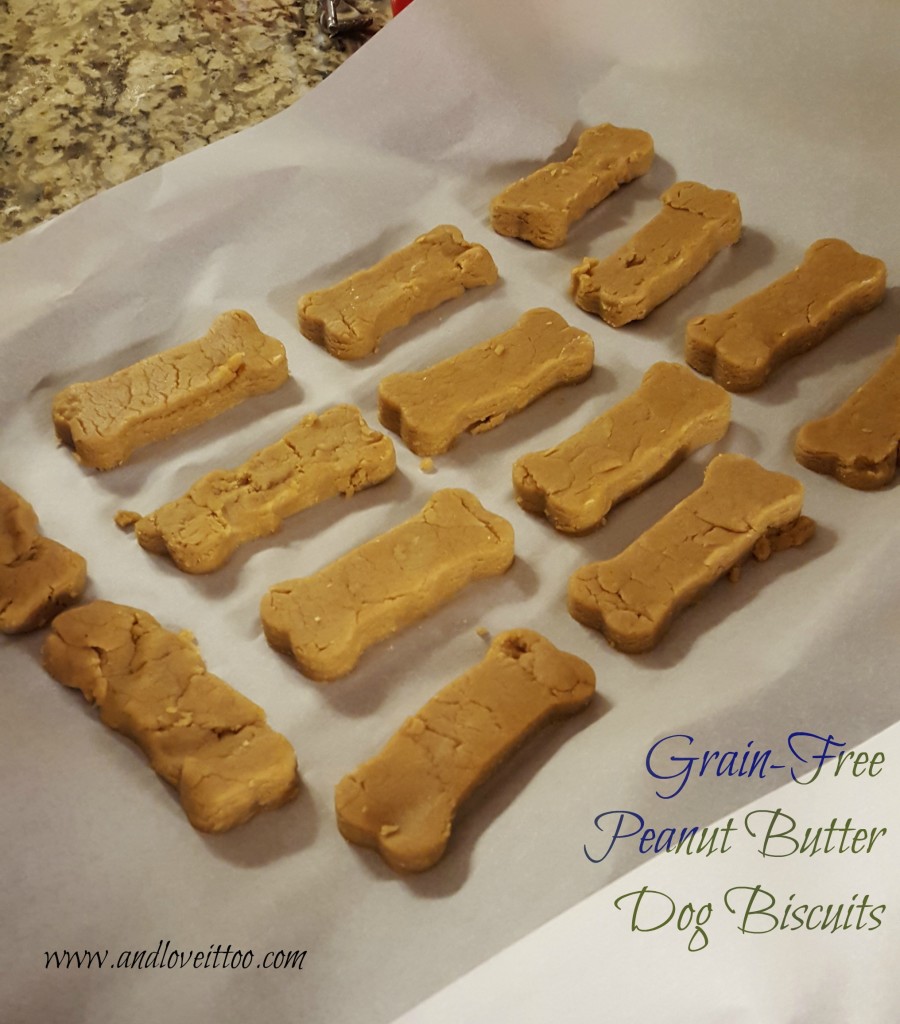 Grain-Free Peanut Butter Dog Biscuits
2015-12-23 23:52:03
Serves 20
Nutrition Facts
Amount Per Serving
* Percent Daily Values are based on a 2,000 calorie diet. Your Daily Values may be higher or lower depending on your calorie needs.
Ingredients
1 c peanut butter*
2 TBS honey
1 egg
2 ½ c tapioca starch
1 tsp baking soda
1 c water
Instructions
Pre-heat oven to 350f. Prepare two cookie pans by lining with parchment paper, set aside.
In a large bowl, mix together peanut butter, honey and egg until smooth. In a separate medium sized bowl, mix together tapioca starch and baking soda. Add dry ingredients to wet ingredients, add water and mix. Fold into a smooth ball.
If you do not have a cutter, you can simply roll these into balls and make them look like a traditional peanut butter cookie using a fork, if you like.
To make biscuits sprinkle counter with tapioca starch and roll out the dough until approximately ¼-1/2 inch thick. Cut and move to your prepared pans.
Bake at 350f for 18 minutes. Makes approximately 20 biscuits.
Notes
*Please be certain that the Peanut Butter you use is safe for your pet. Artificial sweeteners like Xylitol are dangerous and should never be used. We use 100% peanut peanut butter for this and any peanut butter recipes.
And Love it Too! http://andloveittoo.com/