If I have been quiet lately, it's with good reason.  My family and I are in the process of relocating.
We are staying in the same town, mind you, just moving to a larger home that is more appropriate for a family of our size.
In the meantime, while I will not be sharing any new recipes with you tonight, I do want to share with you some of my favorite people.
I have mentioned several times how important it is to grow your own food as you are able, buy locally as often as possible, support your local CSA and shop at your community Farmer's Market.
Interesting enough…it took me nearly three years to finally make it out to our West Texas Farmer's Market.
Part of this has to do with the fact that I have been blessed with the ability to grow much of our own food over the last couple of years.  Part of this has to do with the fact that the closest farmer's market is nearly 30 minutes away and only open from 9am to 1pm on Saturdays…my one day to sleep in and get everything from laundry to baking done.
Still, I finally found my way over to Midland for some locally grown goodness.
And you know what?  30 minutes didn't seem so far for all that I found.
First there is my favorite squash lady….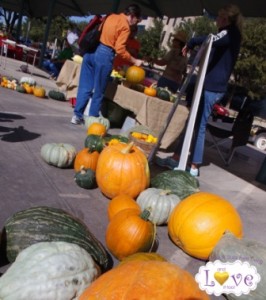 Sure, the Flying Y Farms sells more than squash, but I seem to buy a lot of squash from her…Hubbard, pumpkin, yellow, spaghetti, butternut, acorn, etc. etc.  I visit with her every time I make it to the market and always walk away happy that I did.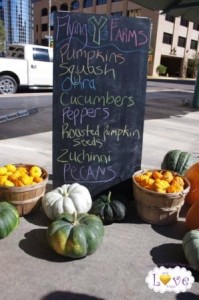 Then there is my favorite meat supplier…imagine my surprise when (after months and months of looking), I found a grass-fed beef supplier right here at the market. Then imagine how excited I was to find that the meat here is not just higher quality, it is also less expensive than even the 'cheap stuff' found in the grocery store.  Yay!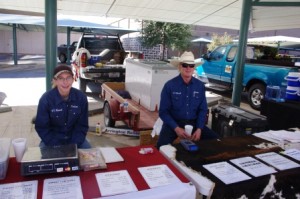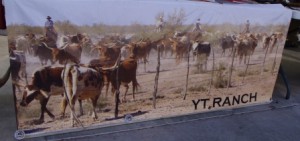 I have learned that many markets have locally grown honey stands, and ours is no exception.  I grab some of these raw honey sticks every time I visit the market…my kids love them as a treat in their lunches.  They're happy, I'm happy. Win!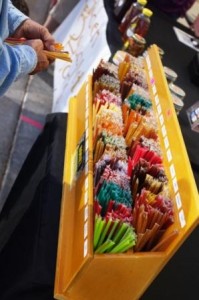 Oh…and guess what? Even here in our somewhat isolated area of West Texas, I found that we have a Gluten-Free baker on site! Yay!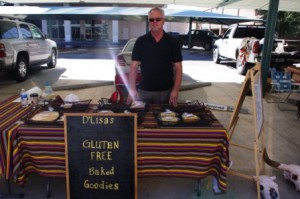 While many of their items are not dairy-free, the goodies that are have pleased us every time.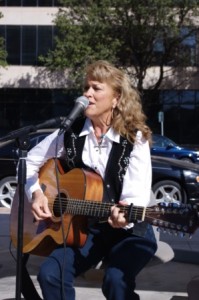 We have singers and florists…
Bow makers and self-published authors…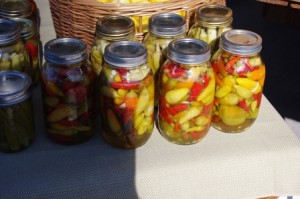 Canned goods….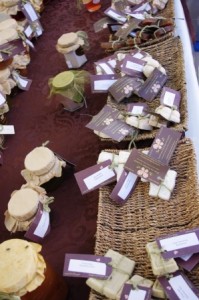 Homemade soaps…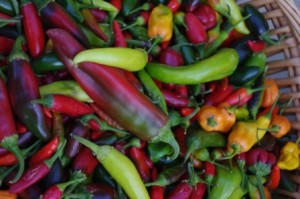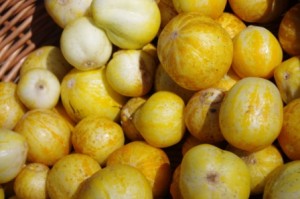 Beautiful peppers and heirloom vegetables…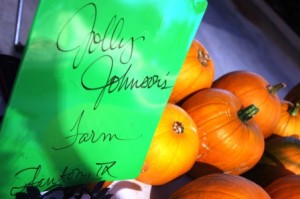 Jolly farmer's….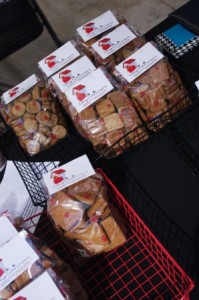 And treats for your pup.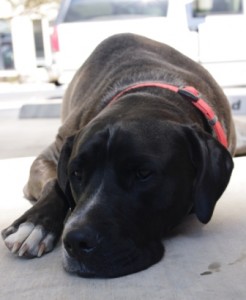 Last but not least, there is an unofficial mascot with the sweetest face and the kindest demeanor.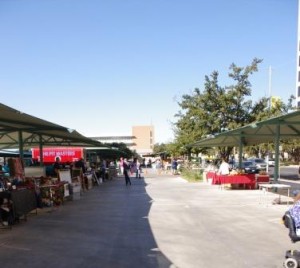 While the growing season is coming to an end, I was happy to learn that our local market will be open the 2nd Saturday of every month through March, until it opens every weekend in April.
So even though the days are turning cold and it may seem local growers are running out of goods, do not forget the plethora of winter goodness that is right around the corner.  It is worth checking with your local market to see if they offer the same opportunity.
This is the perfect way to fill your holiday table with natural goodness, help your neighbor and make new friends.
After all, isn't that what this season is truly about?
What is your favorite thing to pick up at your market?
Before you go, can I ask you a favor?  The Circle of Mom's is seeking out the top 25 Food Allergy Blogs of 2011.  I would be honored to have you vote for me.  Please click on the image below for more information. xoxo
Happy harvesting! xoxo