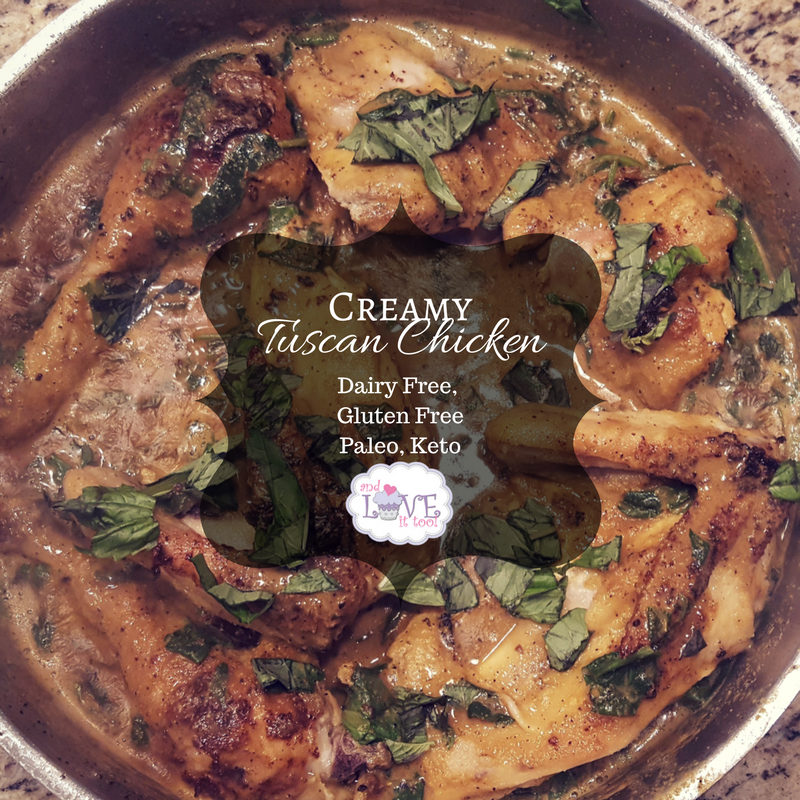 I have often said that just because one is dairy free does not mean that one does not crave creamy, luscious dishes in their life.
This Creamy Tuscan Chicken recipe is rich in healthy fats, high in protein, and when served as-is, perfectly perfect for a Keto or Paleo lifestyle (Whole30 friendly, even!!).
Served over a bed of zucchini, rice or gluten-free pasta, you have a complete meal that everyone is sure to enjoy!
Because we use stainless steel pots and pans in our home, we are able to transfer this dish from oven to stovetop, only using one pan the entire time.
I'm all for anything that lowers the number of dishes our house of 8 makes!
To lower the baking time of the chicken, I like to butterfly my bird. Simply cut down the back side of the bird, removing the portion of the chicken from the tail to the neck.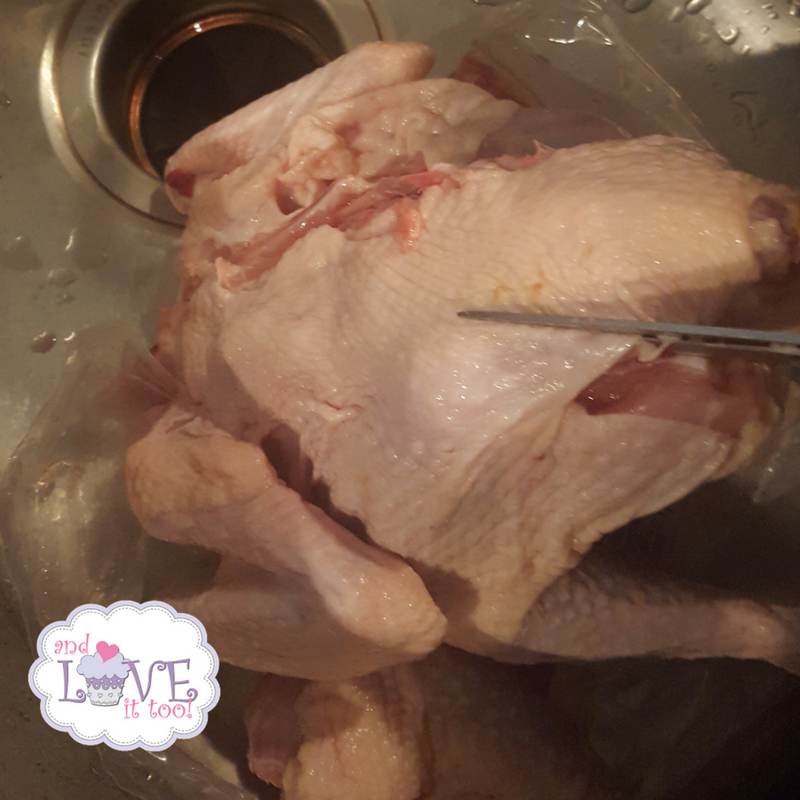 Lay your chicken flat in a large saute pan, season both the inside and the skin portion of the chicken well, lay skin side down and bake at 425 as directed below.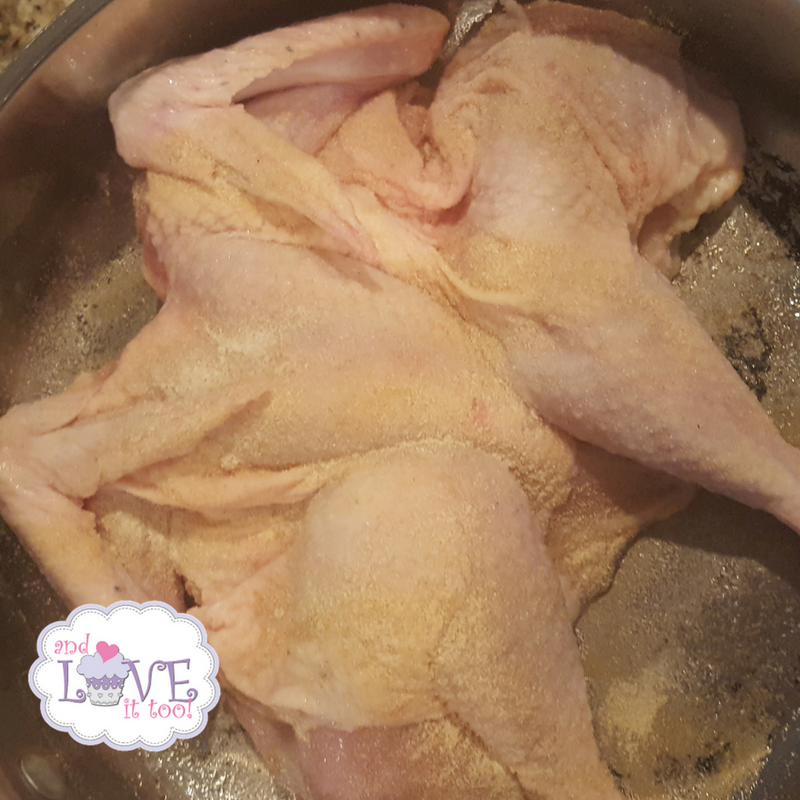 While the sauce is reducing, I like to separate the chicken into serving sizes (whether you choose to quarter your chicken or to divide into 6-8 sections is up to you), but by leaving the chicken in tact during baking, I find that it cooks more evenly and ensures juicier meat overall.
However you choose to enjoy this dish, I hope you enjoy this recipe as much as we have!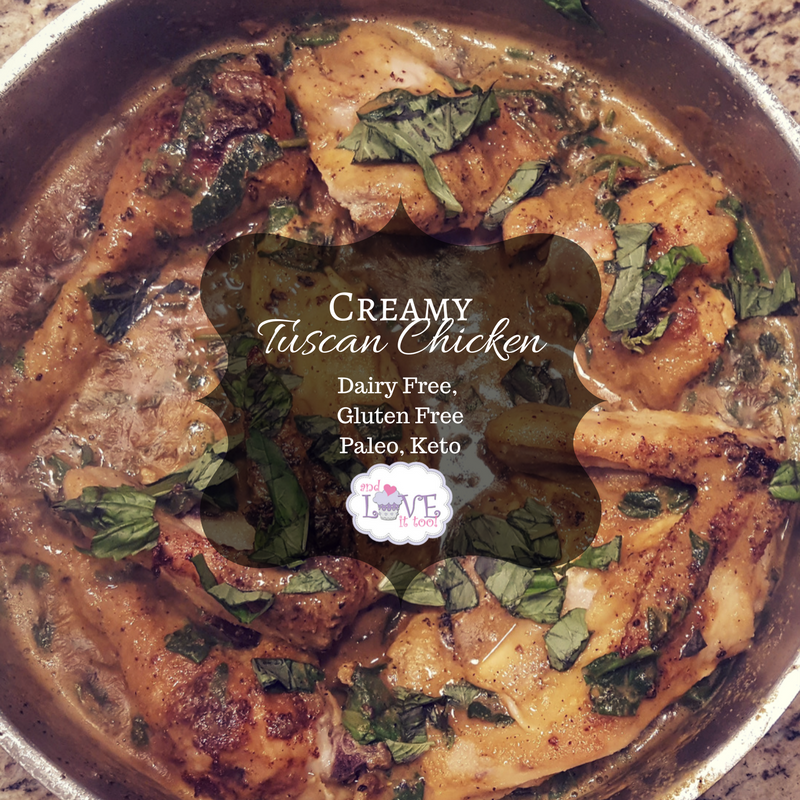 Creamy Tuscan Chicken (Dairy Free, Gluten Free, Paleo, Keto)
2017-07-07 18:30:43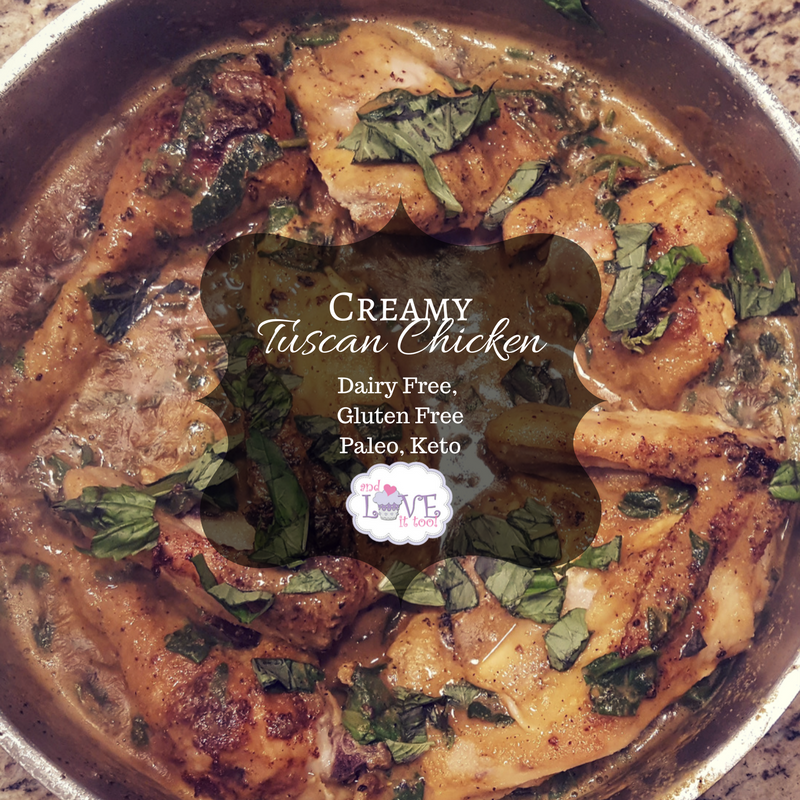 Serves 4
A delicious twist on a traditional dish, this gluten-free, dairy-free version of Tuscan Chicken comes together easily for a tantalizing dish sure to please everyone in your family!
Nutrition Facts
Amount Per Serving
* Percent Daily Values are based on a 2,000 calorie diet. Your Daily Values may be higher or lower depending on your calorie needs.
Chicken
1-whole chicken, approximately 3lbs
Powdered Garlic
Powdered Onion
1 tsp Salt
1 tsp Pepper
Creamy Sauce
1 can coconut cream
1 cup chicken broth
2 tsp garlic powder
2 tsp Italian seasoning
1 cup nutritional yeast
2 cups spinach, chopped
1 cup sundried tomatoes, julienned
1/4 cup fresh basil, chopped
salt and pepper to taste
For the chicken
Preheat oven to 425f.
Butterfly chicken by cutting down the back side of the chicken and removing the thin section from the tail to the neck. Season liberally with powdered garlic, powdered onion, salt and pepper. Lay skin side down and bake for 40 minutes. Check internal temperature of the chicken with a cooking thermometer, ensuring that the meat is at least 165-175. Remove from pan and set aside.
Prepare sauce
To pan, add coconut cream, chicken broth, garlic powder, Italian seasoning and nutritional yeast. Whisk over medium high heat until the sauce begins to thicken. Add in the spinach and sundried tomatoes, allowing to simmer until the spinach begins to wilt. Remove from heat.
Slice chicken into pieces and return to pan, covering in sauce. Garnish with fresh basil and serve as-is, over sauteed zucchini, prepared rice or gluten-free pasta.
Enjoy!
And Love it Too! http://andloveittoo.com/