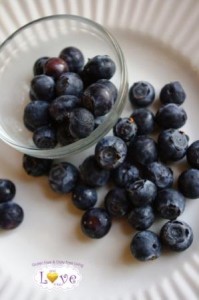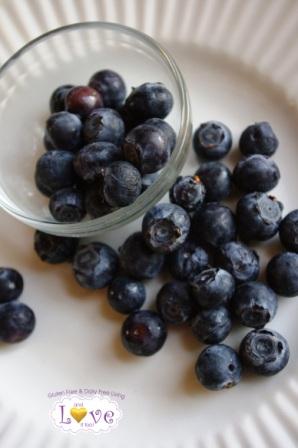 Blueberries are a wonderful thing.  In spite my recent blueberry recipe ,when it came time for Shea and I to choose a challenge-ingredient for the week, blueberries still ranked high on the list.
As mentioned previously, these beautiful tiny treats certainly pack a punch.  One cup of raw blueberries carry only 84 calories, yet offer 4g dietary fiber and are a great source of vitamin c, vitamin k and manganese. 
Listed as one of the world's healthiest foods, blueberries have one of the highest antioxidant capacities among all fruits, vegetables, spices and seasonings.  Native to North America, blueberries have found popularity throughout the world. 
There are so many wonderful things to say about these beautiful summer berries, we are pleased to offer them as our challenge-ingredient for this week.
Be sure to check back Monday to see what Shea and I have created.  Don't forget to link up your favorite blueberry recipes at that time!
Until then, you have until tomorrow to share with us your favorite zucchini recipes.  Feel free to do so over at Shea's fabulous zucchini fry recipe, or my gluten-free, dairy-free, refined sugar free, frosted vegan zucchini brownie recipe (both recipes are to-die-for delicious!).
Additionally, there are just six more days to join our Online Bakesale to Benefit Disaster Victims.  Because this benefit is going towards an organization that is there to help victims world-wide, we encourage you to join us, no matter where you are.  Simply tell us what you would like to donate, where you are willing to send to, and e-mail your info/photos to ICMbakesale at gmail dot com.
For more information, please visit this post and do not hesitate to contact us directly from there.
Happy Father's Day to you and all of those important men in your life.
Have a fantastic weekend.
Sincerely,