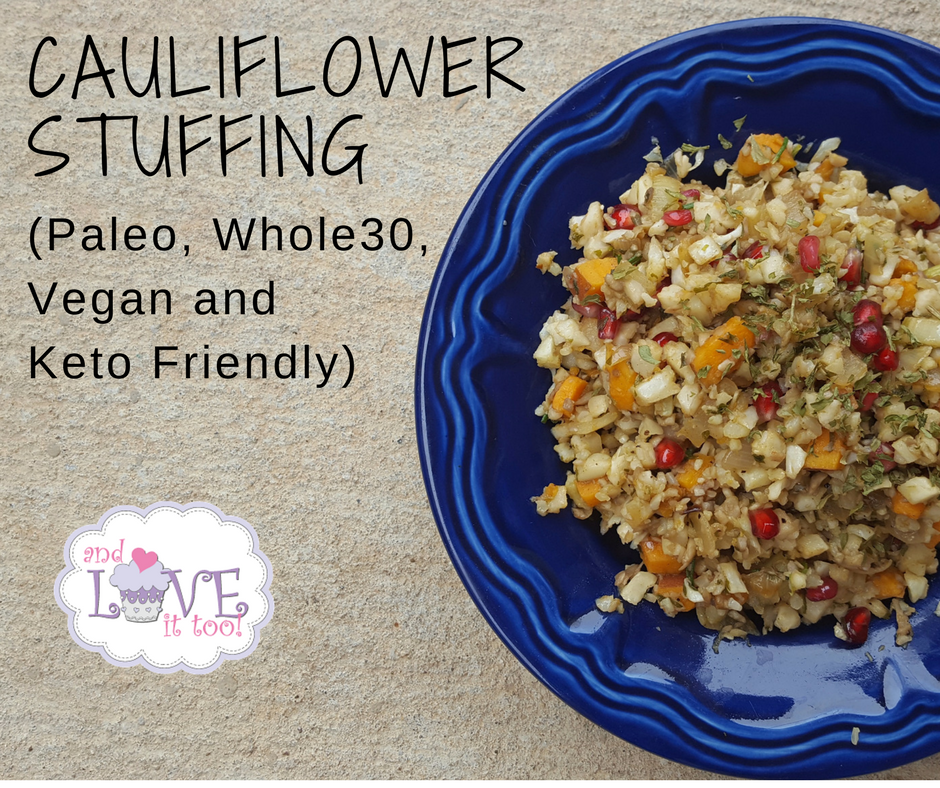 This time of the year, Americans all have one thing on their mind….
And whether it's the Turkey, the green bean casserole, or even your favorite pie; chances are, we've got a great recipe for you.
And while most of my feast contains some year over year favorites,there are a few things I like to tweak with and play with every now and then.
Stuffing is one of them.
This year, the hot item seems to be Cauliflower Stuffing. And while I've seen plenty of recipes, and even found some in the frozen food section of one of my favorite grocery stores…there always seems to be something that just isn't quite right.
Maybe it's because I know, like when you're making Cauliflower Rice, that fresh is always best. Flash cooking the cauliflower helps to keep it from turning bitter…and you just can't flash cook frozen cauliflower. Nor should you add it too early in the cooking process.
As it is with my Cauliflower Rice recipe, the real trick here is to cook everything else first, throw the cauliflower in at the end and just warm it through.
That, coupled with traditional stuffing spices, meaty undertones brought in by diced mushrooms, and a sweet, fresh burst from the pomegranate arils, you'll have a 'stuffing' recipe that everyone can love!
I'm excited to share this recipe with you today!
Enjoy!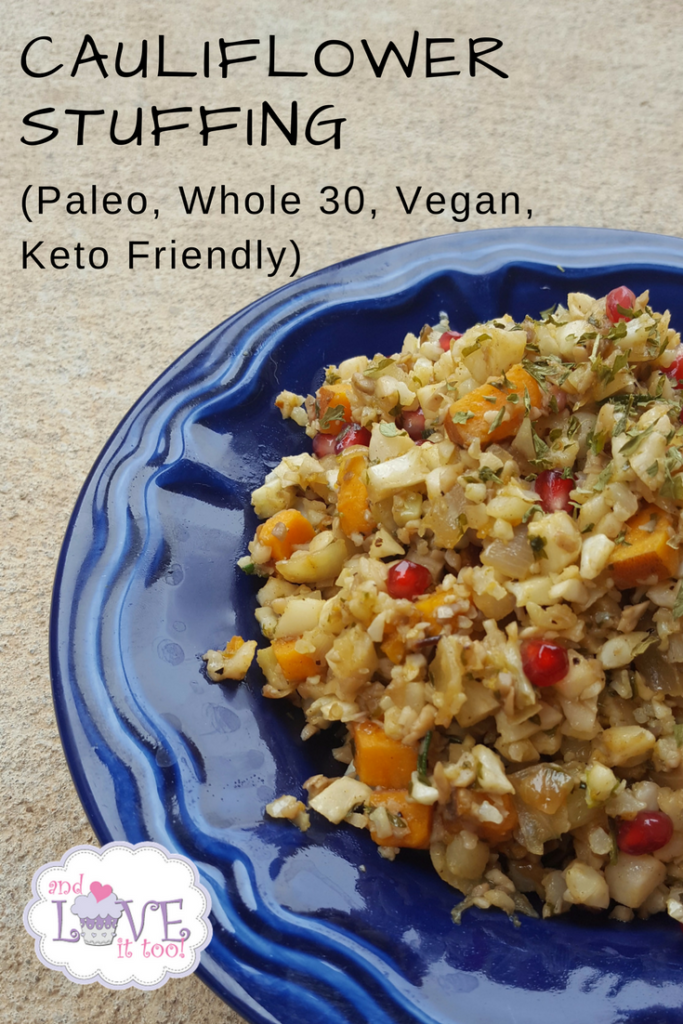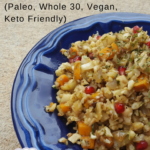 Cauliflower Stuffing (Paleo, Whole 30, Vegan and Keto Friendly)
2017-11-16 14:48:43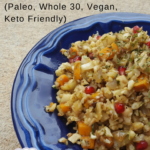 Serves 8
Nutrition Facts
Amount Per Serving
* Percent Daily Values are based on a 2,000 calorie diet. Your Daily Values may be higher or lower depending on your calorie needs.
Ingredients
4 TBS coconut oil
1 medium onion, diced
1 small-medium sweet potato or 2 large carrots, diced
2 celery stalks, chopped or thinly sliced
8 oz mushrooms, chopped
1/4 c fresh parsley
2 TBS fresh rosemary
1 TBS fresh sage (or 1 tsp ground sage)
1 head cauliflower, shredded with cheese grater (approximately 1 lb)
1/4 c pomegranate arils (optional)
Salt and Pepper to taste
Instructions
In large saute pan, saute onions, celery and sweet potato/carrots in coconut oil until sweet potato/carrots are tender. Add in chopped mushrooms, herbs and spices, saute until mushrooms are cooked through. Toss in shredded cauliflower and warm through (about 1-2 minutes). Remove from heat and toss in pomegranate arils if using, then add salt and pepper to taste.
Serve warm.
And Love it Too! http://andloveittoo.com/