It could be said that every day is Adopt a Gluten-Free Blogger in my home. As a relatively recently diagnosed celiac (almost 2 years), there are reflections and inspirations derived from various bloggers in most everything I make.
I still consider myself relatively new to the gluten-free world and have no doubt that I am very early on my gluten-free learning curve.
Earlier, when I first began this gluten-free journey, I spent much time picking up different types of flours, gums, etc. I spent countless hours trying to find anything that would help me create familiar dishes that kept me from feeling deprived but still meet my new dietary requirements.
It was not until I was introduced to Elana's Pantry that everything seemed to fall into place.  Elana Amsterdam's wonderfully simple creations not only satisfied my taste buds, they satisfy my need for simplicity, nutrition and more often than not…the need to provide not only gluten-free but also dairy-free creations for my family.
For this month's Adopt a Gluten-Free Blogger event, I am pleased to have the opportunity to review two fantastic recipes from this amazing woman.
First, Cherry Vanilla Power Bars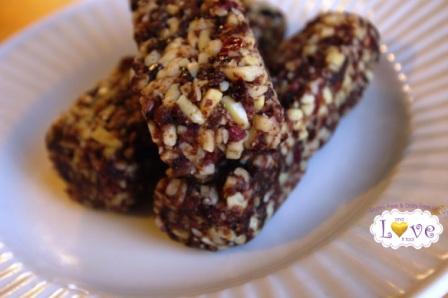 These fiber rich energy bars have become a go-to travel companion. Not only are they easy to carry, these power bars are rich in sweet cherry flavor, beautiful in color, and truly a treat to envy.
Second, Gluten Free Porridge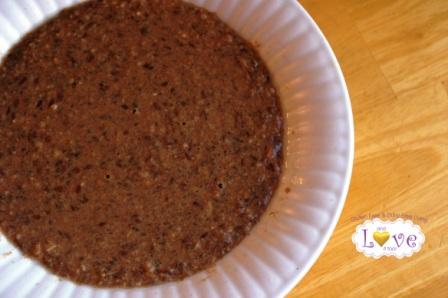 Elana and I both openly conversed with Ricki Heller from Diet Dessert and Dogs regarding her recent recipe for No-Cook, Allergy-Friendly, Grain-Free Breakfast Porridge.  I immediately fell in love with Ricki's creamy sweet version and was thrilled to give Elana's savory porridge a try.
While I followed this recipe to a 't' for this Adopt a Gluten-Free Blogger event, I must say take heed to Elana's comment about ¼ tsp being super salty…this amount was a bit too much for my taste. Even so, I have found with mild adjustment this savory version is highly delectable and has quickly become a favorite way to start the day.
I am forever grateful for the time, enthusiasm and love Elana shares through each of her recipes.
It is an honor to adopt Elana Amsterdam for this month's event.