A few months ago, I was honored to be selected by Heather the Gluten-Free Cat to participate in a blogging challenge.
Unfortunately, at the very time she made this selection I was changing servers and my site was down…for nearly two weeks.
By the time I had everything back up and running, it seemed I had 1001 events to catch up on and before I knew it, the year was drawing to a close and I still hadn't participated in her challenge.
So this New Years day, instead of a basic recap of the happenings from the year before, I am honored to present to you my 7 links.
For the 7 links event, bloggers must choose posts from their site that best fit the following categories: Most Beautiful Post, Most Popular Post, Most Controversial Post, Most Helpful Post, Post Whose Success Surprised Me, Post That Didn't Get Attention it Deserved, and Post I am Most Proud of. 
Be sure to visit the Gluten-Free Cat for her 7 links recap, undoubtedly there are some fantastic posts you will be happy to visit.
Without further adieu, I am happy to begin 2012 by sharing my 7 links:
Most Beautiful Post: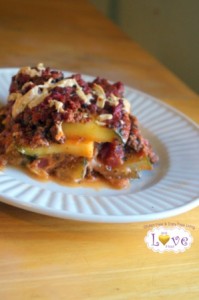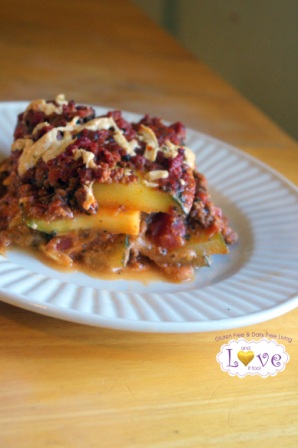 I consider this post to be my most beautiful, not only because of the lovely recipe and great images captured, but mostly because it is a post where I took a moment to celebrate the beauty of my life.
No particular reason…July 2nd is not a day we celebrate anyone's birthday, anniversary or holiday…it was just a day that my appreciation for the blessings in my life came through, loud and clear.
That is true beauty.
Most Popular Post:
This was an easy selection.  Undoubtedly, my most popular post is my Chocolate Pecan "Toll House" Pie.  This post had the magic formula: Immediate Connection to a Major Holiday Blogging Event, A Fantastic Giveaway and a Lovely Recipe.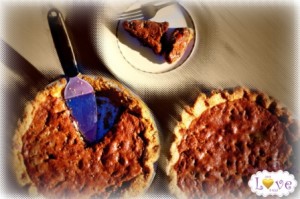 I thoroughly enjoyed reading the responses to the entry requirement "tell me about your favorite or most memorable holiday dessert." So many great ideas, quite a few humorous ones, and a number of requests that have me plugging away, trying to find the answer (magic recipe) for you before next year.
My greatest inspiration comes from you…please keep the requests/comments coming.
Most Controversial Post:
Foodbuzz Tastemaker: Rosemary-Garlic Chicken Breasts with Vegetables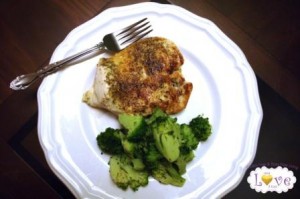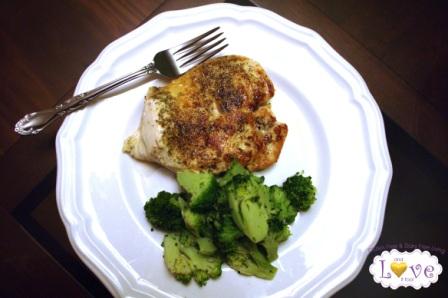 While no comments were directly on this post :(, when I shared this link on Facebook, I was surprised how argumentative one reader became over the idea that I would be audacious enough to feed my family frozen vegetables from the microwave.
First: organic is best. I do my best to serve my family fresh in-season organic foods from our local farmer's market or my own back yard as often as possible.
Second: I do not use the microwave for every meal.  In fact, I can count on one hand how many times my microwave actually gets used every month.
But like many busy families, especially families with two working parents (like mine), we do on occasion need to use our microwave.
Given that we had just moved, still hadn't fully unpacked our kitchen, had not had the opportunity to restock our refrigerator or cupboards….well frankly, I did what many would do…
I used my microwave to simplify my evening.
Then I shared it with you.
Is it a good recipe?
Yes.
Did my family eat and enjoy it?
Yes.
Did we survive?
Yes.
Are microwaves safe to use?
Do a simple Google search on microwave safety and make the decision yourself.
As far as I am concerned, microwaves are safe on occasion.  They are not my preferred method for preparation, but I am a realist.  More importantly, I am a full-time working mother of five.  I occasionally use my microwave.
Hate me or love me, it is part of the reality that I live in.
🙂 Thanks for letting me get that off my chest.
Most Helpful Post: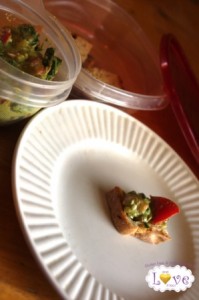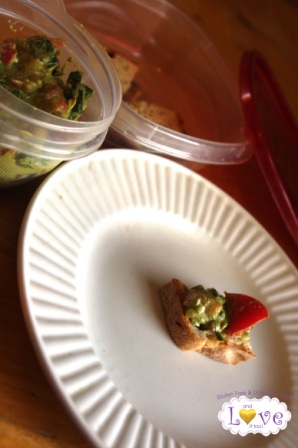 This post was a compilation of greatness from some of my favorite bloggers, the final post of my very first self-hosted blogging event, and the beginning of what I hope to become an annual tradition.
Next year though, I am aiming for an earlier start and more guest bloggers.
Healthy Lunchbox ideas are something we can never have too many of.
What an honor to have these lovely ladies write for us.
Post Whose Success Surprised Me:
Vegan Sweetened Condensed Milk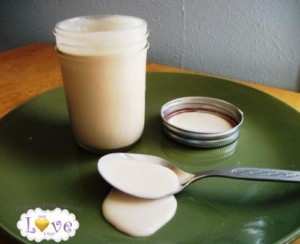 One of my earliest recipes, this post is one of my most referenced recipes by other bloggers.  It also happens to be one of my personal favorites, and I do my best to always have some on hand.
Gluten-free, Dairy-Free, Casein-Free, Refined Sugar-Free, Vegan, Nut-Free too; this recipe meets the needs of so many, and is one I am happy has caught on.
Post that Didn't Get the Attention it Deserves:
This one was the most difficult post to choose…there are so many posts that meet this category.
But then, I may just be a bit biased.
Of all the posts that I wish had gotten more attention, my Easy Vegan Ranch Dressing is at the top of the list.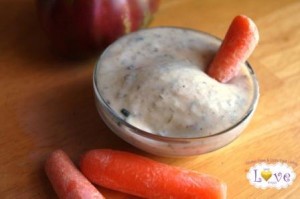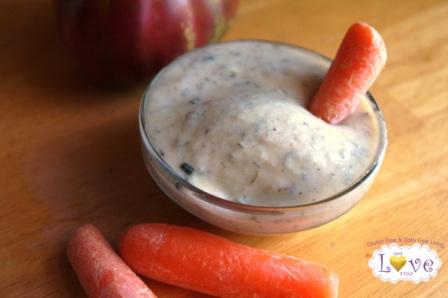 This is one of those recipes that my husband has asked me to make time and time again.  Given that he is one of my harshest critics, is welcome to have 'normal' ranch any time he wants…the fact that he chooses my vegan, homemade version is saying something.
This is good stuff.  Really good.  You should try it sometime. 🙂
Last but not least, the Post I am Most Proud of:
Blogiversary Celebration, Vegan 'Samoa' Cake and Giveaway Winner!
This post is significant for a number of reasons.
First, this post marks my one-year blogging anniversary.  One year. It seems like I have been living this way, blogging my heart out much longer than that…at the same time, my first year flew by.  So many great posts and events, so many happy memories.
Second, the recipe.  I mean really…Caramel, Chocolate, Coconut. Sooooo great.  Grain free and vegan? Yippie!
Mmmmm….I need some cake.
More significantly though, it is in this post where I share what changes my family and I have gone through since the inception of this blog.  My own dietary changes, how going gluten-free has impacted my dairy-free daughter…but most importantly, the impact diet has had on my child with A.D.D.
If you ever questioned the impact food can have on an individual, please read this post.  If you have a relative, friend, or even better, a doctor who thinks you are silly (or even insane) for trying to control physical ailments through dietary changes…PLEASE, share this post with them!
Thank you, Heather, for selecting me as one of your five bloggers to share my 7 links.  I apologize it has taken me so long to participate, though I hope it was worth the wait.
Now it is my turn to tag 5 more bloggers.  Undoubtedly you will enjoy hearing from these wonderful bloggers…not all of them are gluten-free or dairy-free, but they are all among my most favorite individuals to follow.
Ricki of Diet Dessert and Dogs
Shea of Dixie Chik Cooks
Stacey and Matthew of Paleo Parents
Wendy of Celiacs in the House
And Stephanie O'dea of Stephanie O'Dea.com and A Year of Slow Cooking
Last but not least, I love starting off the New Year by announcing a winner!  Thanks to Random.org for selecting comment #47.
| | |
| --- | --- |
| Megan R | Submitted on 2011/12/31 at 7:07 pmMy goals this year are.. To   completely cut out dairy and gluten! I have only been two months "clean" and   have had a few dairy splurges… So I will make it a goal to be completely   dairy free and Gluten free! I want to accomplish a lot in 2012 before my husband   deploys overseas! We have lots of traveling to do! Oregon and grand canyon is   on our to-do list before he leaves! I also want to come up with new recipes   and start a blog of my own! Thank you for the opportunity! |
Congratulations to Megan R! Please e-mail me at: andloveittoo (at) gmail (dot) com with your full name and address where you would like the dairy-free & gluten-free kitchen to be mailed to.
I am excited for your journey ahead! As the wife of an US Army Veteran, I empathize with your excitement and anxiety.  Please let me know if there is anything I can do to help.  I look forward to hearing from you directly.
Happy New Year, everyone!